"Whale watch capital,"and "birthplace of SoCal Surf"
It's the birthplace of SoCal surf.
It's a whale watch and dolphin watch capital.
Dana Point is also your entrance to the great Pacific Coast Highway and route #1, which will take you, minus a few detours, all the way up to Eureka.
So who's up for joining me on a video #Photowalk to the small coastal village of Dana Point? You'll see some cool surf, plenty of dolphins, perhaps a whale or two, a charming harbor and unique to the OC beach cities - a parking spot.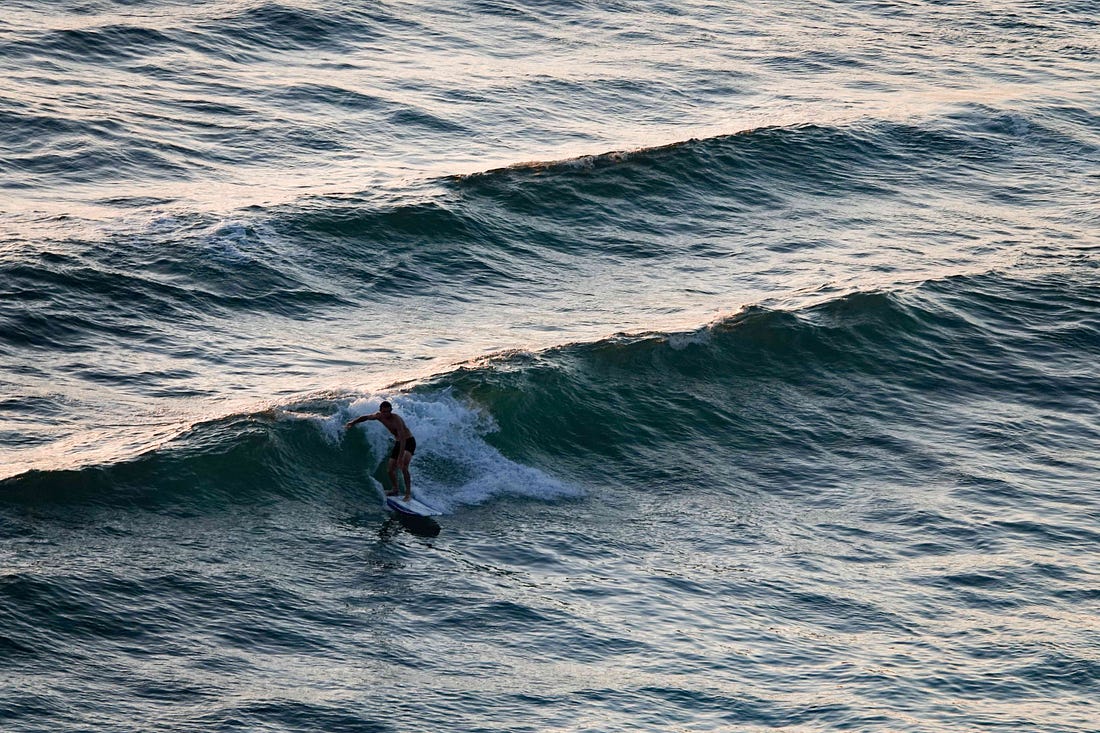 Compared to northern neighbors Laguna, Newport and Huntington, Dana is a small town of just over 30,000 residents that centers on the harbor, whale/dolphin watch ships, a fabulous home for bagels and coffee called, Coffee Importers, waterfront, Hawaii themed dining, a fun museum for learning about marine life (the Ocean Institute) two surf beaches —,Salt Creek and Doheny and wonderful vistas in town for expansive, overhead views.
The shot of the surfer above was done from the grounds of the Ritz-Carlton, which is directly next to Salt Creek Beach, and is the optimum spot for sunsets, local told me during my visit.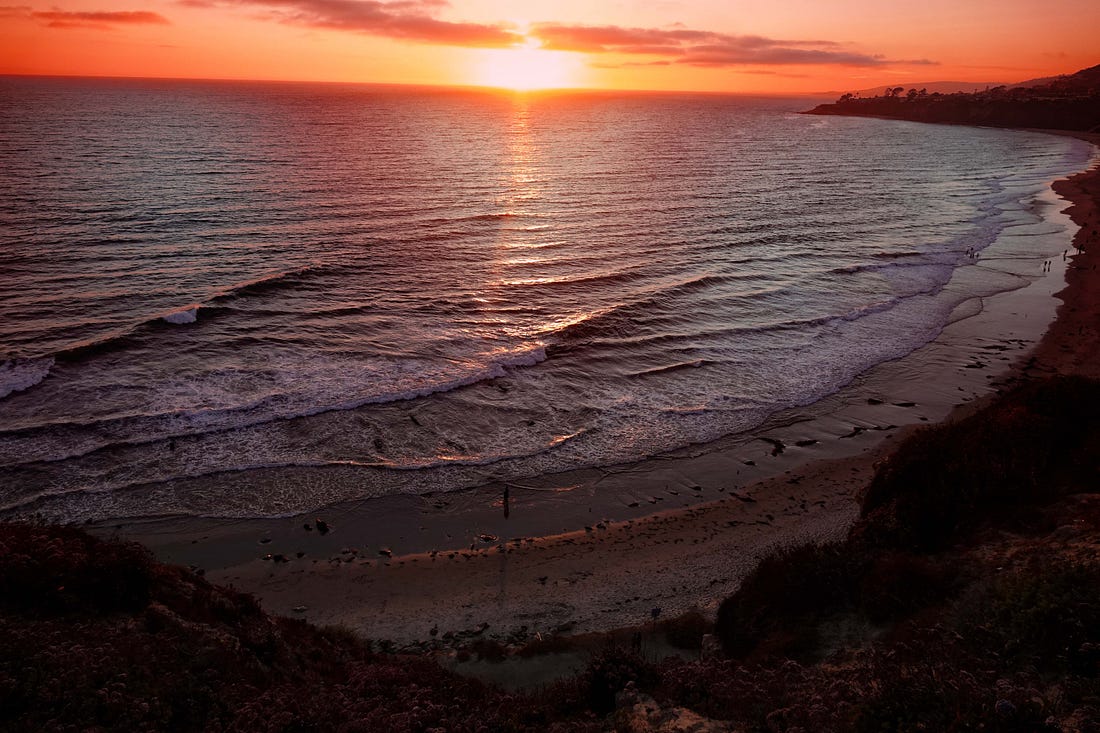 If you have a few minutes, please check out the Photowalk video above to get a taste of Dana Point, learn about how SoCal surf was born there in the 1950s and why Captain Dave Anderson says Dana is not just a great place for whale and dolphin watching, but the "capital" of the world.
Monterey, Vancouver, Iceland and other locales may have a bone to pick on that claim, but hear him out. See how you feel after watching the video.
The Dana Point edition is no. 42 in our series of Photowalk travel photography adventures in and around Los Angeles, the central California coast, Oregon, Washington state, Hawaii, Japan, Spain and Portugal.
(Turkey sandwich with swiss cheese on doubled baked rye bread from Nate N'Al of Beverly Hills.)
On the upcoming docket: a photowalk tour of the Los Angeles Jewish delis, from Langer's, Canter's and Nate N'Al to Uncle Bernie's, Brent's and Mort's, as well as a 2019 revisit to Cannon Beach, Oregon and our first Photowalk from the island of Oahu. This one will be a little different. We're looking not at the Honolulu side, but the other, less traveled side of the island.
I'm headed to Aloha land on the weekend for a big wedding, and can already hear the slack key music in my brain. Can't wait!
The groom from the Hawaii wedding, the one and only Sean Fujiwara, did much of the video work on the Dana Point #Photowalk. So a big thanks to Sean for such stellar videography, (you really see the difference!) and congrats on the forthcoming union with the amazing Heather.
Links
Dana Point Photowalk, with mapping info
Don't Touch That Dial!
As many of you know, if I do anything well on guitar, it's calling random TV themes out of my brain. So ICYMI, I recently did a fun guitar medley of 7 classic TV theme songs in 2 minutes. Can you name them all? I mean like, each and every one of them? Get 100% and you could be a winner of a Grahammy award.
Podcast
On the weekend edition, I played grumpy old man on the issue of e-scooters. I say, they have no place on our urban streets. And young Madeline Purdue, who joined me on the podcast, agrees. What's your take?
As always, thanks for reading, watching and listening. Please let me know what you think of today's newsletter by clicking the HEART button, shooting me a reply, sharing the newsletter on Twitter and/or Facebook, telling your friends to subscribe….you get the idea.
Until the next Photowalk!
Jeff