Discover more from Jefferson Graham's PhotowalksTV newsletter
Jefferson Graham's photo meets tech updates, Photowalk travel photography and videos and an occasional guitar tune.
Over 2,000 subscribers
As happy as a grilled cheese sandwich
Put a guitar in a man's hand and....
What makes you really happy?
I have my own list, and I'm guessing yours is a collection of family time, hiking, eating great food and the like.
Ditto here, (yes, grilled cheese anytime!) but please add putting a wonderful, vintage jazz Gibson L-48 guitar in my hands, an instrument that's been with me through my teenage years and all the ups and downs. We've traveled together from Massachusetts to New York City, Toledo, San Francisco, Oakland, Tiburon, Santa Monica, Pacific Palisades, Culver City and Manhattan Beach.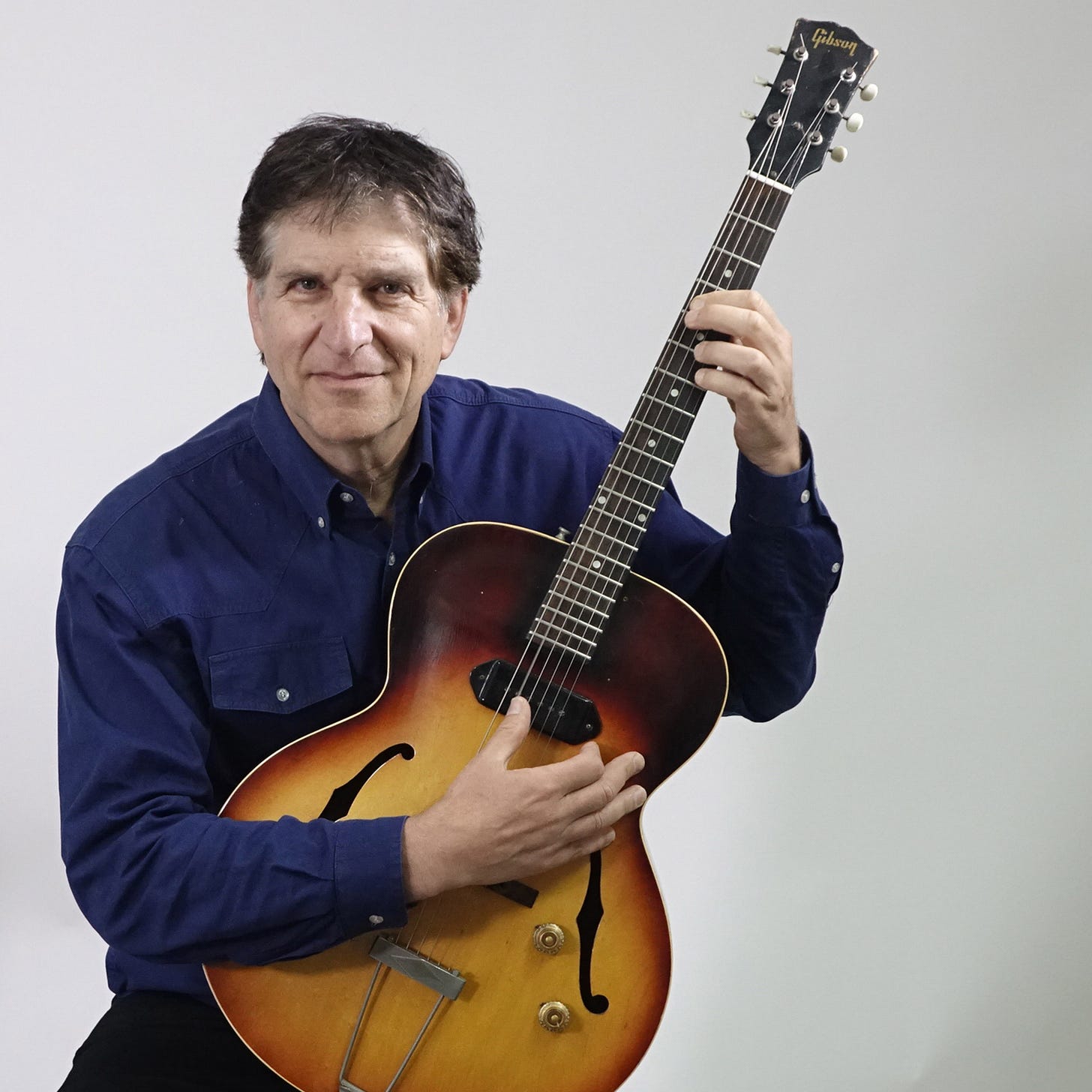 If you want to see happiness, just watch my joy in this latest guitar video.
Who wouldn't be happy playing "All of Me," right?
What song brings out your smiles?
My friend Starr threw out some song requests this week—"Stella by Starlight," "Darn that Dream," "All the Things You Are," and I love the challenge. I've been playing all of them, but I felt like going upbeat for today, hence one of my all-time favorites, "All of Me."
No, this isn't the John Legend ballad, but a song that dates back to 1931. My favorites are Sinatra and Willie Nelson's versions. In my take, I'm going at it Chet Atkins style.
How'd I do?
I should mention that Starr also wanted me to try the songs through the Eventide Harmonizer, which I got going tonight. It has a lot of available effects, and I'm not an effects person. I like a clean, solid sound. But I sure had fun rockin' out with it before starting on this video.
In this take, I added the chorus effect, which is nice. I'll keep on playing with the other effects and be back to you once I master the presets!
---
On the podcast today: Mitch Goldstone of Scanmyphotos.com talks about his latest pricing plan for scanning your photos: 1 cents per scan.
---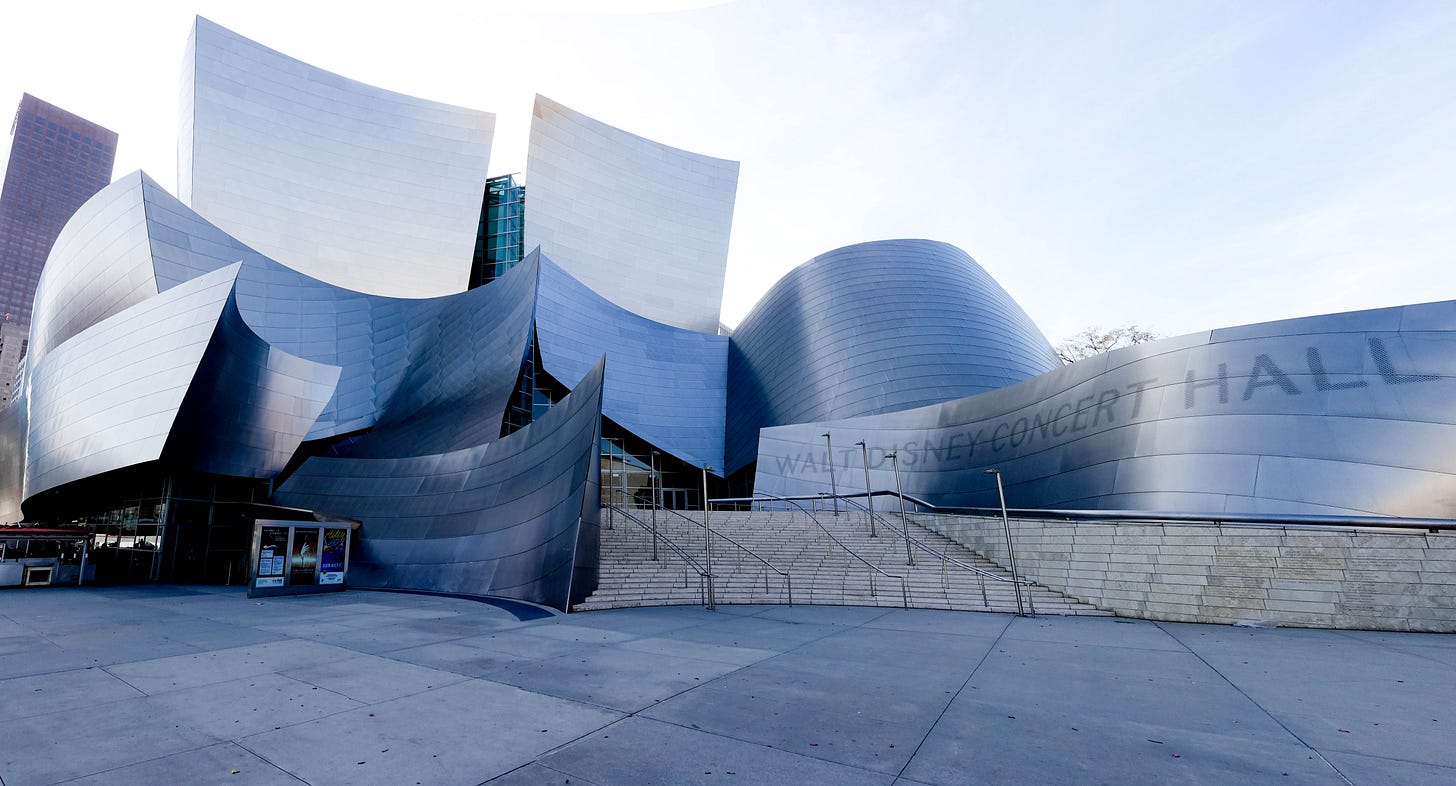 And finally, speaking of #Photowalks, take a good look at this shot of Walt Disney Concert Hall. Pretty cool, right?
What if I told you it was a composite of 12 images?
I like the panoramas that can be made on smartphones, but wanted to give it a try on a full size camera and like this way better. It doesn't look as odd as a smartphone pano.
To make it, I stood in the same position you do when shooting a smartphone pano, my feet planted firmly on the ground, and I moved my body from one side to the other, snapping away. Then I merged the 12 images in Adobe Lightroom software on my computer.
Shameless plug: the video #Photowalk of Disney Hall will post Saturday on my YouTube channel. Be sure to check it out!
That's it for today. Thanks for reading and (hopefully) listening. If you enjoy the newsletter, tell your friends, and do me a favor and click the LIKE button.
Don't forget to smile today!
Jeff