What happens when you make a presentation to really young people
"Are you rich?"

"How old are you?"

"Can you get Kermit the Frog to visit us?"

Just a few of the dead-on, pointed questions I received from a group of incredibly well-behaved, but keen minded young children from the 95th Street Elementary School in Los Angeles, which just happens to be on 96th Street.
I was the photojournalist in a very impressive room with cops, doctors, lawyers, a hair stylist, "chicken wrangler" teachers, artist, violinist, electrician, politician, filmmaker, a father/son photo team, FedEx driver, paralegal and a former NBA player. Below, Hugo and Michael Boch, from Hugo's Photo and Video.
When Irma Solis asks you to visit, like you're going to say no? I took lots of pictures of kids, but I'm not sharing them here without parental consent, so say hi to Irma, her daughter and two colleagues.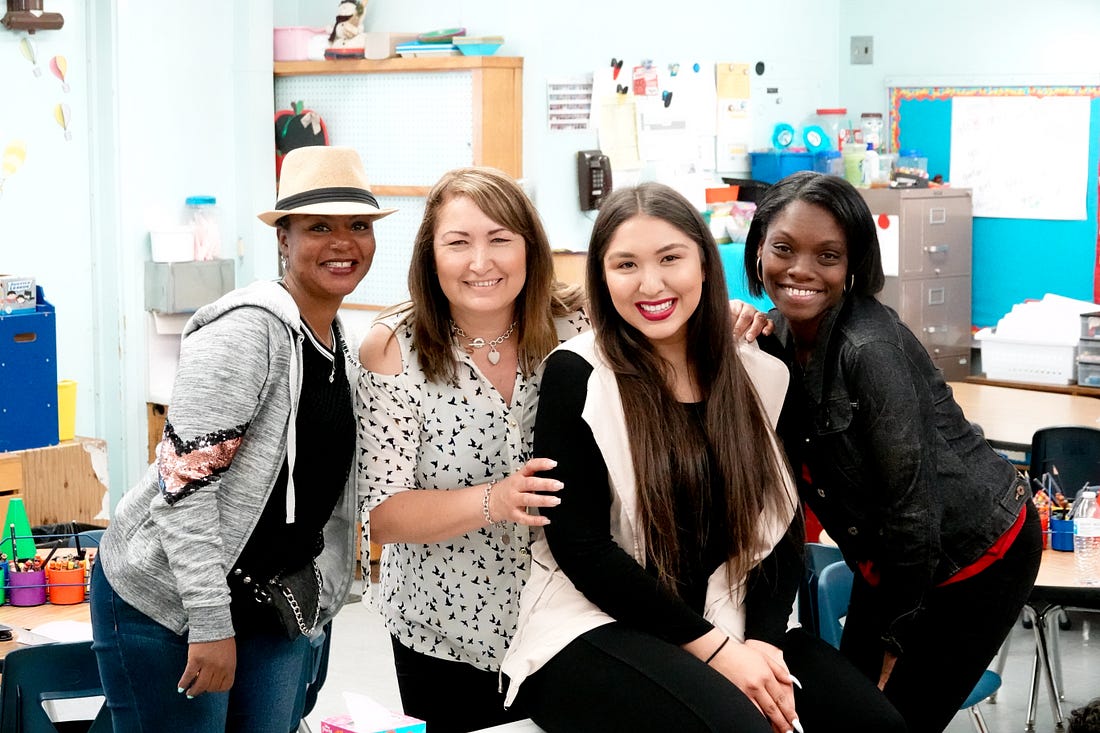 My remarks are probably familiar to most of you. I told the kids how I wake up with a smile on my face, thrilled to be starting another day, doing what I love. Getting to engage in writing, photography, video making and podcasting is worth waking up really early for.
Journalism is a higher calling.
And who wants to go to sleep?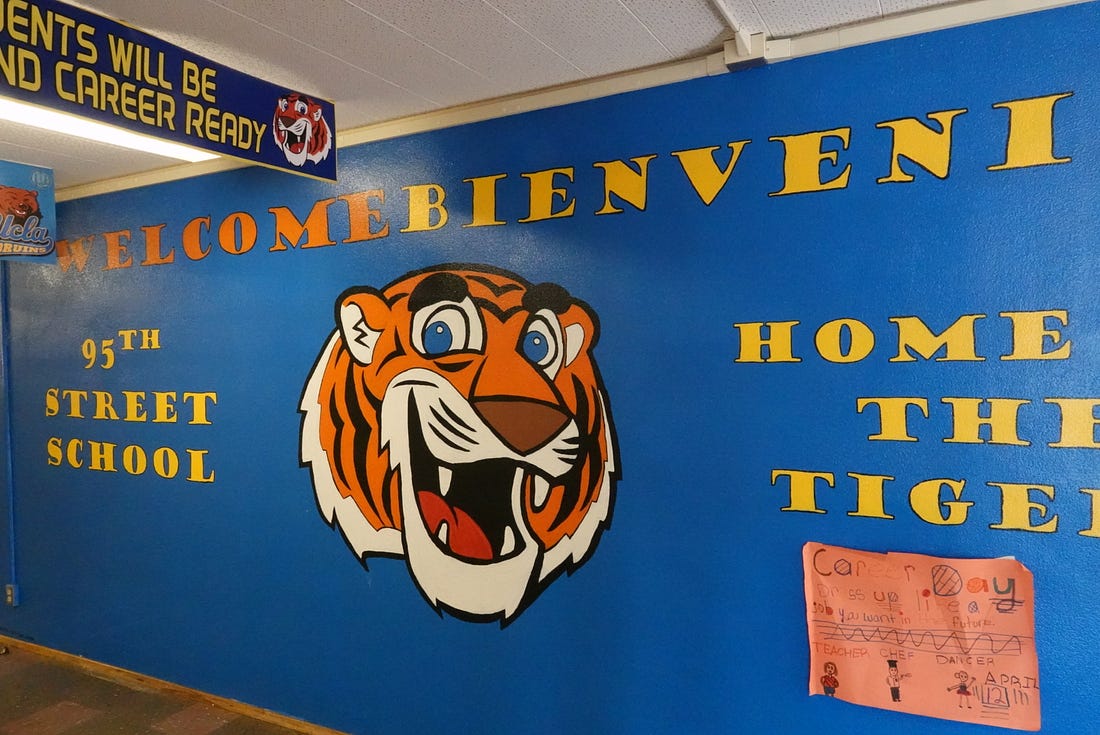 "Don't your hands get tired, writing all day?"

"How many people have you interviewed?"
I spoke to a group of really young kids, from Mrs. Solis' kindergarten class, to 3rd and 5th graders. I showed a video of some of my favorite interviews that I thought would resonate with them—Ariana Grande, Zendaya, Kermit and that Japanese robot named Erica.
Mostly I took questions: they wanted to know my favorite interview (Kermit), worst (Joel McHale) and an example of when an interview had gone south. That would be when Mr. Beast's reps asked me to leave the set. OK class, who is Mr. Beast?
The big question—how many interviews? Hard to say, but in thinking it over, I'm going for thousands…..
I had a young student council member escort me from the assembly to the various rooms, and during a 30 minute break, kids were allowed to come up and ask me (and others) direct questions.
"What do you for a job?"

"You take photos? Somebody pays you to do that? I want to go to Paris and take pictures of the Eiffel Tower. Do you think somebody will pay me?"
I met would be dancers, teachers, artists and police officers. So polite, intrigued and inspiring. The hope, dreams and optimism in their eyes is something I'll never forget!
These parents should be congratulated for raising some incredible kids.
The event organizer, Jose Jiminez, said that once you are asked to speak, you are on the list and expected for life.
So here's to 2020!
---
On today's podcast: I opine about YouTube TV's big price hike this week, $120 yearly, and how it's R.I.P. time for cable alternative services like YouTube and DirecTV Now. They have jumped the shark.
R.I.P. YouTube TV, DirecTV Now, Playstation VUE, et. all. Who needs $50 monthly, when you can do Disney+, Netflix for $20 and get more programming than you'd ever be able to watch.
The latest Photowalk video:
A Gear edition, outlining which many of you have read this week: my take on why the Samsung Galaxy S10+ is a better camera than the iPhone. Even if my friend Rich disagrees with me.
---
Can I interest you in a weekend tune?
How about Ain't Misbehavin'? Yes, Wendy, the song makes me smile.
That's it for the weekend edition. Remember that you can find me on Instagram, Facebook and Twitter and would be the happiest person in the world if you forwarded this e-mail to a friend or ten, and hit the "heart" button below.
Have a great weekend!
Jeff