Discover more from Jefferson Graham's PhotowalksTV newsletter
Jefferson Graham's photo meets tech updates, Photowalk travel photography and videos and an occasional guitar tune.
Over 2,000 subscribers
Like what we do here at the Photowalks newsletter? Help support us with a paid subscription, which starts at $5 monthly.
Good morning Photowalkers!
I invite you to take a look at the latest episode, directly above, about the five way too common mistakes we make in mobile travel photography and how to fix them. Thanks to Sean Fujiwara for helping me out with filming in Long Beach, California, and the great original music by Arthur Caplan.
On with the Show!
In yesterday's edition, I told you about the mobile gear I use to make #PhotowalksTV, and recently we spoke about Apple's new informercial for the latest Macs, which was produced on the iPhone 15 Pro Max.
So I thought you'd get a kick of yet another new video from Apple, showing more behind the scenes of using the new iPhone for high-end production, set to Irving Berlin's classic song, "There's no Business Like Show Business."
The man pictured above is using a "cage" I talked about in yesterday's edition, from SmallRig, and he appears to have a Samsung T7 USB drive attached to the top of it.
All sorts of other high-end gear is shown mixing it up with the top-of-the-line iPhone (which starts at $1,200) in the ad, which you can see here.
Sunday Funny
The above is by fellow Substacker Crowden Satz, who does a marvelous job with his online tunes and musings.
Which is which?
Yesterday, I waxed poetically about the beauty of my big Sony A7IV camera and beloved 70-200mm lens. (Thank you Sony, for the good times!) Saturday, I decided to do a back to back portrait with the Sony and iPhone 15 Pro Max in Portrait Mode. Can you tell the difference? Let me know in the comments. Is A Sony or iPhone? Ditto for B.
Price differential between the two: Sony A7IV with lens, $5,100, iPhone 15 Pro Max, starts at $1,200.
And big thanks to Zadie for posing!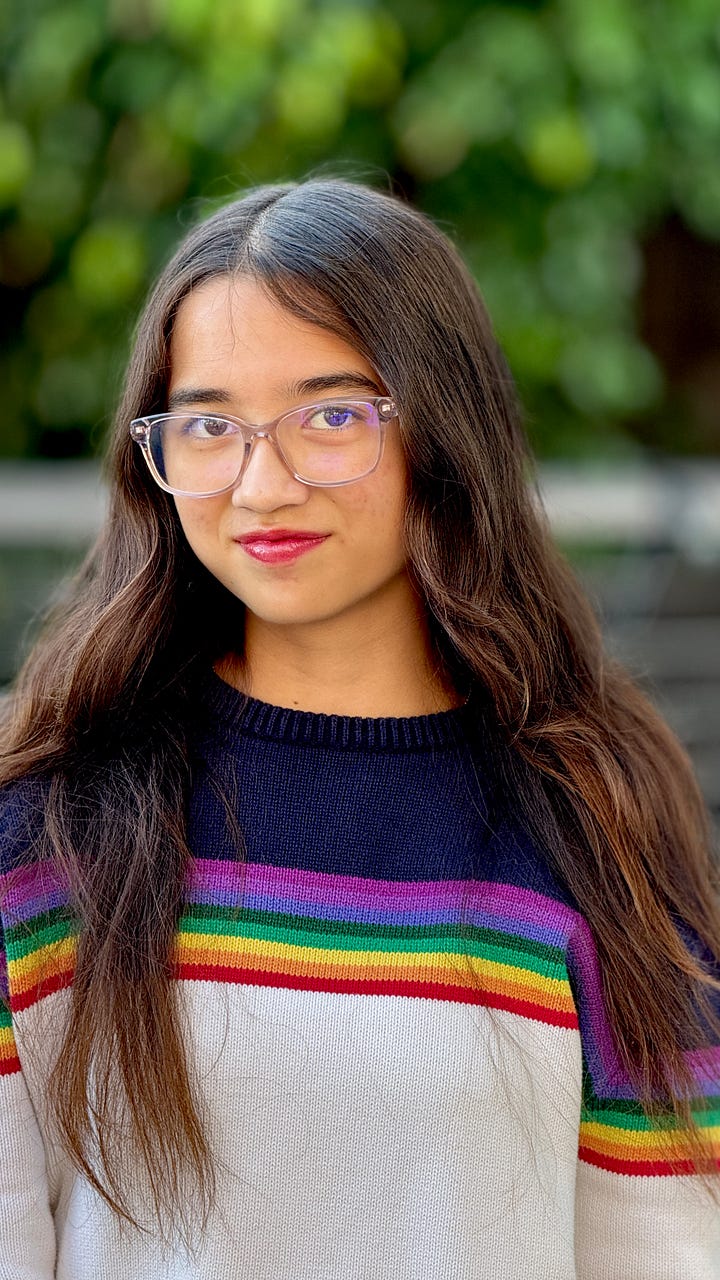 If you haven't already, please consider upgrading to a paid subscription, as a way of supporting what we do here. And thanks everyone, as always, for watching, reading and listening!
Jeff