Discover more from Jefferson Graham's PhotowalksTV newsletter
Jefferson Graham's photo meets tech updates, Photowalk travel photography and videos and an occasional guitar tune.
Over 2,000 subscribers
L.A. Staycation ideas
With normalcy months away, let's enjoy what's in our backyard.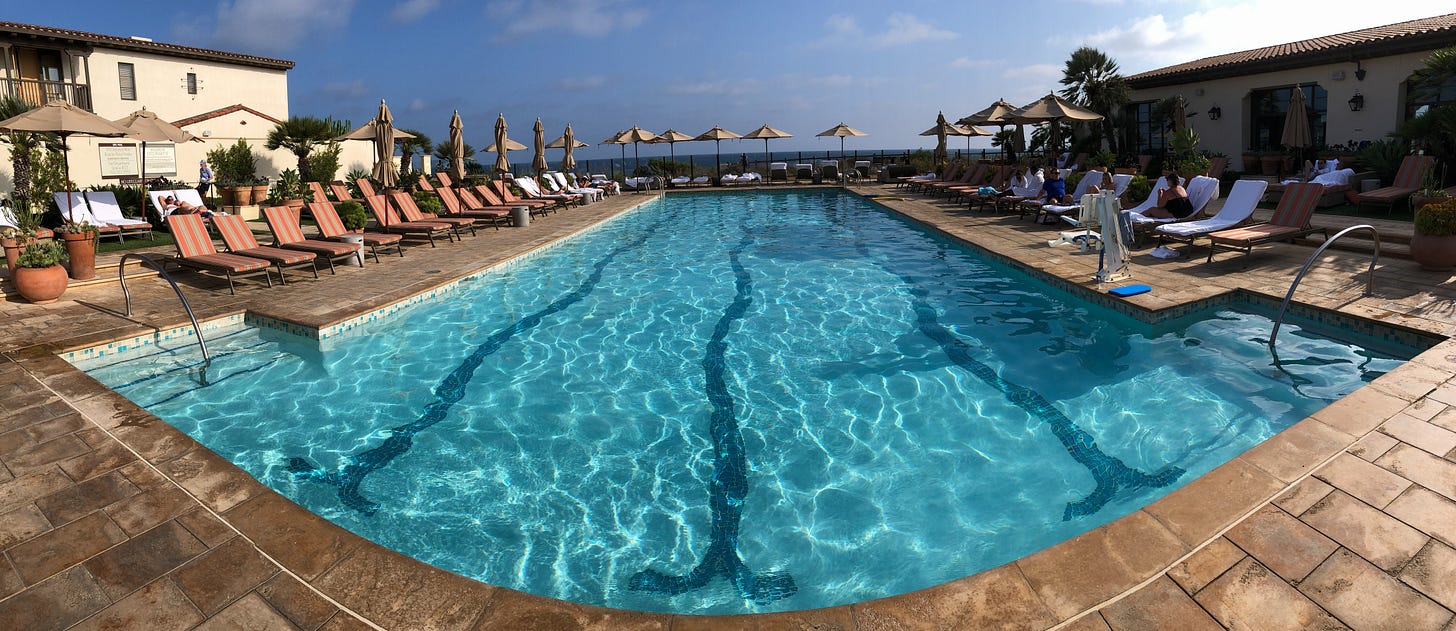 Due to these quarantine times, I won't be visiting Japan again real soon, ditto Europe, and haven't been on an airplane since last February when I made quick, pre-lockdown trips to Seattle and San Francisco.
It's have car, will travel for the time being, and Staycation central.
If you've seen any of my Photowalk videos over the last two years, you know where I stand on this: there is so much to explore in our backyards. Let's take the time to celebrate what we have.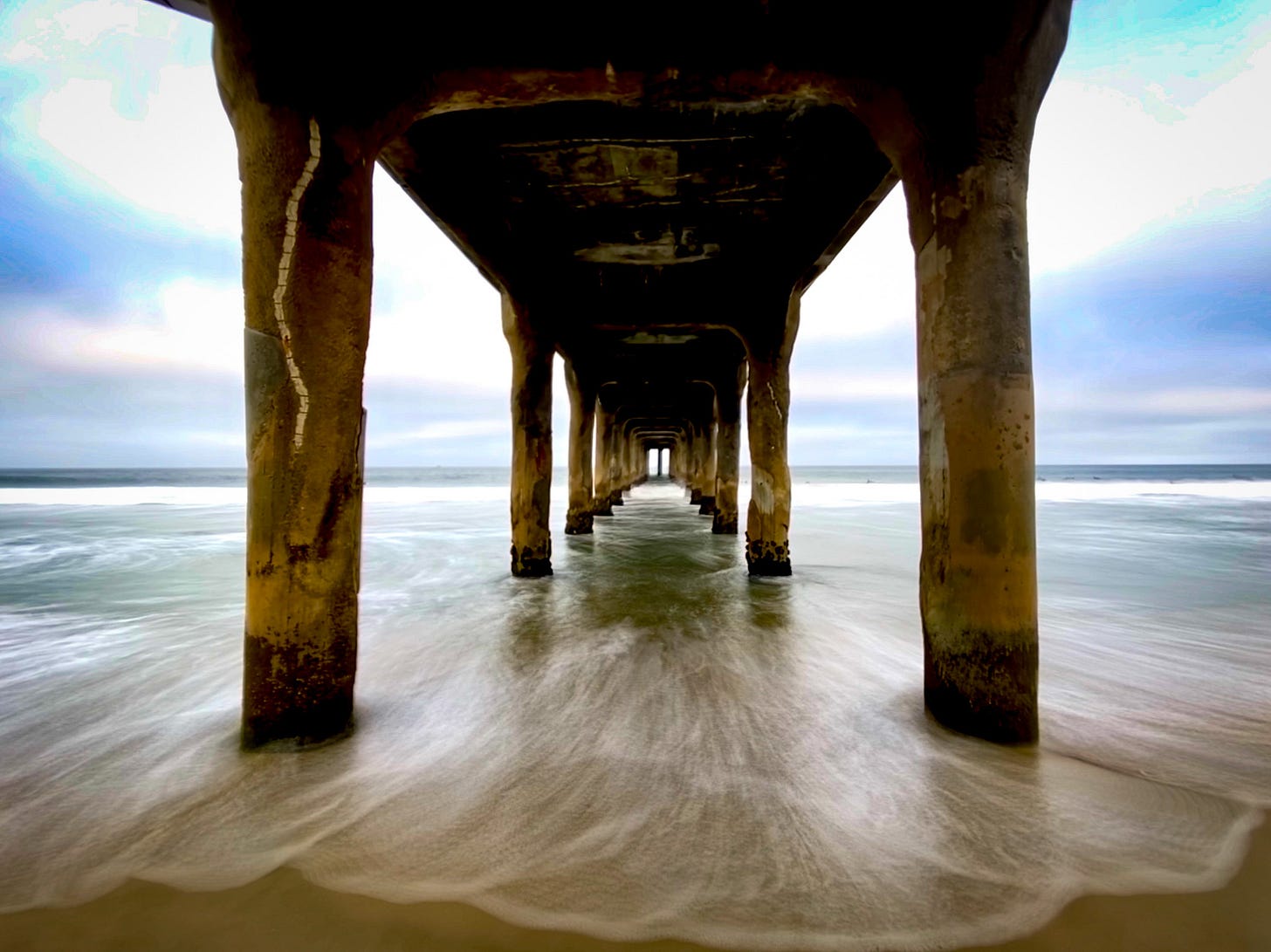 For my L.A. readers, we have the best weather in the world (consistent 70s and 80s in the summer and fall, and NO humidity,) some of the greatest beaches, parks and free stuff to do.
(Okay, we don't have New Mexico skies, Italian characters and real gelato, New York energy —and pizza, Hawaiian slack key music live, or that dramatic Oregon coast you know I'm in love with. But we'll catch up with them soon enough.)
The folks at Discover L.A. just put out a huge list of L.A. Staycation ideas, with some pretty cool perks attached. And I've got Photowalks worked out for some of my favorites from the list. So you can save some money and discover some new things through your camera eyes. Thanks Jamie for bringing these to my attention!
Hey, even if you don't want to stay overnight, due to COVID concerns, you can always explore the areas by day.
Venice Beach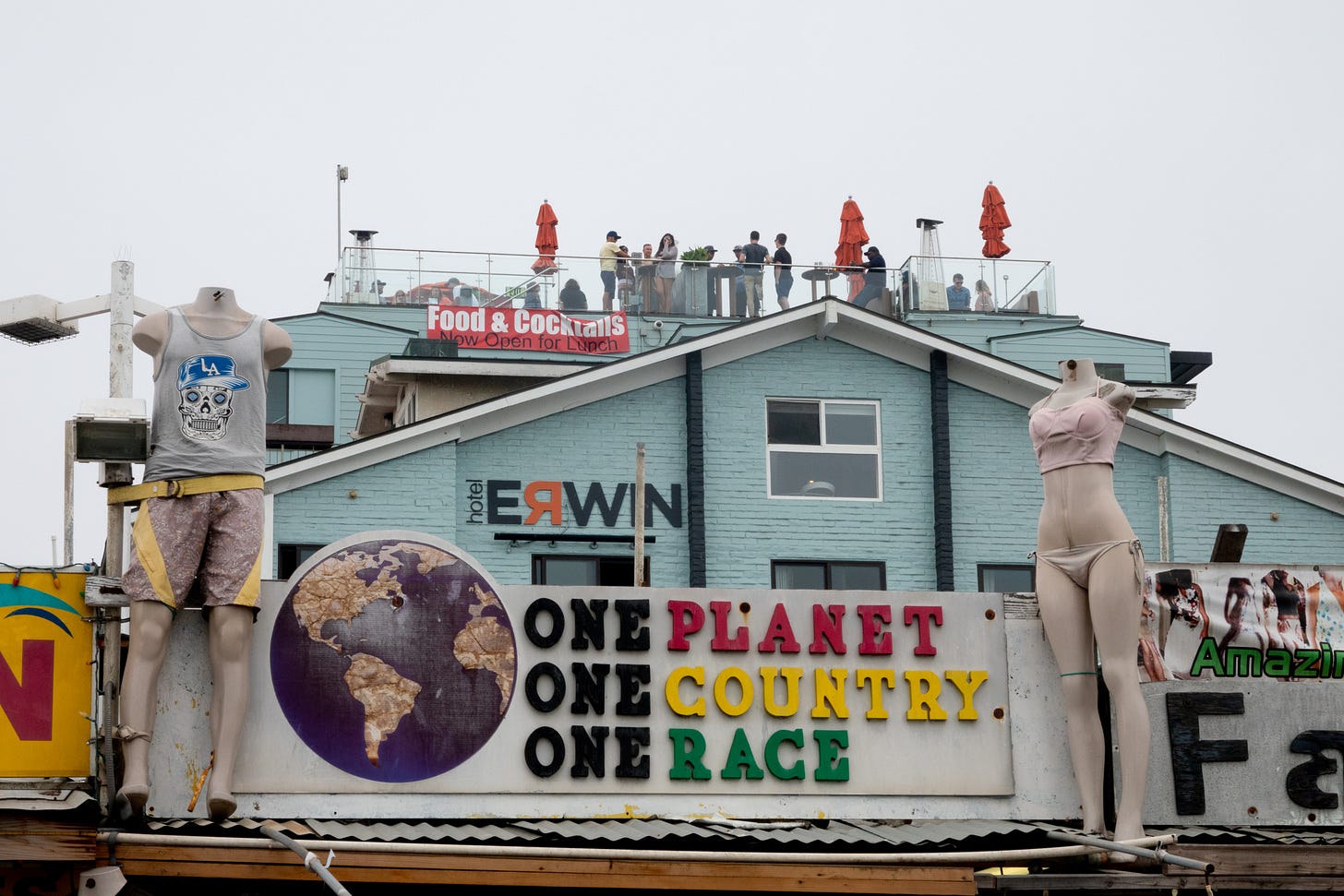 The funky beachside community where there's always a party, even in a pandemic, a visual smorgasbord of murals, street life and beach scenery, and a must stop for any tourist. Why not stay a night or two in the center of it all?
Hotel Erwin. This Venice Beach landmark just happens to sport an overhead deck with the best overhead view of the beach, the nearby Venice Pier, the awesome murals, you name it. The hotel is right off Windward Avenue, in the heart of the wild Ocean Front Walk action, with the the selfie-central and so iconic "Venice" sign right across the street. You can nab a room for 30% off with the Discover L.A. special, which worked to about $200 a night when I checked.
Your Venice Photowalk.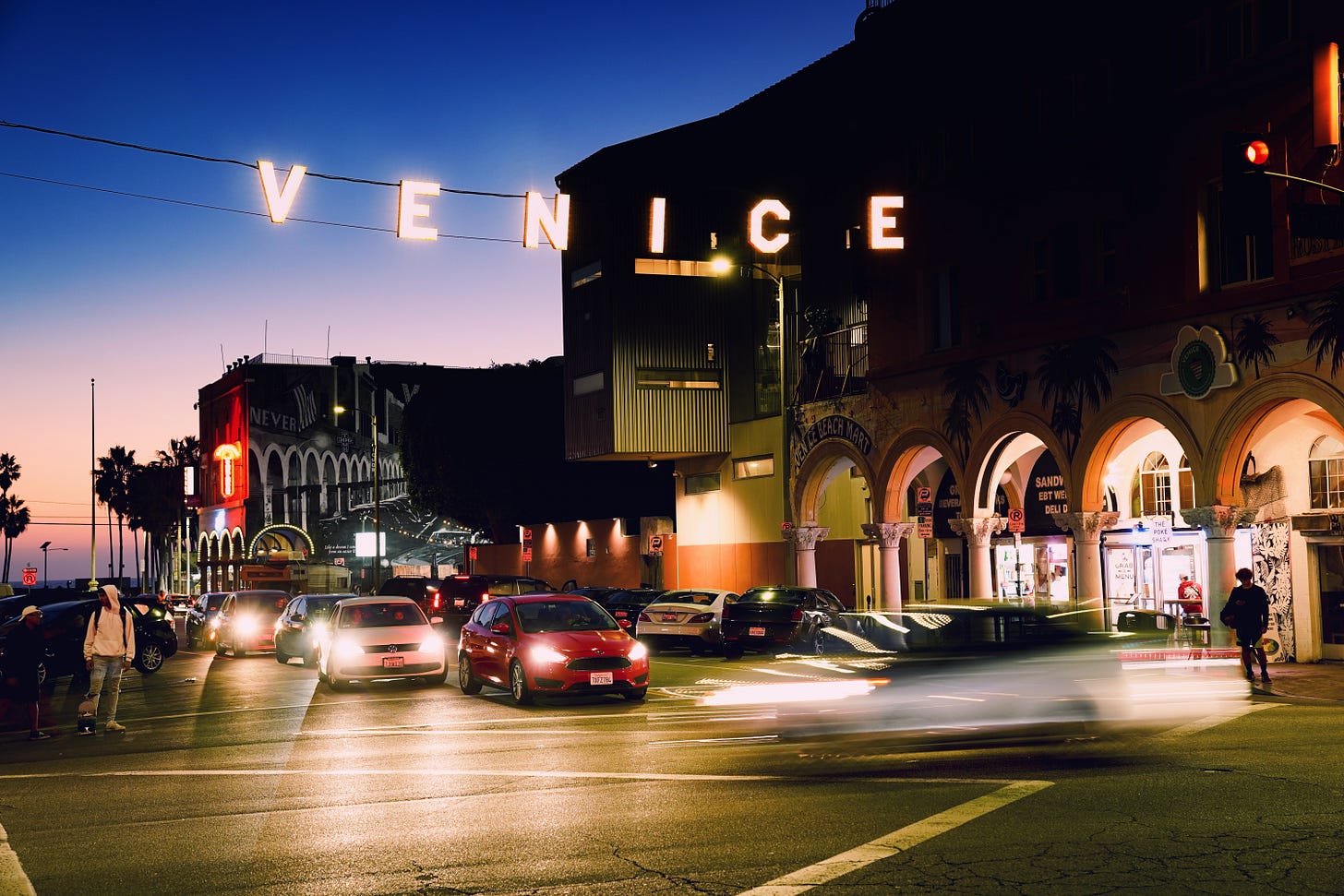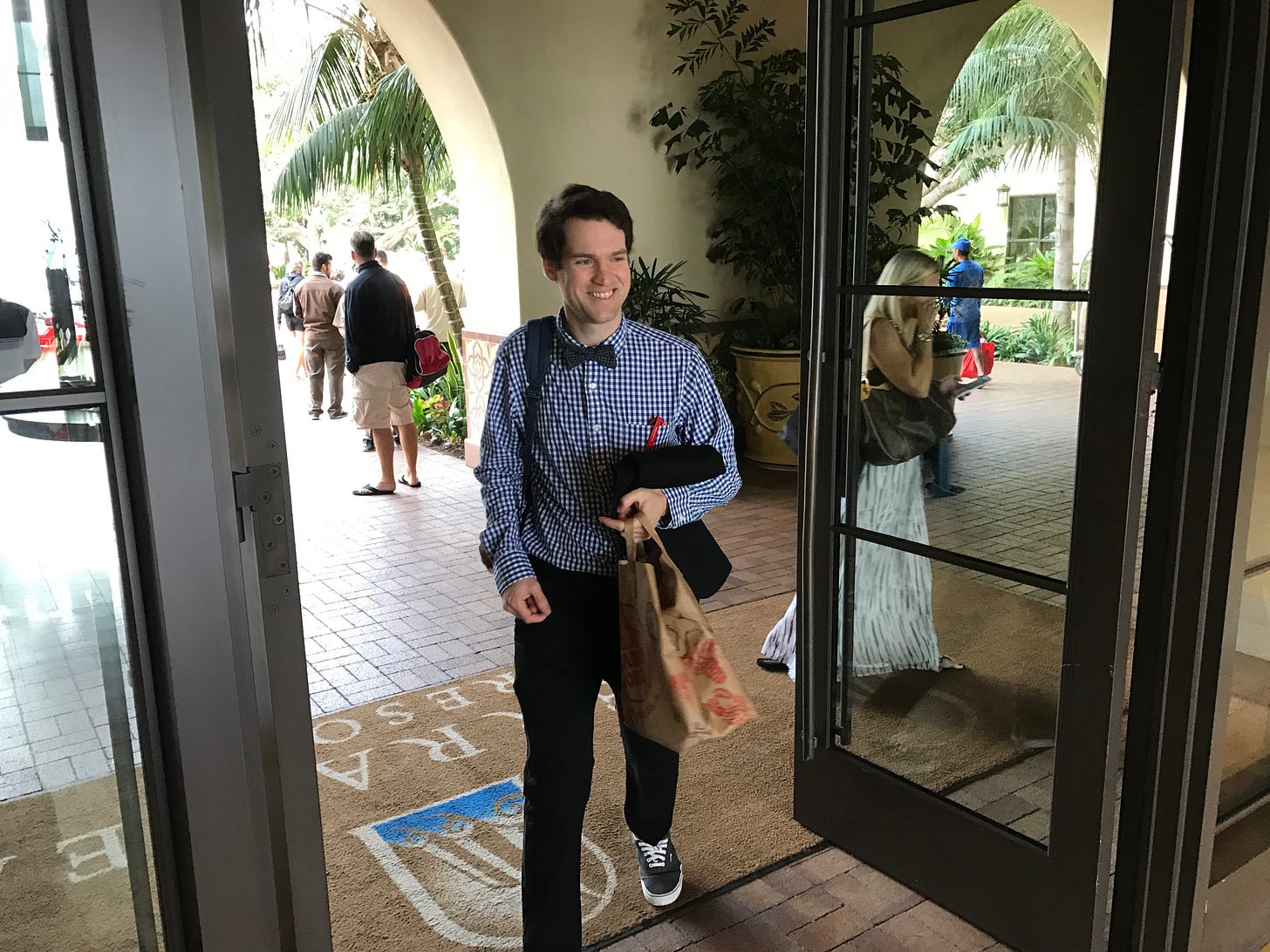 I happen to believe that the Palos Verdes Peninsula is hands down the most photogenic and amazing place to visit in all of Los Angeles. Miles of hiking trails, dramatic cliffs and rocks and views that are unaparralled anywhere else in the L.A. area.
PV, which is four cities, Rancho Palos Verdes, Palos Verdes Estates, Rolling Hills and Rolling Hills Estates, is also home to the greatest Starbucks and Subway restaurants in the world. I say this confidently—as both have ocean view decks. (Does yours?) Address: 31204 Palos Verdes Drive, Rancho PV.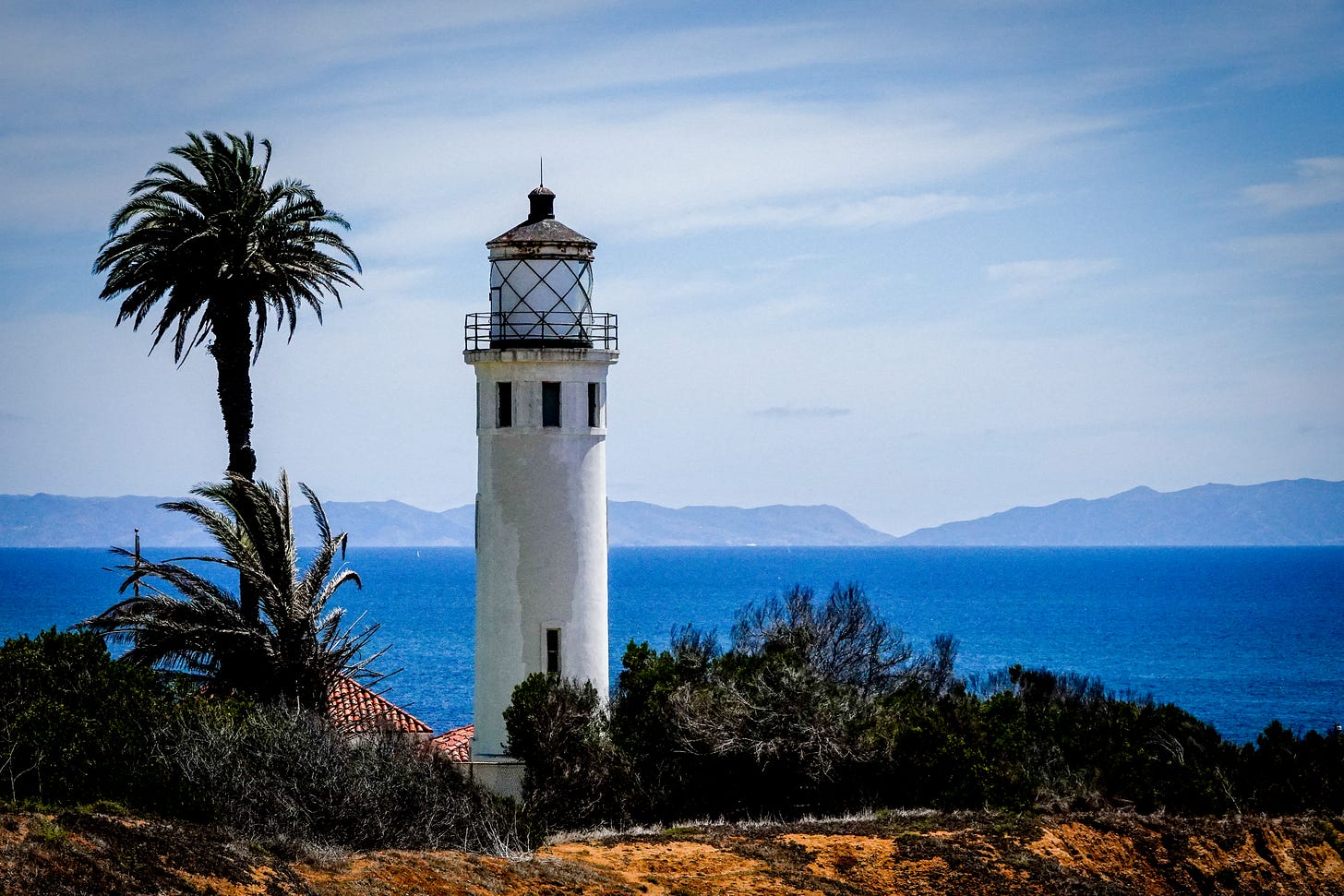 Directly across the street is the Point Vincente Park, home to a classic lighthouse, built in 1926 and a wonderful place for a picnic.
But if you really want to live it up, just a mile down the road is the super swanky Terranea resort, a sprawling 102 acre "escape from the ordinary," with ocean view rooms, a golf course and multiple pools.
The Discover LA deal points to 25% off, but even better, if you can get away mid-week, is a booking that gives you two nights for the price of one, working out to just over $200 a night for a resort that usually charges as much as $500 and $600 a night to sleep there.
(The picture above is of our son Sam, who had his wedding reception at Terranea.)
PV Photowalk: https://www.jeffersongraham.net/Jefferson-Graham-Portfolio/Travel-Photography/SoCal-Beach-Cities/Palos-Verdes/
Marina del Rey
In-between Santa Monica/Venice on one side, and Playa del Rey/El Segundo and Manhattan Beach on the other side is an often overlooked little gem of an L.A. community that's worthy of a closeup: the Marina del Rey area.
I re-discovered the Marina recently when my friend Kirstin, who is known as Twitter as @marinadelrey invited me to join her on a Photowalk of the area. It's a fun 3.5 mile stroll that will bring you by boats, seals, calm waters, a bike path and tons of restaurants. If you're willing to go a little further, you'll find the ocean and one dynamic coast.
The Discover L.A. deal is at the Marina del Rey hotel, which is right on the water, in the heart of the boating action, with 30% off room rates, which work out to around just under $200 a night for mid-week.
And for your viewing pleaqsure, here's the MDR Photowalk with Ms. Marina del Rey herself!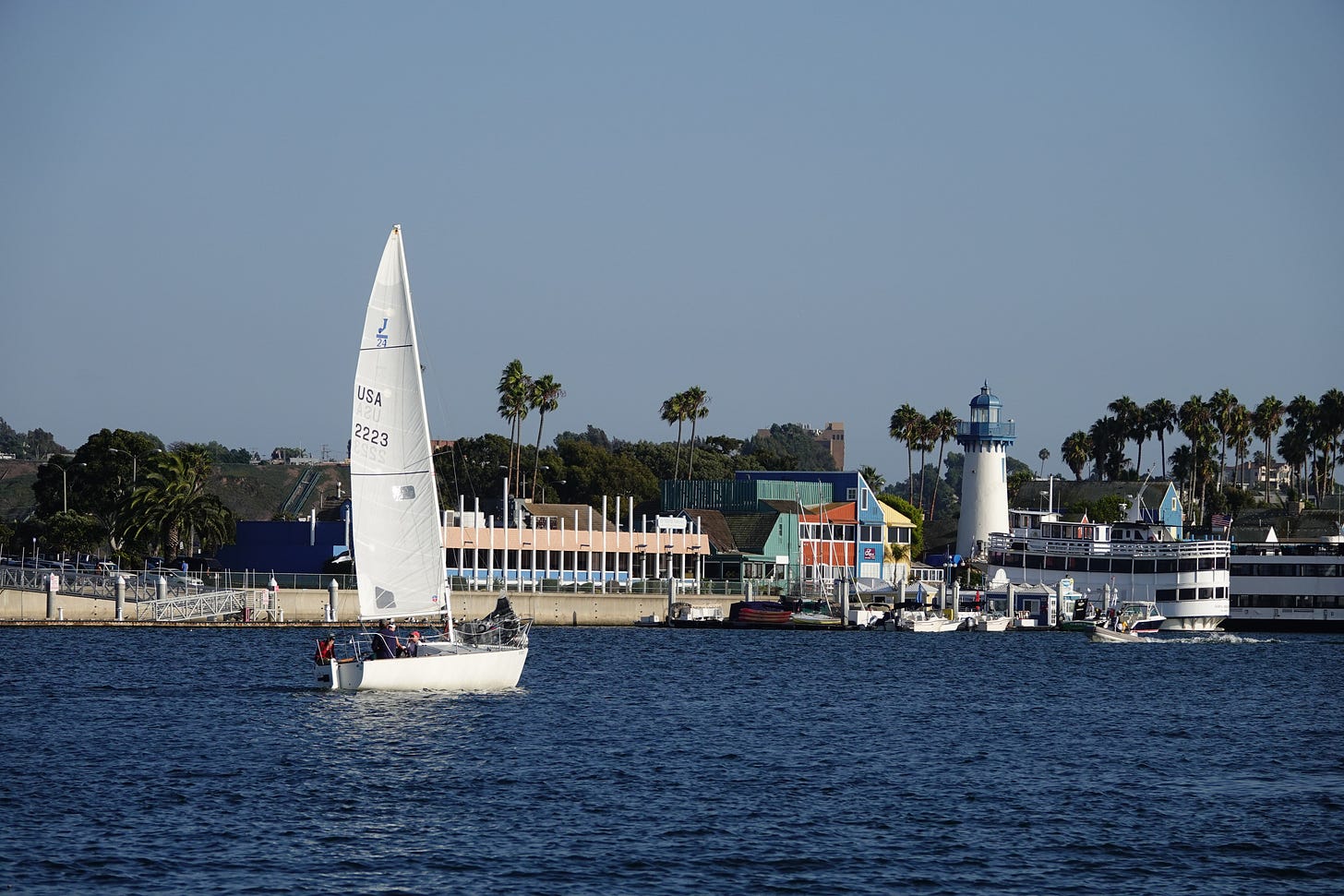 Pasadena
The cheapest staycation hotel deal is right here in the city of Roses, best known for a Rose Parade that is sadly canceled for the first time, for 2021.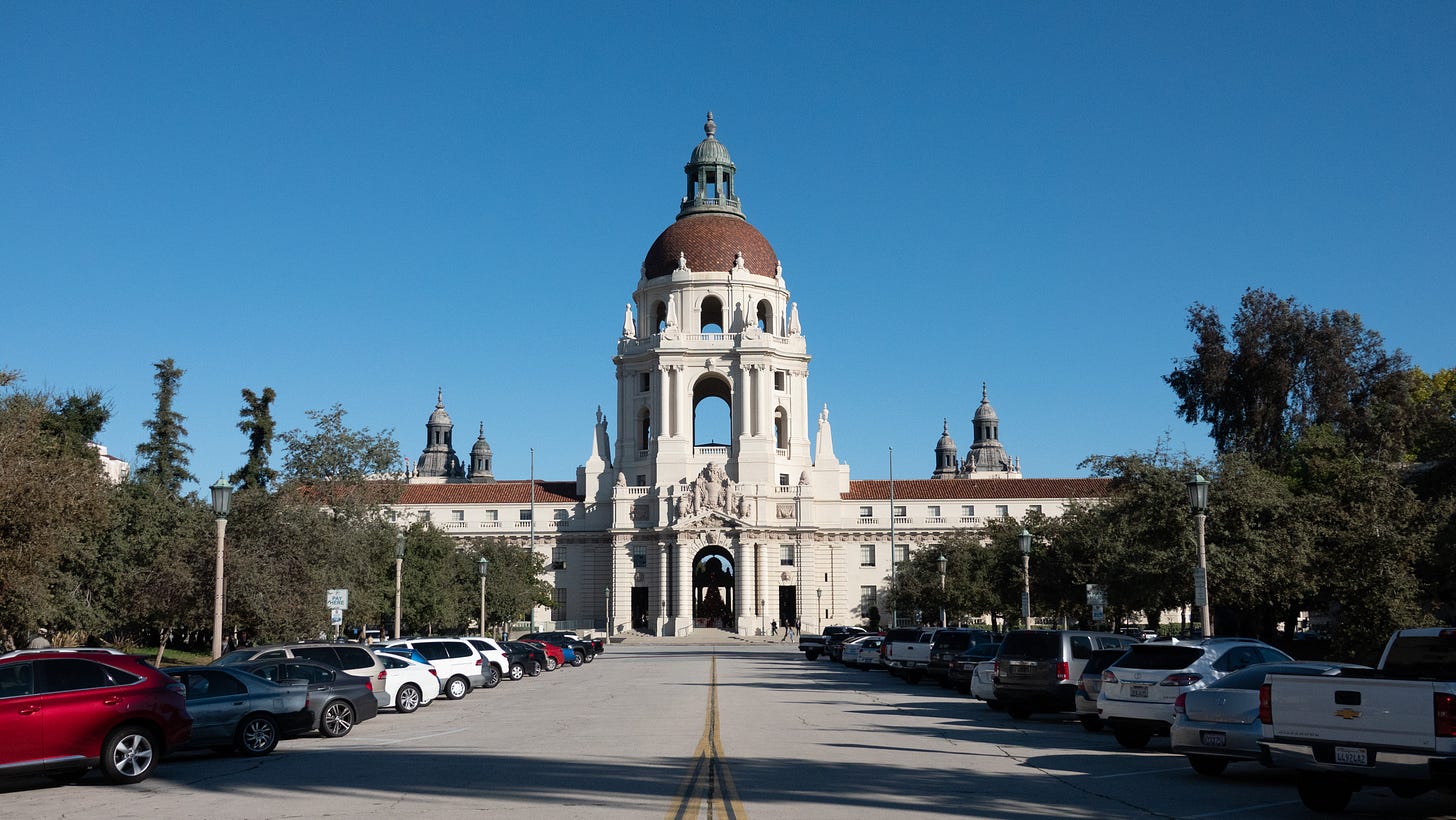 But there's a lot more to this San Gabriel Valley city of really old L.A. money and mansions than just roses. From the stately Colorado Street Bridge to the Norton Simon Museum,  the cool vintage shopping district of Old Pasadena, amazing City Hall, post office and Library, the unforgettable Urth Caffe and Pasadena Playhouse, Pasadena would be a really fun place to call home for a few days.
The Westin Pasadena is offering room rates starting at $119.
Beverly Hills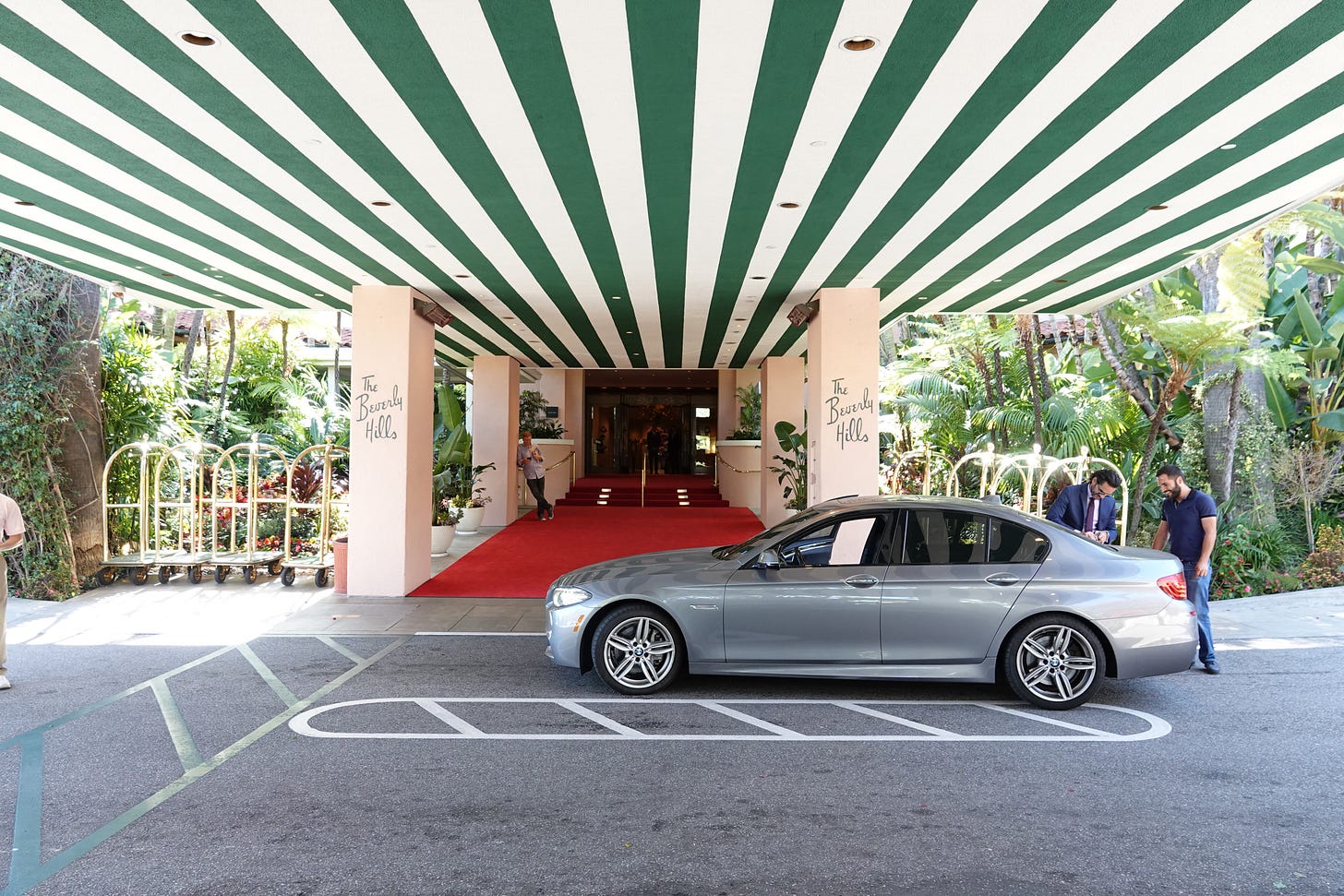 Finally, who wouldn't want to stay at the classic Beverly Hills Hotel for a few nights? I know I would, but the offer: $150 off for breakfast for two should give you a pretty good idea of what the room rate is.
I checked. They start at $650 a night for mid-week in September.
So I'll keep dreaming!
Beverly Hills 90210 Photowalk
Tweets of the week
Only cats smile while they sleep. And that icky time when breakfast turns to dessert.
Guitar Time
Re-watching that great four hour Netflix documentary on Frank Sinatra ("All or Nothing at All") that originally aired on HBO, I was inspired to pick up the guitar and play "Just One of Those Things," just for you.
Sinatra immortalized the Cole Porter standard it on the 1954 "Swing Easy," album, which kicks off with the tune. I first got hip to the song by listening to my parents copy of the record. And still love it to this day.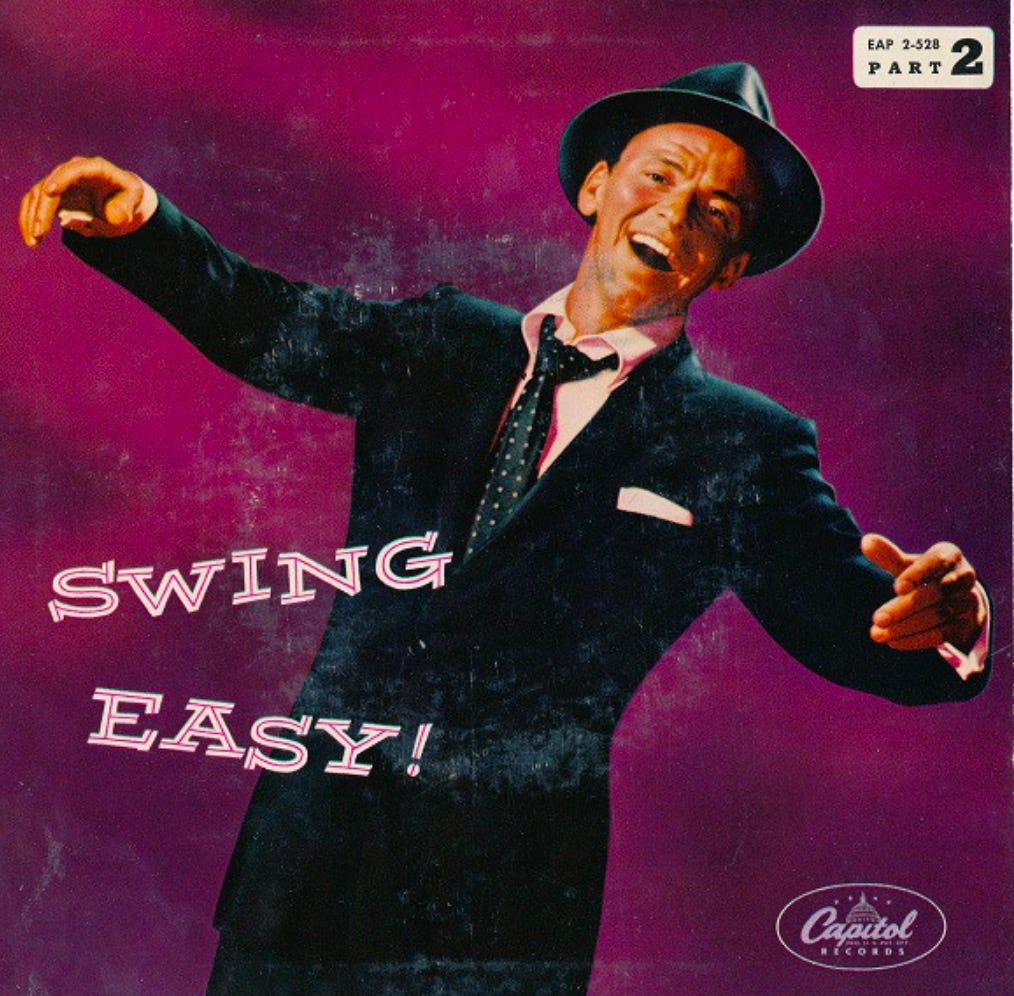 Listen to your mother
It's always a thrill to have your mom stop by your daily podcast with her words of wisdom. This week: what does "Link in Bio" actually mean when you're reading a post on Facebook that happens to have….no link in the bio? Where is this mythical link anyway? Listen to Judy Graham's rant, and think a little harder before you post.
As always, thanks for taking a look at the newsletter. Please let me know what you think of this edition, and share it with everyone you know. Or just write me here, or on social media, @jeffersongraham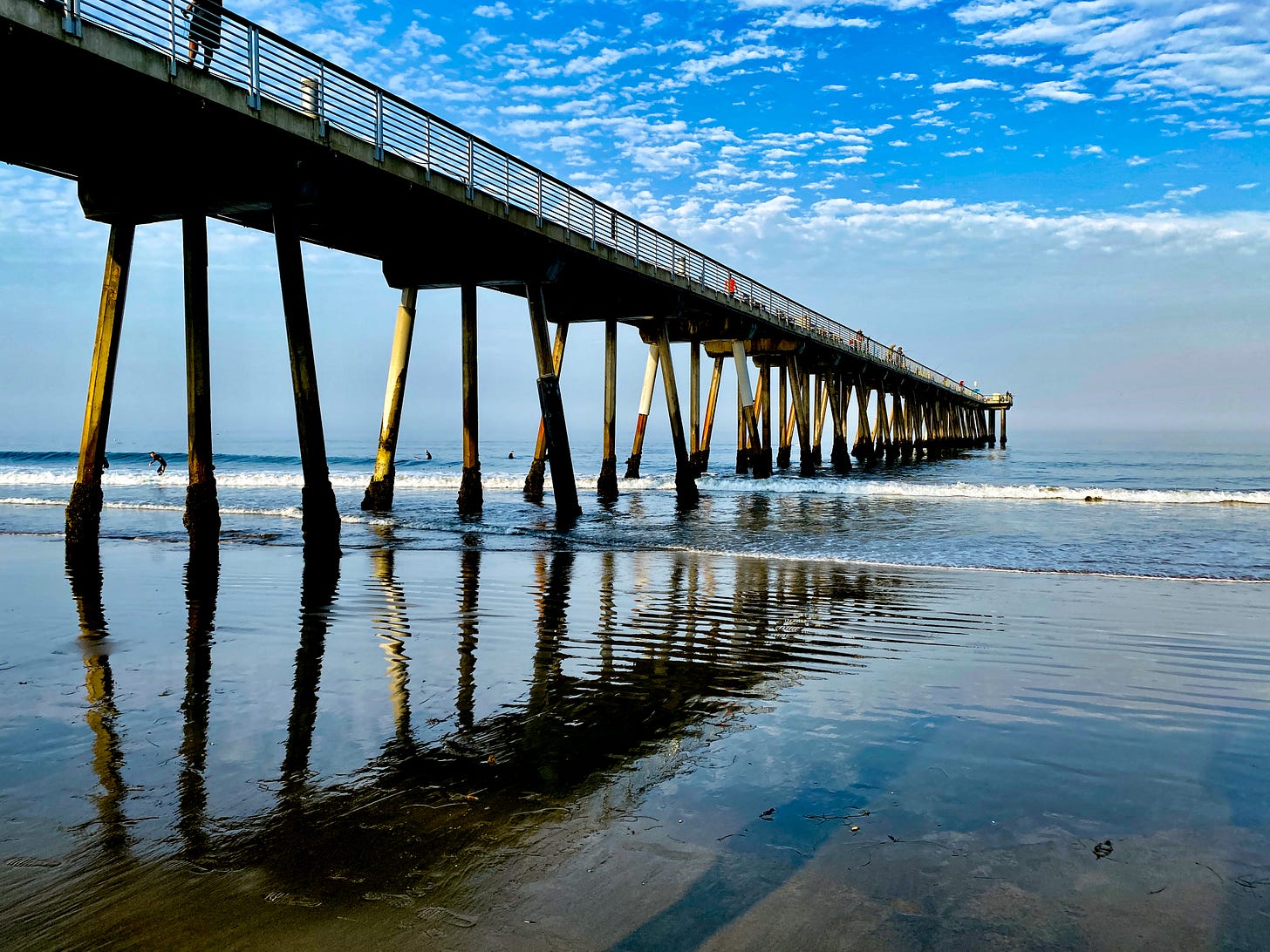 Have a great week!
Jeff