If you had to pick the most striking beach in California, one that would absolutely take your breath away, what would your top choices be?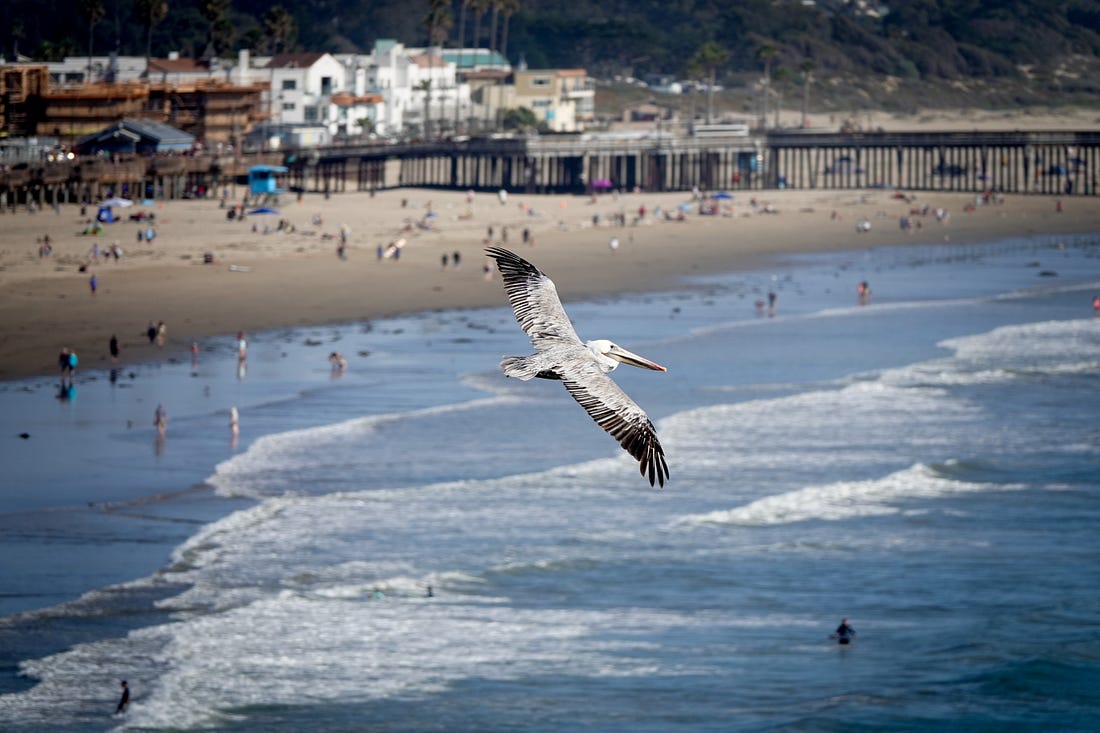 For me, Laguna, Pismo Beach and Palos Verdes do it every time. They top the list for their dramatic caves, coves, tidepools and rocks.
(That's a pelican over Pismo and a public access beach in Laguna above, Palos Verdes directly below.)
I predict my friend Chris McAskill would pick Santa Cruz, and it would be hard to disagree.
Santa Cruz was the home of my late dad Jerry during the last 20 or so years of his life, and I must admit I never really realized how stunning the Santa Cruz coast was until after he passed. It was last April (30) when I went running around the area with my brother Jez, camera by my side. My Santa Cruz #Photowalk just scratched the surface—I hope to return there again this year for another shoot, along with Monterey, Carmel, Big Sur…..etc.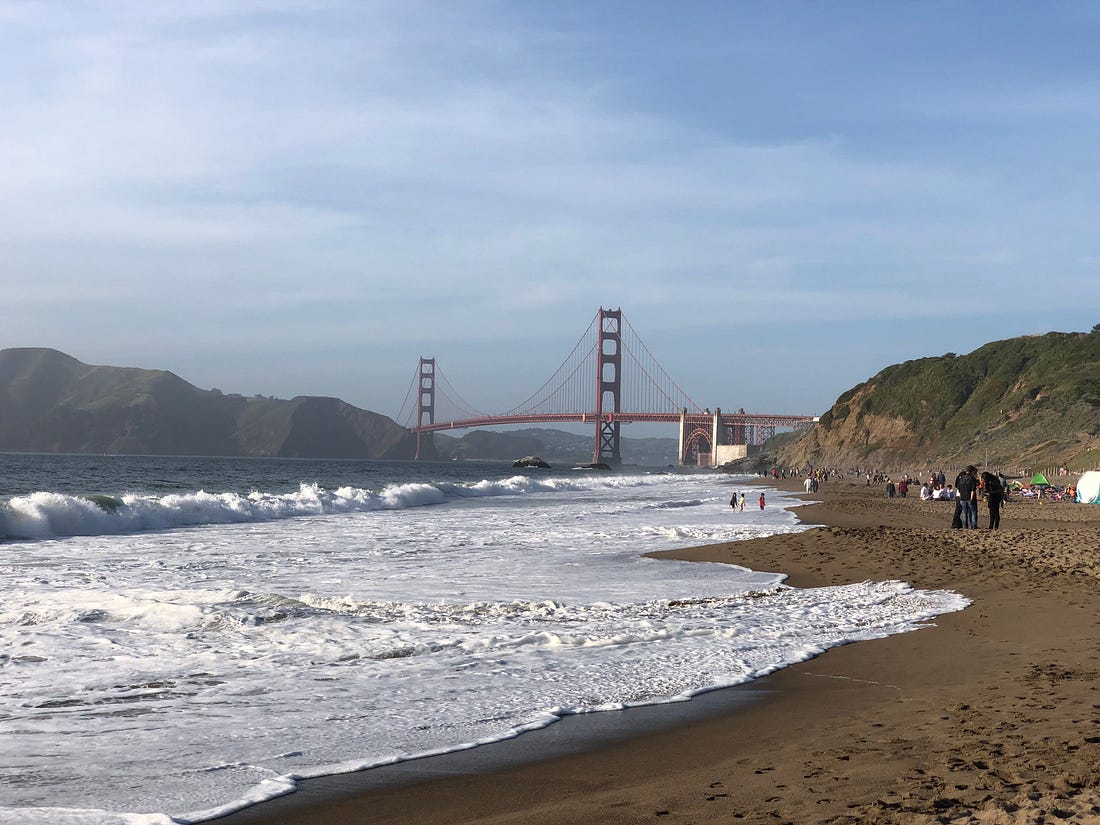 It's not very warm there, so by our #SoCal standards, the beach experience in San Francisco's Baker Beach is a different experience, but when you get to take a stroll on the sand with the majestic Golden Gate Bridge behind you, how you do top that one?
Manhattan is a long, open beach with a fabulous beachfront walkway/bikeway that extends from El Porto on the North side of town, through Hermosa and Redondo and ending in a sliver of Torrance.
It's my favorite subject. I'm biased. I live there, but you've got to love a beach city with an amazing Pier that never gets old to look at. At least that's what people tell me every day when they thank me for posting morning images of the beach. And you know who you are Vivian, Tishin, Phil and co.
I agree! (Manhattan pictured above.)
SF, Manhattan, Newport, Encinitas, Carlsbad, Hermosa, Redondo, Long Beach, Seal Beach, Malibu, Venice, Santa Monica, Ventura, Santa Barbara, San Juan Capistrano and on and on. What's your pick? I'd love to hear from you. Just click reply and let me know.
---
This week: Monday I'll be at Zynga with Sarah and BK and Tuesday I'm in Glendale interviewing the folks from Age of Learning, courtesy of Jake. Next Monday I'm in Spain. Can't wait!
---
FYI: we've done 12 beach Photowalks to date:
Many more to come!
As always, please share the newsletter with everyone you know, click the HEART button below which lets me know you liked today's post or just hit reply and tell me.
Have a great week everyone —once you've gotten over paying the tax bill!
Jeff