Discover more from Jefferson Graham's PhotowalksTV newsletter
Jefferson Graham's photo meets tech updates, Photowalk travel photography and videos and an occasional guitar tune.
Over 2,000 subscribers
New Year's Photowalk edition
Making new friends and reuniting with old ones
Happy new year everyone!
As is the custom with many folks at this time of the year, one of my favorite things to do is making a compilation reel of Photowalk highlights from 2019.
I call it the "Friends edition," because that's what it is.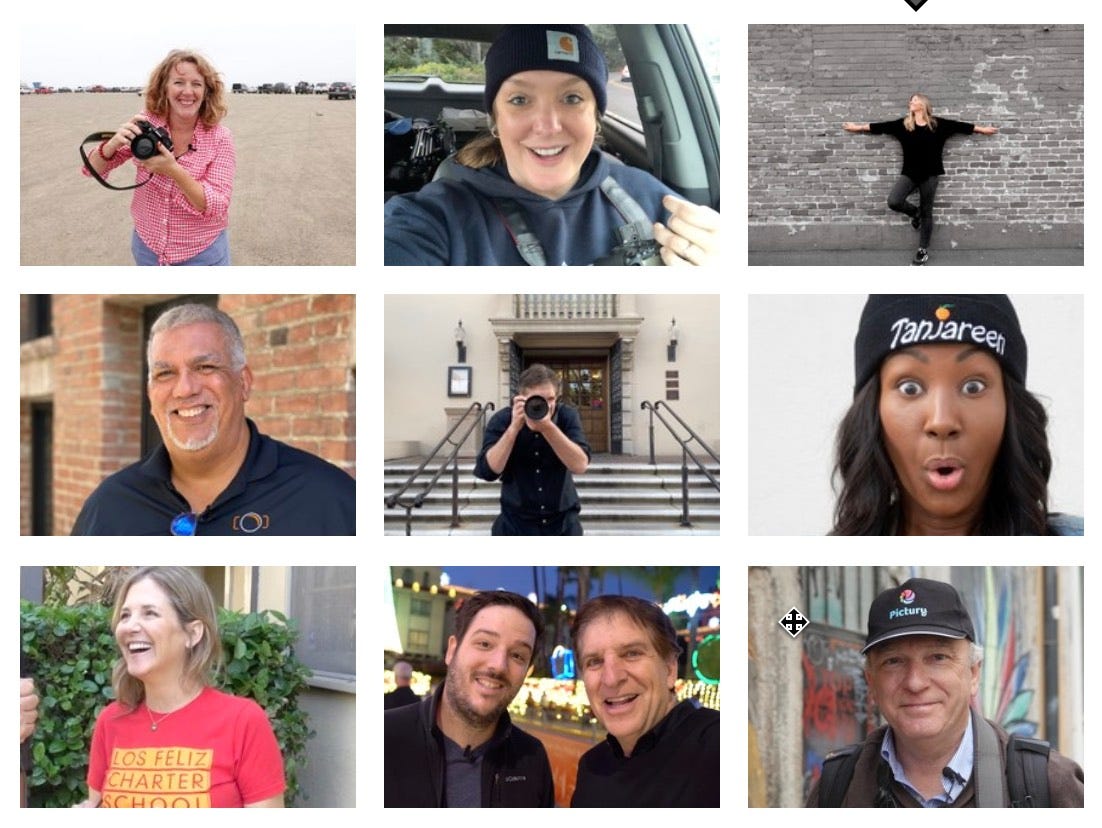 The big trend for us in 2019: making new friends and reuniting with old ones on Photowalks. Thank you Josh, Christine, Jan, Jose, Klaus, Kirstin and Kristin, Jessica, Bob and Marla, Tanjareen, Dave, Anthony, Steve, Ginger, Rabbi Kalev, Patricia, Sharon and Christian for joining us on (camera) for these travel photography adventures. Off camera there was Tony, Ruth, Robin, Scott and Sean.
As I note in the video above (please watch!) these Photowalks are a great way to get out of the car and see the world around you.
You notice things when your camera eye is open that you just don't other times, like big and little details, buildings and people that seem way more interesting than when you're soaring past at 20 or 30 MPH. And when you get another photographer by your side, instead of your two eyes, you've got four of them on the case. The enthusiasm is infectious and just makes for a great day.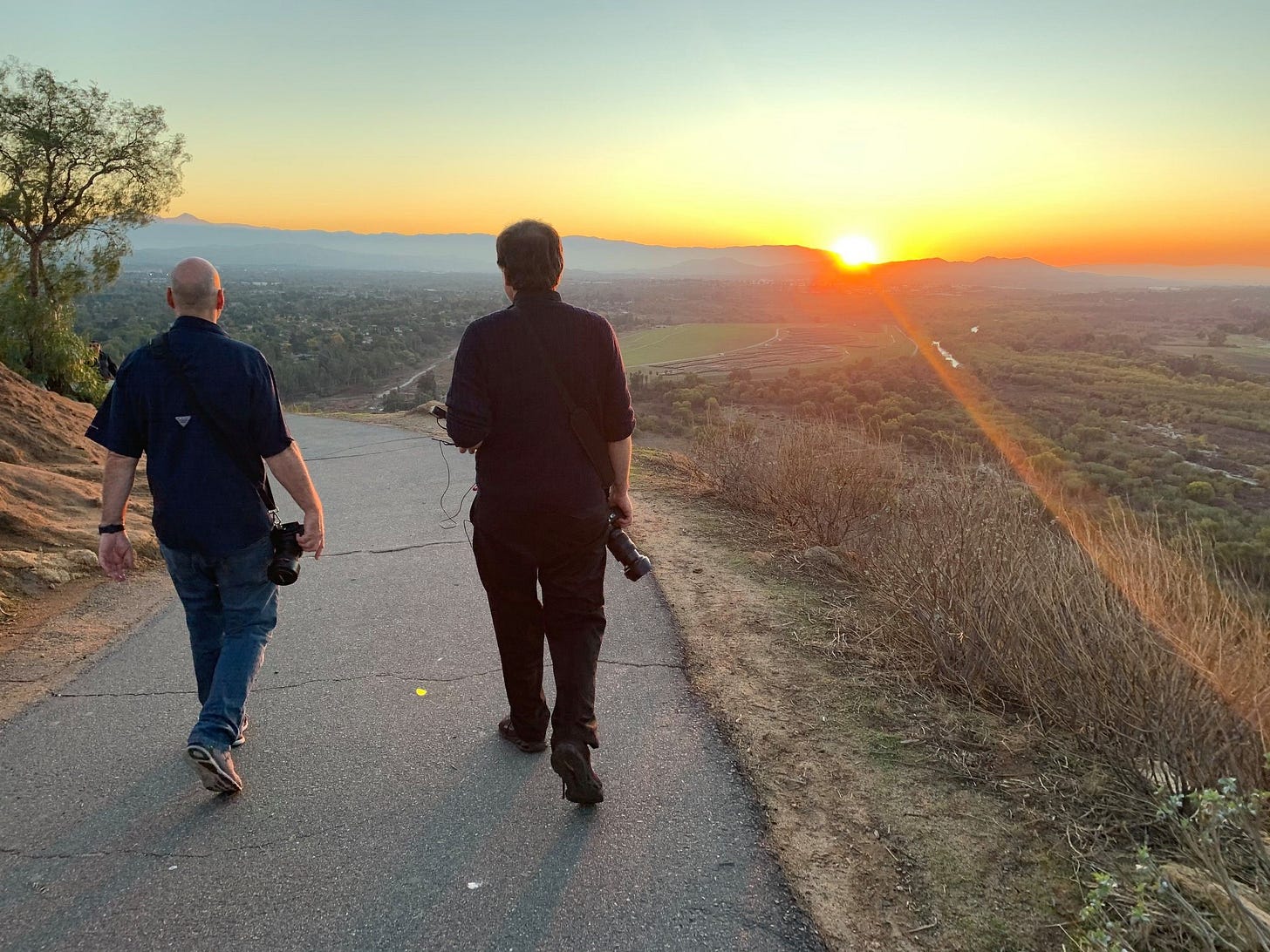 Thank you Scott Heath for the amazing photo from Riverside, of myself with Steve Brazill at the end of our recent Photowalk day. This about says it all. (From the next Photowalk video—look for it in mid-January!)
Our top ten most watched Photowalk videos of 2019: 
1. Morro Bay (thank you Ginger)
2. San Pedro
3. Newport, Oregon (thank you Sharon)
4. Silverlake (thank you Christine)
6. Catalina (thank you locals!)
7. Dana Point (thank you Jan)
8. Griffith Observatory (thank you Robin!)
9. Oahu
10. Marina del Rey (thank you Kirstin.)
This is 2020—where's next?
Here's the wish list: completing our empty spots on the classic California beach route, from Manhattan Beach to Dana Point. That would be Long Beach to the south, Malibu and Ventura to the north.
But we'll begin first with lush Hilo, the garden jewel of the Big Island of Hawaii. which is a given–we'll be there in mid-January, edit Riverside and get that posted and than explore more of #SoCal.
Where would you like to see us go? I'm all ears. @jeffersongraham on Twitter.
Tweet(s) of the week
We loved checking out the roses at the Fiesta Parade Float facility again, 36 hours before the start of the big parade. And doing a short little guitar tribute to the late, great Broadway composer, Jerry Herman.
Instagram of the week
We've got a hole waiting to be filled. Are there are any good New year's sales perhaps?
This is what I look at while at my desk typing away on the Mac. Makes it hard to concentrate. Which one to play? And how to fill the hole by my side. Shop with me? Strat? Les Paul? Gibson ES-175? Johnny Smith edition? Or all? What say you?
Thanks as always for watching, reading and listening in 2019—happy new year everyone! And auld lang syne too!
If you enjoyed today's edition, please click the HEART button to like it, or reply and tell me directly. Spread the word, subscribe, tell your friends, etc. And have fun watching the big parade!
Jeff