Discover more from Jefferson Graham's PhotowalksTV newsletter
Jefferson Graham's photo meets tech updates, Photowalk travel photography and videos and an occasional guitar tune.
Over 2,000 subscribers
Photowalk Europe
We can't travel, but we can virtually visit!
I'm sure the week has been especially trying for you as it has for so many, homebound and watching the world as we know it change so radically.
I was all set to jump in the car Friday for a road trip back to the Central California Coast before the Governor nixed that one! I'm sure many of you would love to get out somewhere special this weekend.
Just remember that we are allowed to go outside, take walks, ride bikes, etc. —just don't get too close to the other person sharing your sidewalk.
What we can't do is travel, at least now.
For those of you who dream of going somewhere amazing, can I take you to Europe virtually today? I pulled some highlights from last year's Photowalk tour of Madrid and Seville, Spain, Lisbon and Porto, Portugal, back from happier, pre coronavirus times.
Poor Spain has been hit hard, although not as bad as Italy, and it will probably be some time before we can visit again.
But we can dream, can't we?
For my fellow dreamers:
Madrid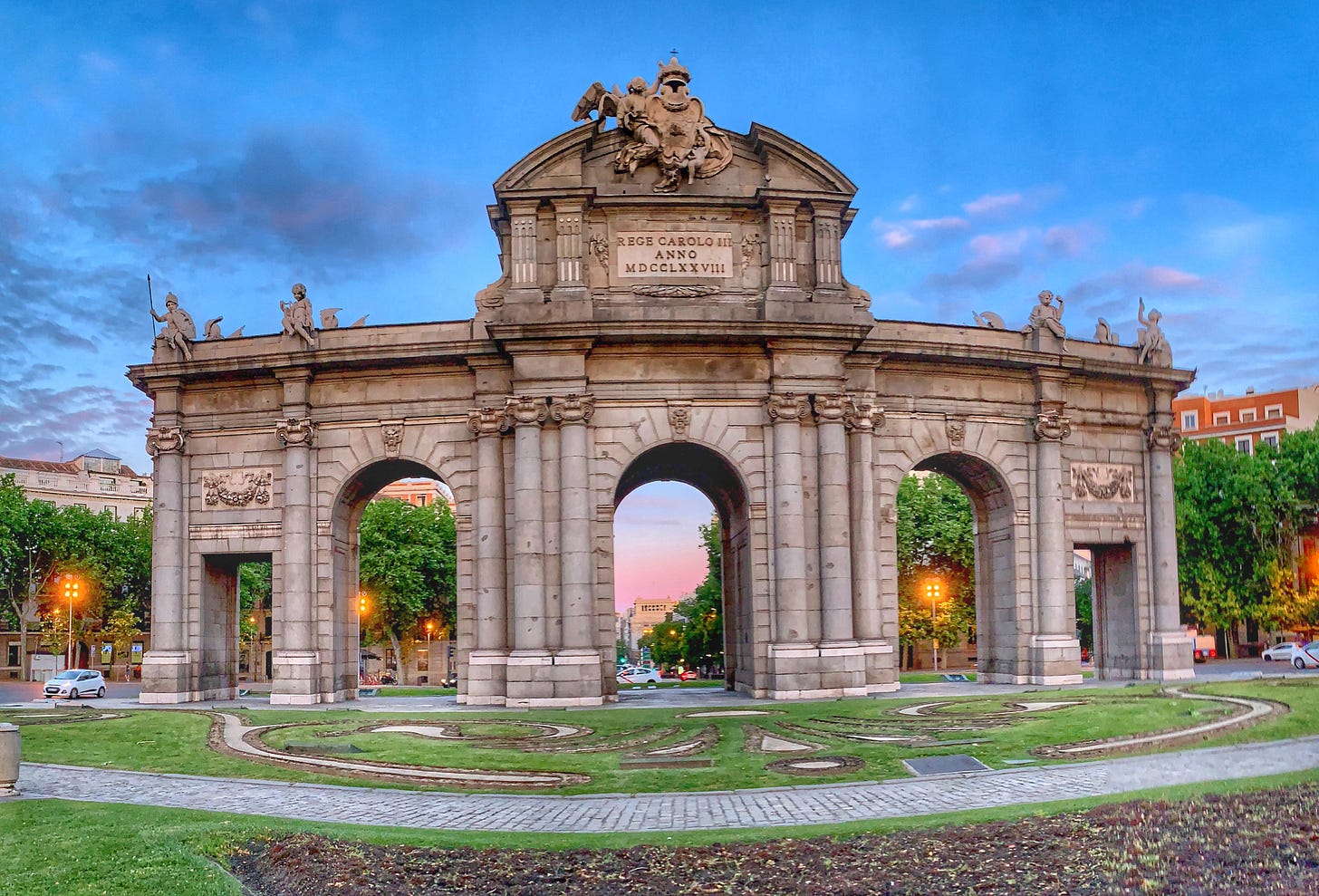 The capital city of Spain has great backstreets, monuments, public parks, museums and tapas. That's how I initially described it in the Madrid edition of this newsletter. Read more: Photowalking Madrid.
Seville
I called Sevilla (as it's known there) the "Disneyland of Spain, a fantasyland of matadors, flamenco dancers and otherwise outgoing people who enjoy singing and dancing in the streets and reveling in all that is the best of Spain. More here: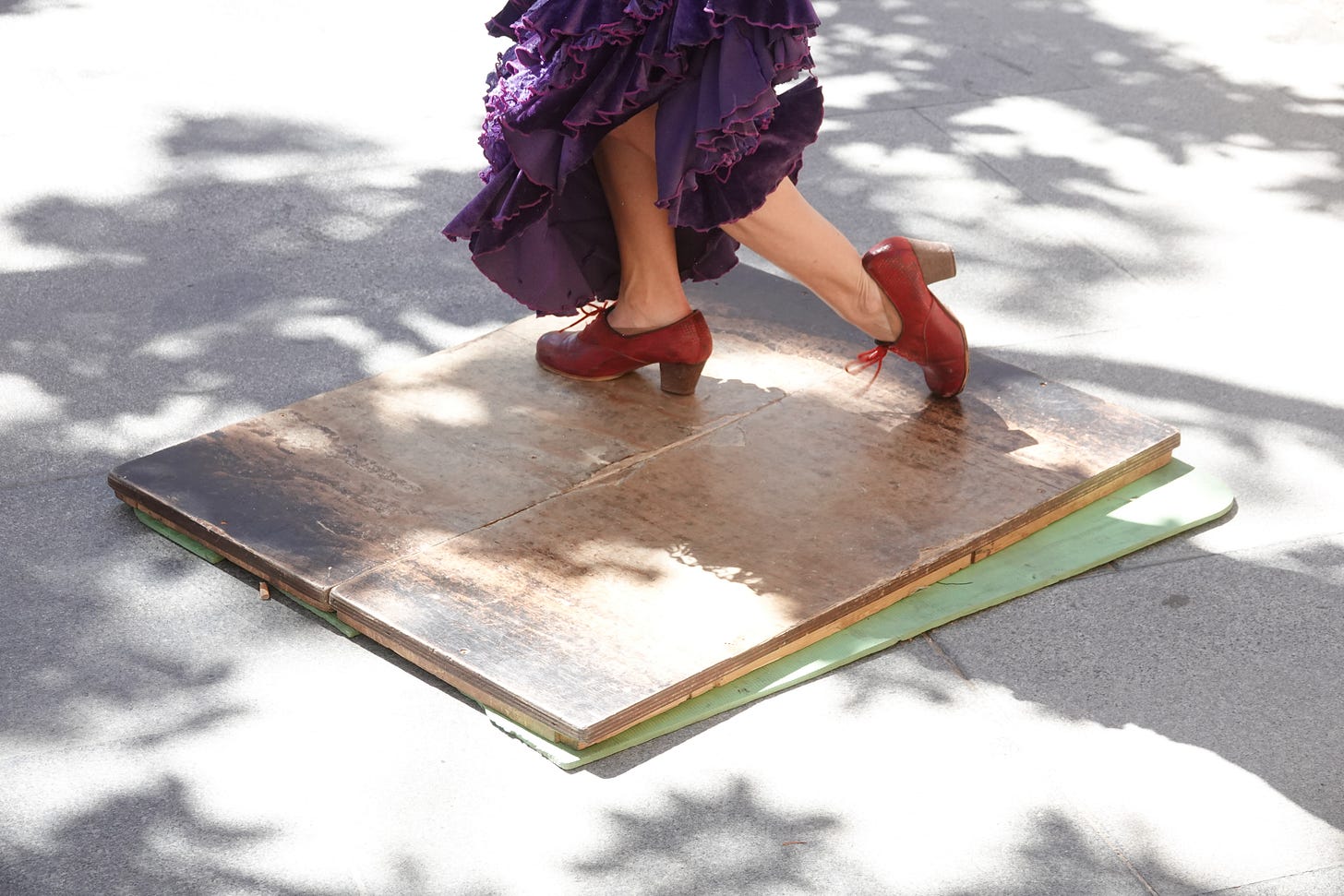 Lisbon
The capital city of Portugal, located on the west coast, the San Francisco of Europe, with cable cars and a bridge that resembles the Golden Gate. Then add the unique foods and guitars, Portuguese language, Fado shows and a massive love of tiles all over the city, and you've got a city like no other. Gallery: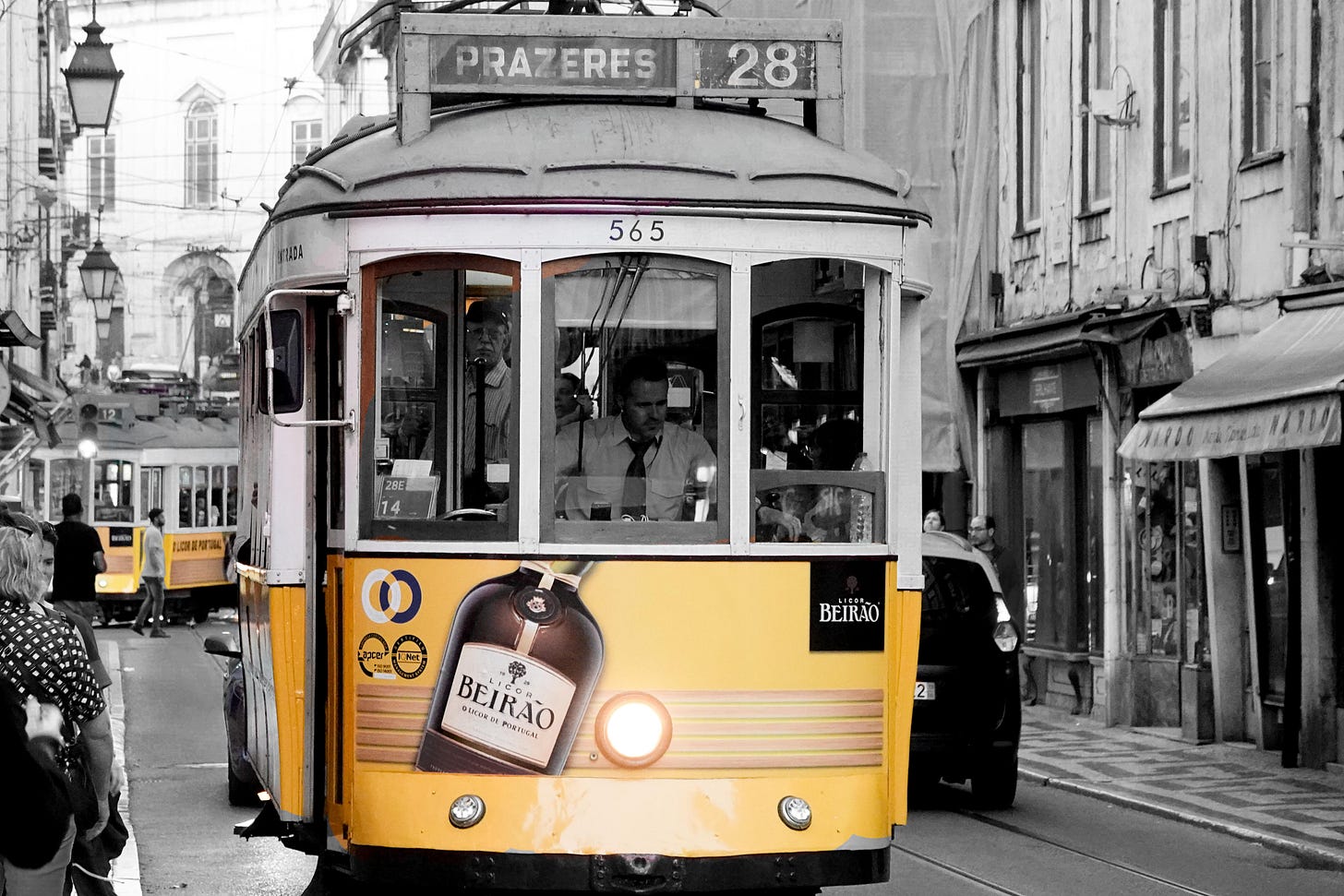 Porto
Known for being the former home of Harry Potter author J.K. Rowling, port wine, a thriving waterfront, a local bookstore that charges admission just to enter, delicacies like codfish, the francesinha sandwich, a gelato burger, lined with Nutella and there's a Steak N' Shake here unlike any you've seen in the midwest.
Porto is a different vibe than Lisbon, the country's capital, still urban, but with a river breeze and seagulls flying through the city. Gallery: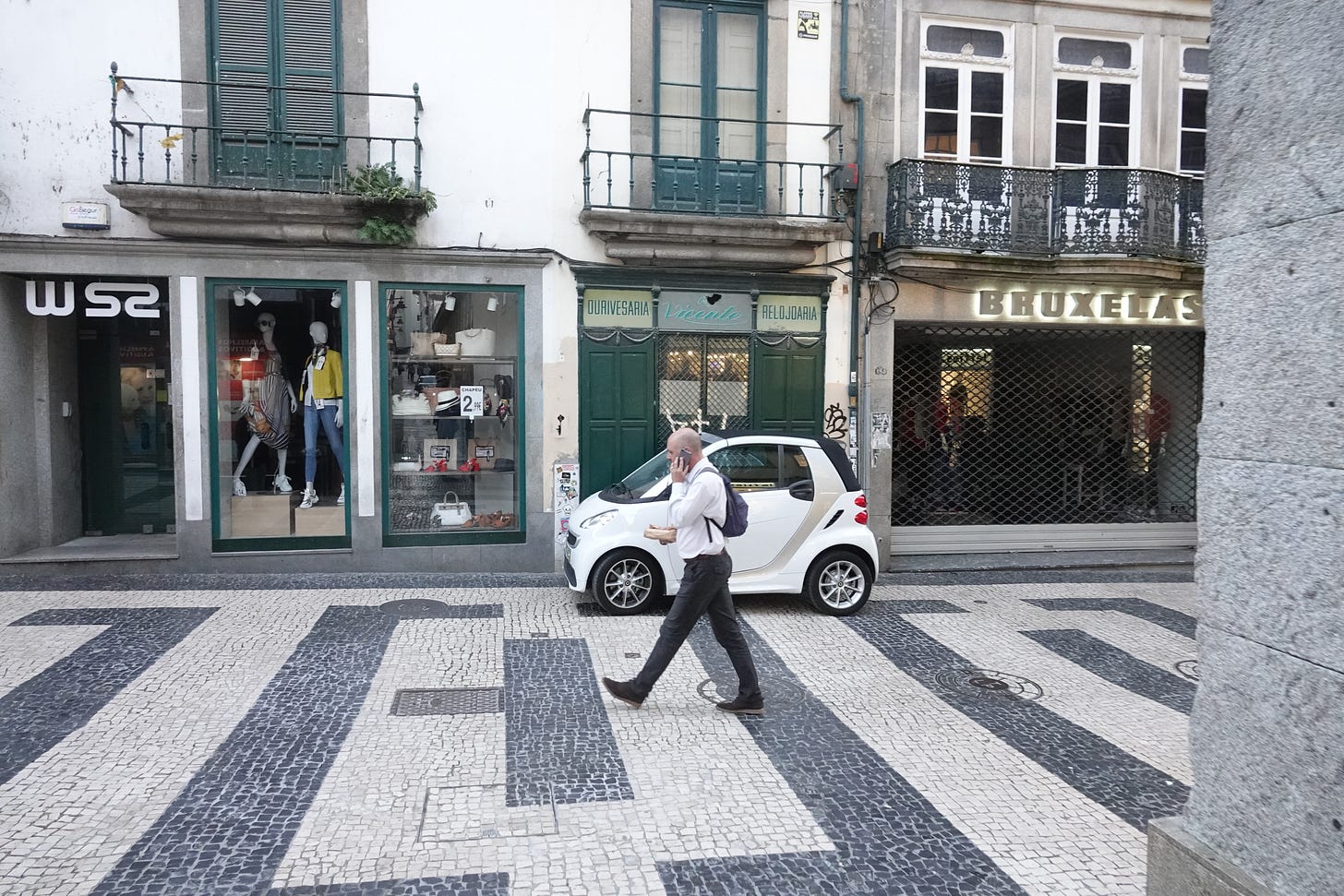 And if you'd like to see the complete videos (please do!)
Photos of the week
The one bright spot of being homebound has been more free time to walk to the beach. I did miss the double rainbow that my friend Bo Bridges picked up (so jealous!)
But I did catch some pretty amazing clouds. And while the Gov said we are to stay inside, I remind you that he did allow us to go outside for walks.
Which people took really seriously. I've been surprised at how many people flooded the Strand in the afternoon. Guess they didn't like being cooped up. Me either!
I did escape the crowds by getting into the sand, way more than 6 feet away from the nearest human.
Come watch me!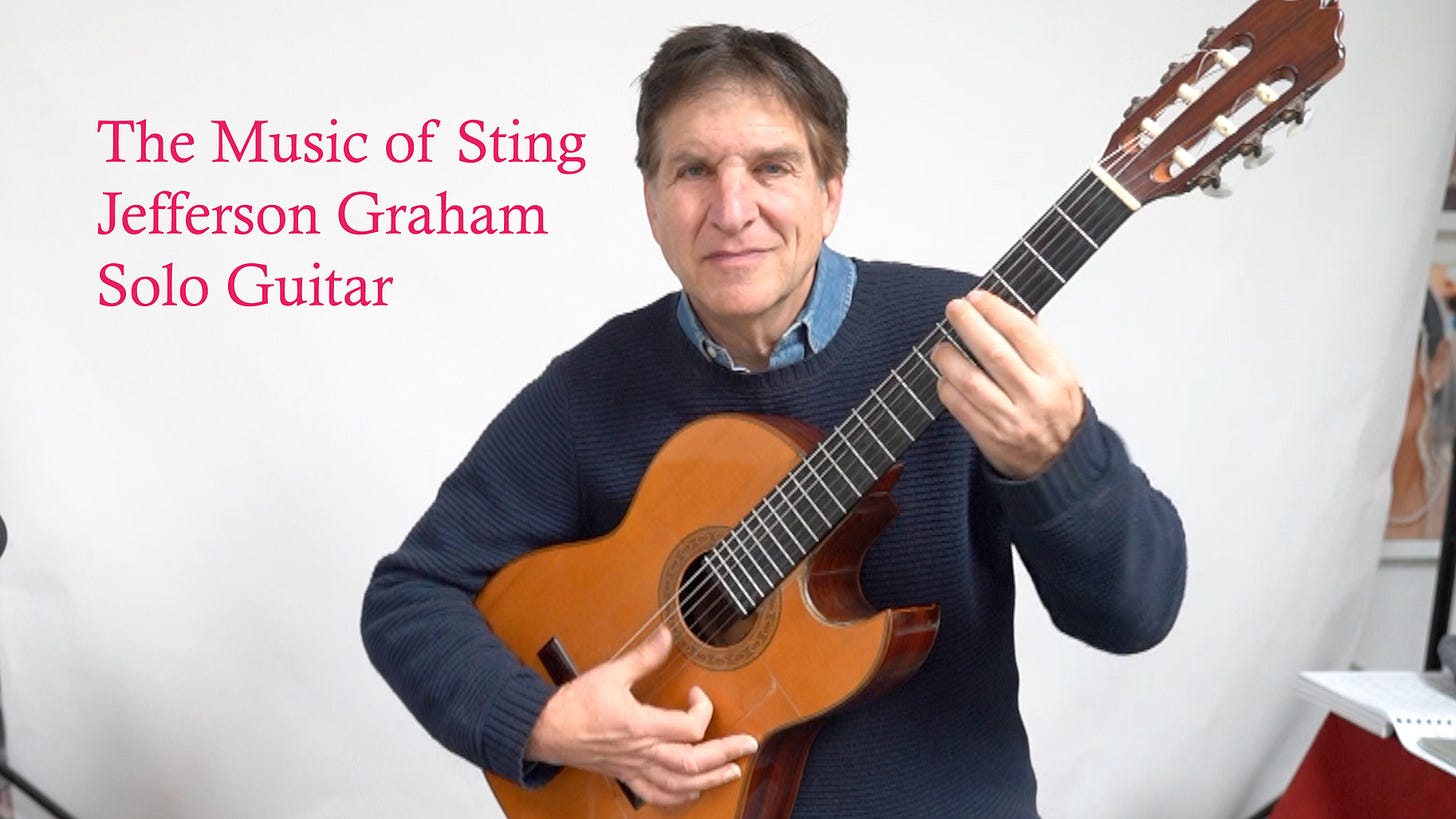 I'll be performing songs by Sting on solo guitar Saturday night at 6 p.m. PT on the StageIt stage. My friend Evan Lowenstein, who founded Stageit as a way for musicians to make a little extra money interacting with fans online, encouraged me to do this, and check out Stageit.
He charges ticket admission prices and has a tip jar for the musician. I'm selling tickets on a "pay what you will" basis, and am passing on whatever comes in to help displaced workers stung by the devastating effects of the coronavirus.
Link: https://www.stageit.com/jefferson_graham/plays_the_music_of_sting/70203
If you stop by, let me know you're there!
Meanwhile, ahem, time to go back to practicing!
Thanks for reading, watching and listening. Be safe, and enjoy the beautiful outdoors!
Jeff