Photowalk: Madrid
The first stop of European travels
Great backstreets, monuments, public parks, museums and tapas.
That's your very quick highlight from Photowalking Madrid, the capital city of Spain.
Greetings from Manhattan Beach!
The 2019 Europe Photowalk is now over, and memorialized in photos and video.
The first video, Madrid Photowalk, is now published, and I've also put together a companion blog post, with maps, outlining our suggested Photowalk of the capital city, starting at the El Brilliante tapas bar, through the museums and back streets, and ending at the awesome El Retiro park.
Follow the map, be ready to wake up early and have camera in hand for magic hour, and you'll get some great photos on your next visit to Madrid!
Barcelona gets more love—it's the most visited tourist spot in Spain, thanks to its proximity to France and Italy, and reputation for wild art, amazing food and the coastal breeze.
But Madrid is definitely worth a look and visit. This is a city that's all about history, with many buildings dating back to the 1500s, along with the amazing food and that fabulous park. It's a city made for walkers, with most of the things you want to see within the city center. Plus, many airlines fly direct to Madrid, which makes it an easier stop, and home base for seeing the rest of Spain.
Check out the video, blog post and gallery for more detail on the top spots, but if I had to identify just one (and I will) it's the backstreets.
Cruise down Calle Prado, the street that's home to three world class museums, (topped by the Prado) and venture up the hill, for quiet cobblestone streets that take you into another world, ones that seem just like they were back in the 1700s and 1800s. The only difference, I guess is watching people zoom by in Segways, scooters and motorcycles.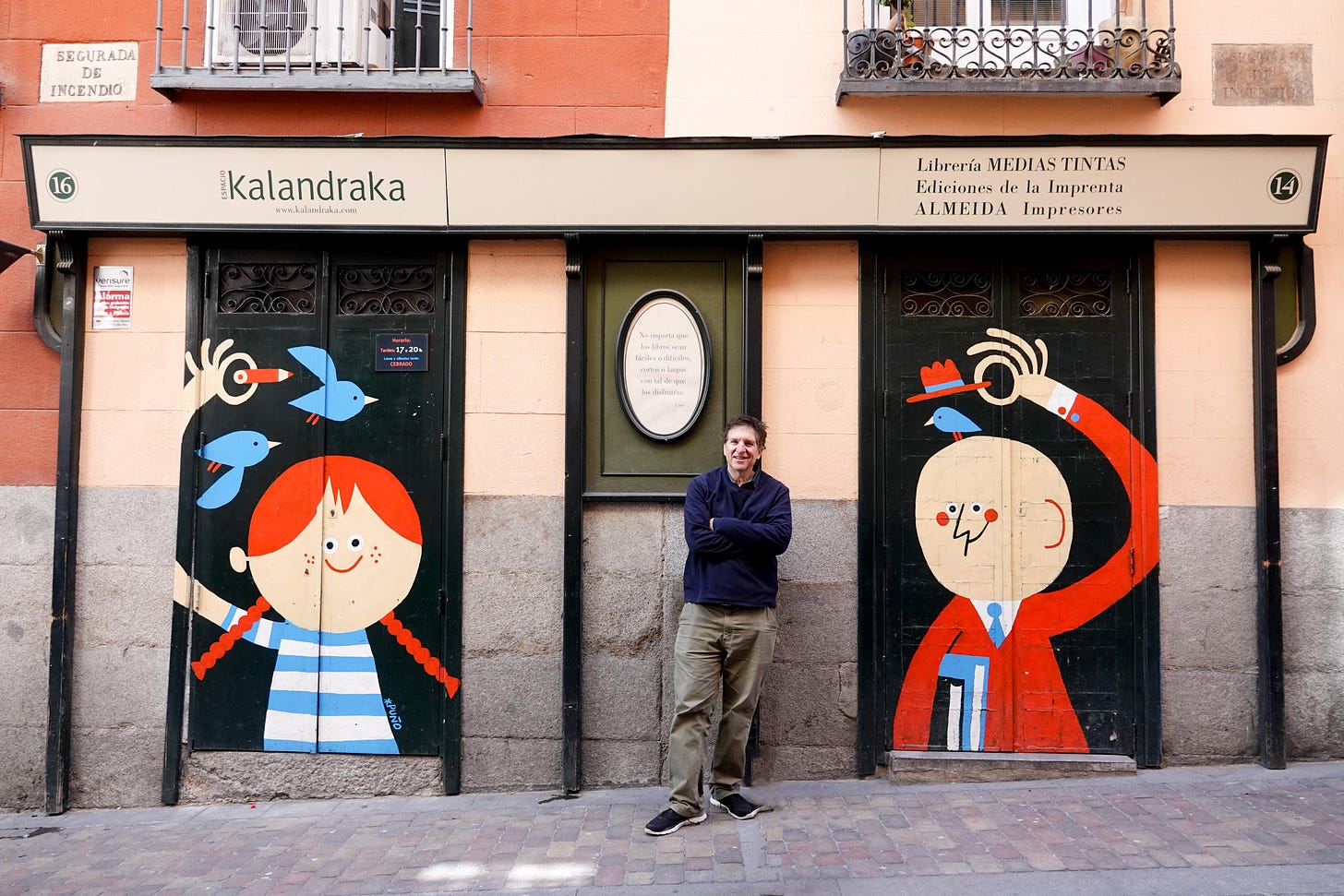 The people we met in Madrid were incredibly warm and friendly, until you ventured onto the subject of Barcelona. They are not fans. "They don't want to be part of Spain," was the common refrain we heard, over and over again, mostly due to the Catalan independence movement, which is based in the Barcelona region.
They also don't think Madrid gets enough respect, since Barcelona gets more of the tourist love. And they're right! Check out the links.
Next stop on the European Photowalk tour: the Disneyland Spanish fantasy land that is Sevilla, home of the flamenco, one of the earliest bull fight arenas and more history. Ole! Stay tuned.
---
Thank you readers!
The response to my previous post on my late dad was tremendous, far and away the most widely read of any of the editions I've put forth so far. (Thank you Susan, Abbe, Mr. Fuji, Neal, TV Bob, Tim, Christine, Tamah, Rich and Richard, Bret and others who reached out!) This was a surprise, as this is a story I've told many times. But it just goes to show you, you think everyone has heard it all, but of course, that's not how it works.
I really love doing this newsletter and hearing from everyone more directly than on social media, so if you're up for it, I'll keep up posting photo and video updates as often as I can.
Meanwhile, with Mother's Day around the corner, let's not forget to honor Jerry's high school sweetheart, Judy, still going strong in her 8th decade. (Read all about her here:)
It's good to be back everyone. Europe is great, but Dorothy was right: there's no place like home.
---
As always, if you enjoy the newsletter, please click the HEART button and let me know, or click REPLY.
On the podcast today, a rerun of one of my favorite interviews, with the comedian Lewis Black.
On the bima at CTJ tonight, I'll accompany Cantor Beth Garden for a few tunes at her Classic Rock Shabbat, including "You've Got a Friend." Here's my solo guitar version:
You can find me elsewhere:
Thanks for watching, reading and listening!
Jeff