Discover more from Jefferson Graham's PhotowalksTV newsletter
Jefferson Graham's photo meets tech updates, Photowalk travel photography and videos and an occasional guitar tune.
Over 2,000 subscribers
Scenes from the End of the World
When nothing is more important than toilet paper and bottled water
It was like Black Friday all over again.
Except this time, no big screen TVs were on sale. Instead, the masses were lined up for the daily allotment of bottled water and toilet paper. It was like everything you imagined life was like back in the Soviet days.
Except that it was here and now.
The Paper Towels/Toilet Paper shelves of the Walmart in Gardena, California, bare empty at 9:30 a.m. on a Friday morning.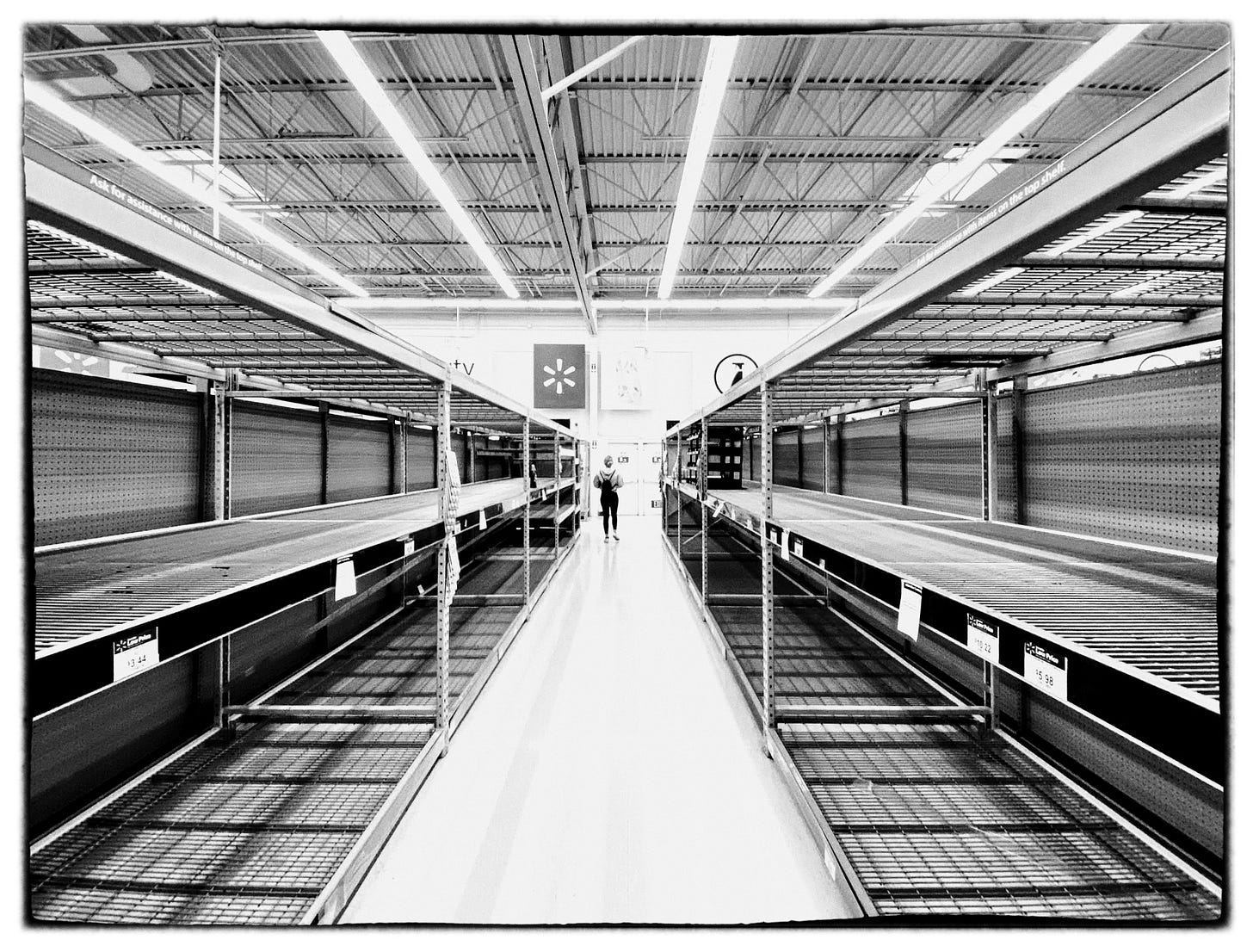 A clerk told me they received their allotment at 6 a.m., and stock was gone by 6:15.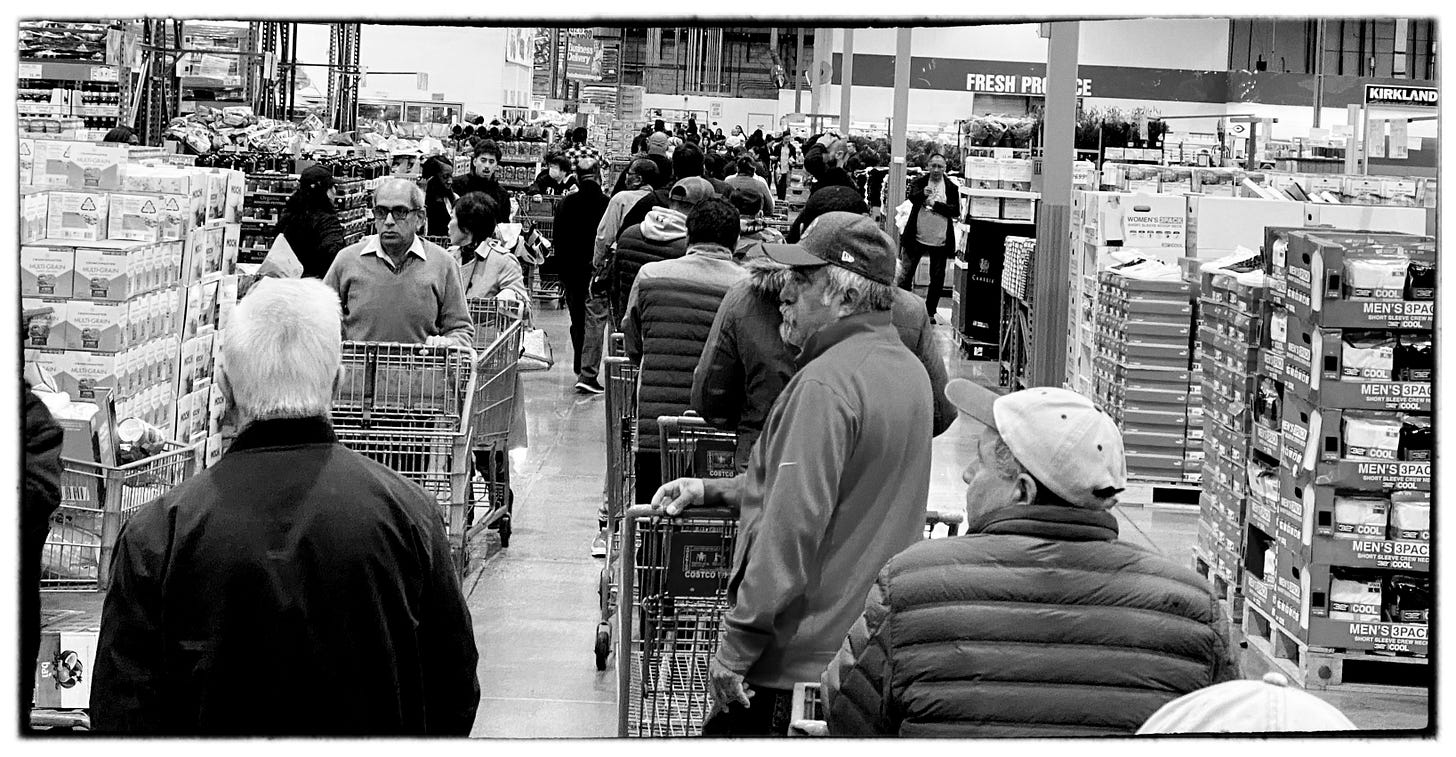 It was worse at the huge Costco in Lawndale, California. I was told that people were camped out, as early as 5 a.m., to be first in the store by opening bell at 10 a.m.
By the time I arrived, around 9:50, the line extended nearly three blocks long, I took my spot, and got it around 10:10. By then, the paper goods were gone, announced clerks upon entrance, but water was plentiful.
Folks were told to get on another line for the water. I got on it for awhile, then gave up. I met two women who said they scored their four cases, after waiting an hour for them. Boy were they happy.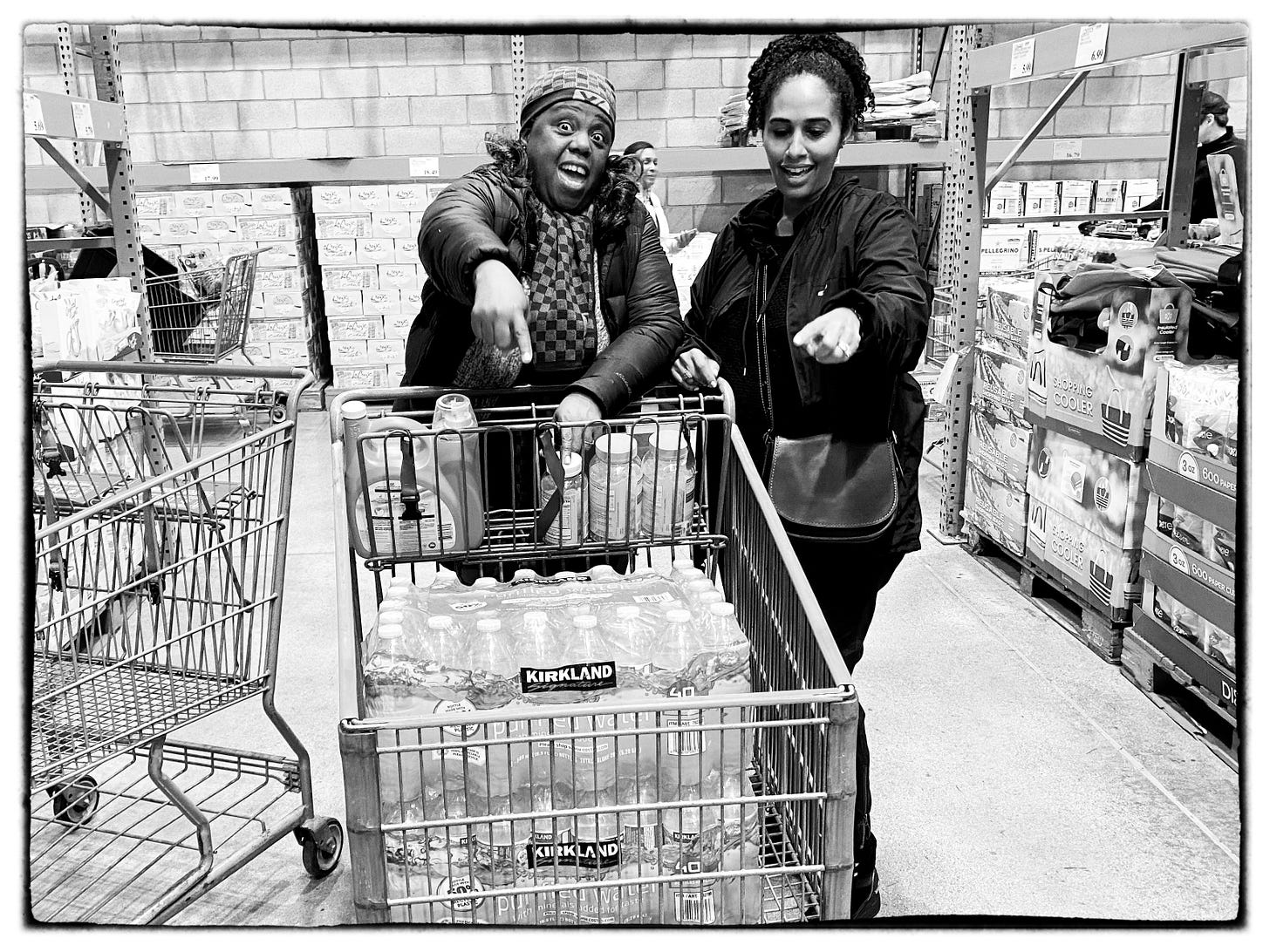 They had such a good time, they planned on returning the next day. This time at 5 a.m. With lawn chairs.
Have fun!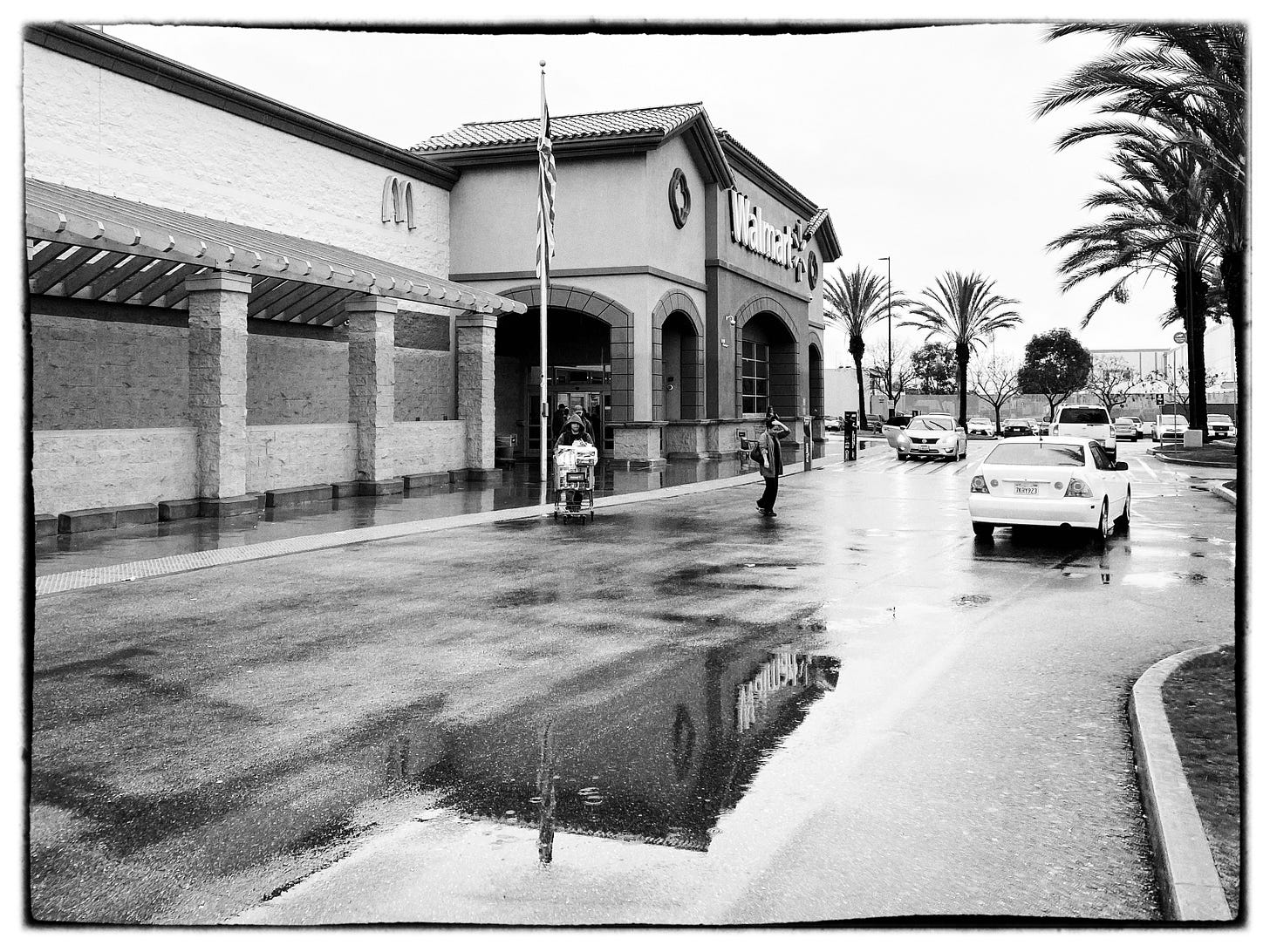 Tweet of the week
Manhattan Beach always looks cooler with clouds.
The Big Island Finale
I posted the last of the Big Island Photowalk videos today, ending the tour that began in the east with lush Hilo and ending in dry, dreamy Kona.
Since we're not traveling right now and everything is moving to online video as we practice social distancing, may I interest you in a few minutes on the Big Island, checking out the coffee farms, remote beaches and the "City of Refuge?"
Virtual travel, right?
Aloha and Mahalo.
And ICYMI:
4/4 Flickr Worldwide Photowalk
This week Apple's WWDC, E3, the NAB show, the Seattle Symphony, Broadway shows and so many other events got canceled, per the coronavirus. Meanwhile, I'm leading two analog Photowalks on 4/4 but who knows with everything going on whether the show goes on, right?
I hope so.
Name that TV Theme
One of my most popular features of my Twitter feed is when I ask folks to name that TV theme. Who knows this one? Raise your hands please.
Thanks as always for reading, watching, listening. Don't forget to share, and let me know what you think of today's edition.
In the meantime: