Discover more from Jefferson Graham's PhotowalksTV newsletter
Jefferson Graham's photo meets tech updates, Photowalk travel photography and videos and an occasional guitar tune.
Over 2,000 subscribers
The Big Island of Hawaii
So large, could fit Maui, Kauai, Oahu and then some
The Hawaiian islands: lush landscapes, incredible string based music, pineapples that grow on trees, morning sunrises over the water, dramatic coastlines and fantastic weather. A photographer's paradise.
Actually, anyone's paradise.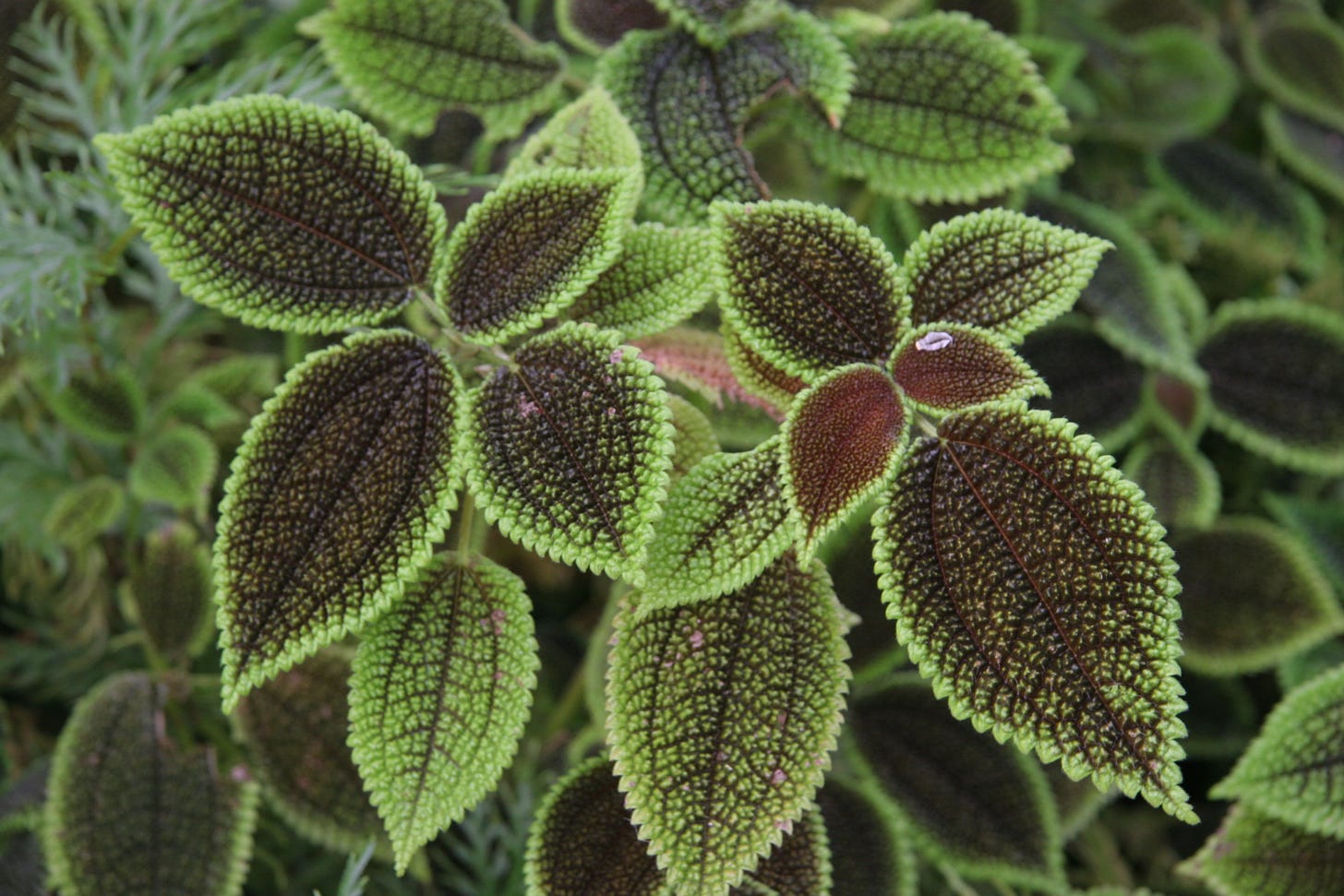 Today's Photowalk: to the Big Island of Hawaii, or the island of Hawaii, as it's actually called. The video is a three-parter, starting in Hilo Town, the wet side of the island, which actually gets more rainfall than anywhere else in the United States, even more than Seattle.
Good news, however: most of it is during the evening, when you're sleeping. And it's the rainfall that produces those amazing lush rainforests.
This Photowalk, part 1 from the Big Island, begins at Rainbow Falls, which is just a few blocks from downtown Hilo, continues to more falls, some amazing caves, and then right back into downtown, to visit my favorite library anywhere. (Sorry, 42nd Street.) It's an open-air setting, even in a rainforest, and somehow people don't get wet.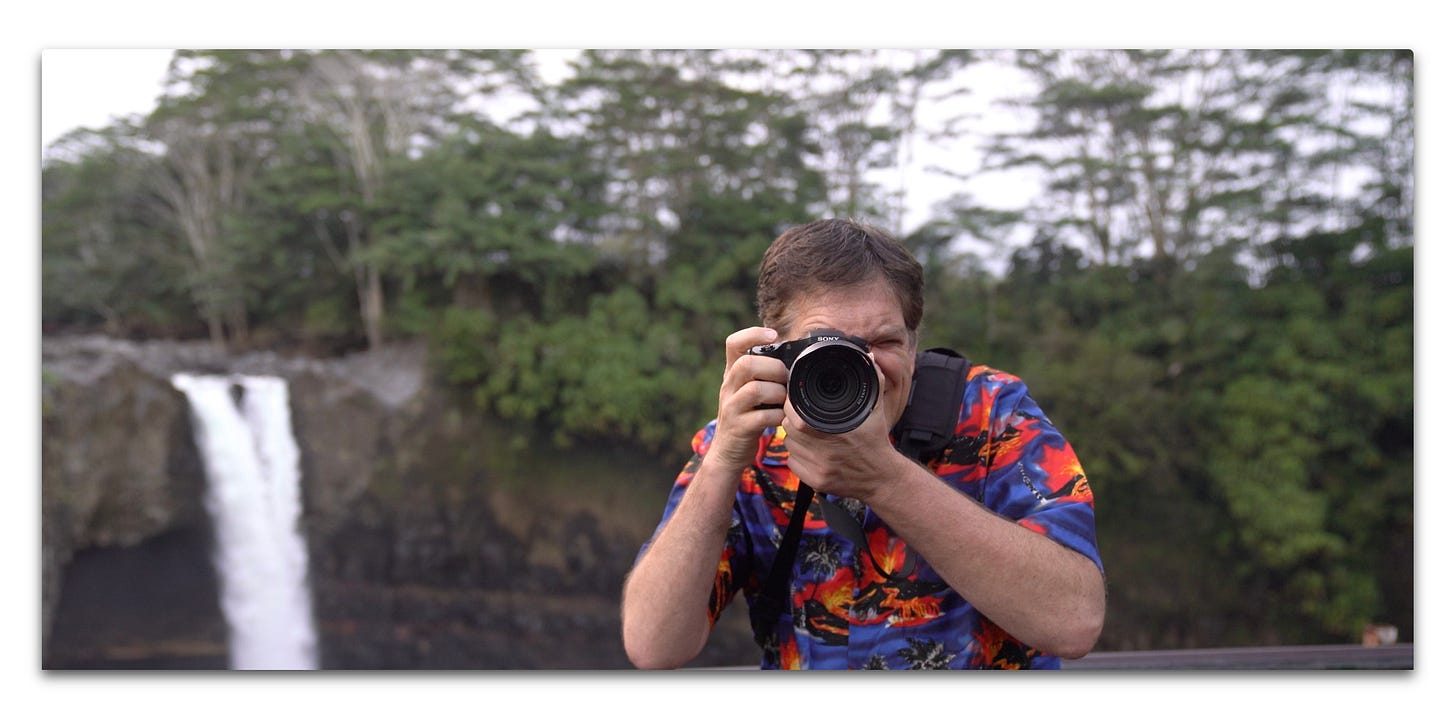 The jewel of the downtown are the old buildings, which project a 1950s vibe. (Did they have shave ice and CBD shops back when Ike was president?) The other main attraction is a mega farmers market which attracts some 200 vendors with all sorts of exotic fruits and vegetables.
Speaking of food, the eatery find is right behind the market and it's called Paul's Place Cafe. Everything's cooked to order, right in front of you, by Paul himself, if you can get in. There are only 3 tables in the restaurant—that's right, 3, and you need a reservation/.
It's a little crazy, a little eccentric, but it's a must stop.
I'll have more on Paul and a complete video about the cafe in the coming weeks, so stay tuned.
A quick primer on your islands:
—Oahu: the most cosmopolitan and congested, in Honolulu, home to the famed Diamond Head surf area and mega-resorts. The other side of the island, the North Shore, particularly, is more remote, though it too gets crowds, and some of the biggest winter waves anywhere.
—Maui: romantic beaches set against an island that wasn't that crowded 30 years ago. Now it too is congested with resorts and golf courses.
—Kauai: The "Garden Island," like the Big Island, gets its share of rain, and thus produces awesome greenery. Way more expensive to visit than the Big Island.
—Hawaii: Best known for that volcano that spit out all that lava in 2018. Hawaii is a growing island, thanks to the lava, but Kilauea has been quiet since `18. The east side is down to earth, the way it used to be, we can assume, with no Marriott, Sheraton or Hilton sightings. Kona, on the other side, gets warmer weather, and the big resorts. It's also the home to Kona coffee, which is beloved in some circles.
I'll be back next week with the second part of this installment, as we explore the 4-mile scenic drive, which provides the best view of lush rainforest on the island, and the other, bigger waterfall, Akaka.
Tweet of the week
I know you're all itching to hear me play another classic TV theme song on the guitar, right? Name the song, and let me know what I'm playing for next week. You select it, and if I don't know it, I'll learn it.
ICYMI: Jeff and mom in Redondo Beach
If you didn't catch last week's Photowalk in Redondo Beach, my mom has a message for you. Drop what you're doing right now, and click play. For her, not me, OK? And then subscribe to her Knitting Tips by Judy channel too.
Until next week, thanks again for spending part of your weekend with me!
Please click the HEART tab to like, or reply and let me know in an e-mail. Please share, tell your friends to subscribe and keep those song requests coming!
Jeff