Discover more from Jefferson Graham's PhotowalksTV newsletter
Jefferson Graham's photo meets tech updates, Photowalk travel photography and videos and an occasional guitar tune.
Over 2,000 subscribers
The last sunset and first one too
Photowalk: goodbye 2019, hello 2020
Hello again, and another happy new year!
One of the joys of living in the Los Angeles area is our winters, which produce the clearest skies and most colorful sunsets of the year. We actually get weather in the winter, with cooler temps and rainclouds. It Makes for dramatic photos.
So after night after night of recent killer sunsets, I was intrigued to head down to the sands of Manhattan Beach and Photowalk the final one of the year, the last sunset of the decade on 12/31/19 between 4:30 and 5:30 p.m.
In the above video, you can see the action for yourself. It was one of those magical nights that brought out hundreds of people to witness history. Be sure to catch the cool timelapse of day turning to night from Manhattan Beach at 01:45.
Directly below, a sunset and post sunset shot from 12/31/19. What do you think? (I love seeing the Manhattan Beach Pier Roundhouse lit up with holiday lights. They make such cool water reflections.)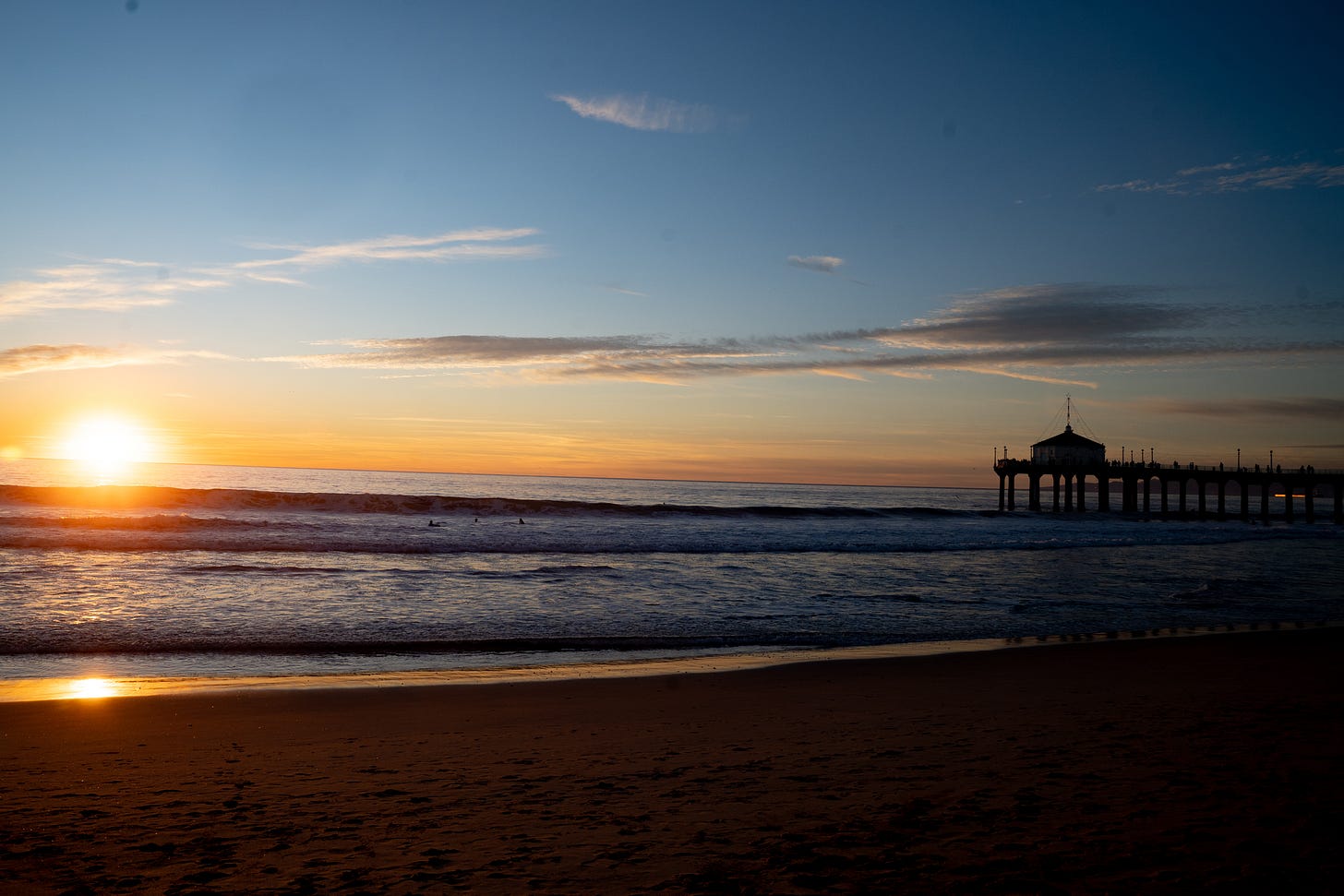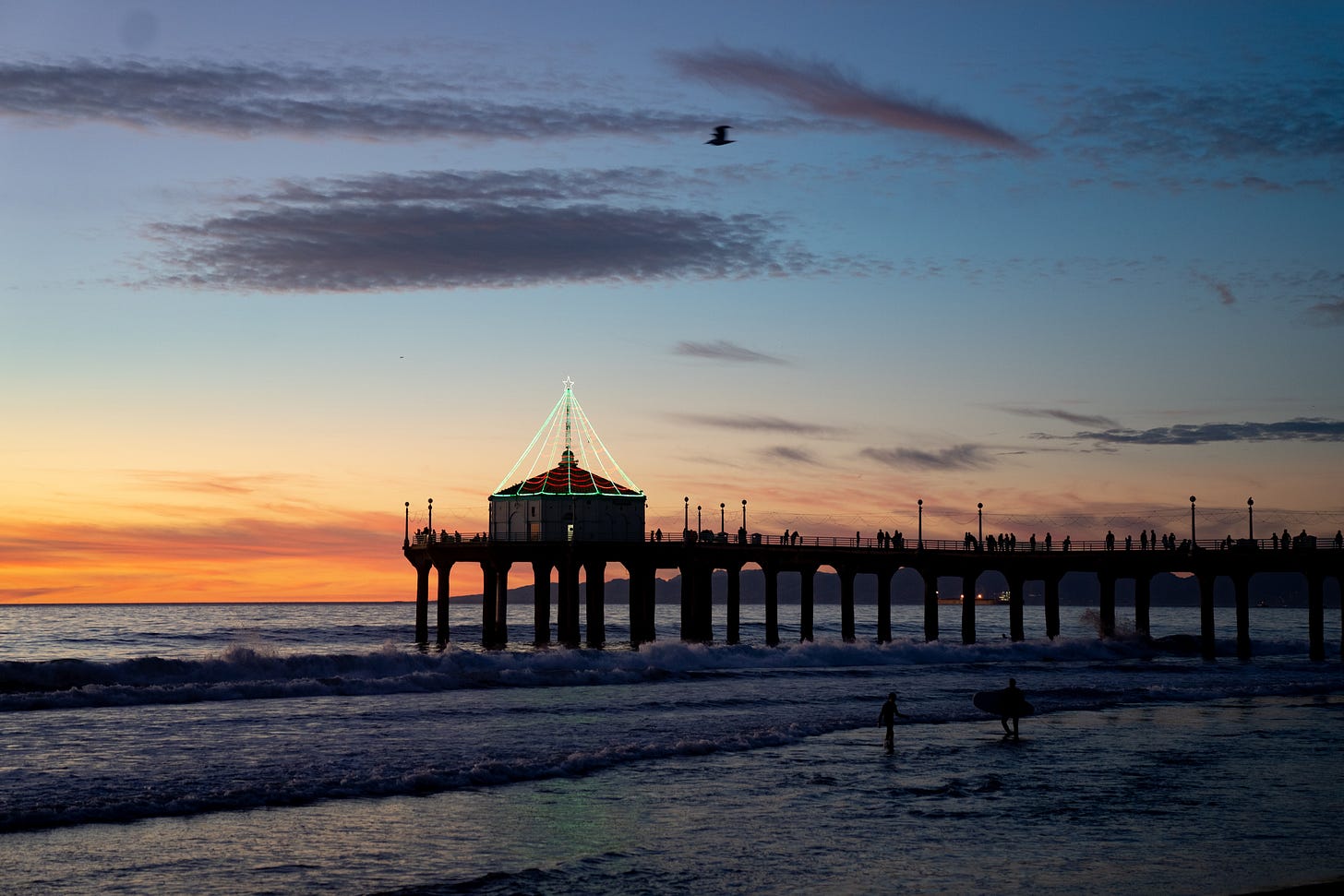 My favorite winter 2019 sunset was actually from mid-December, the shot that's hanging on my friend Julie's wall at work.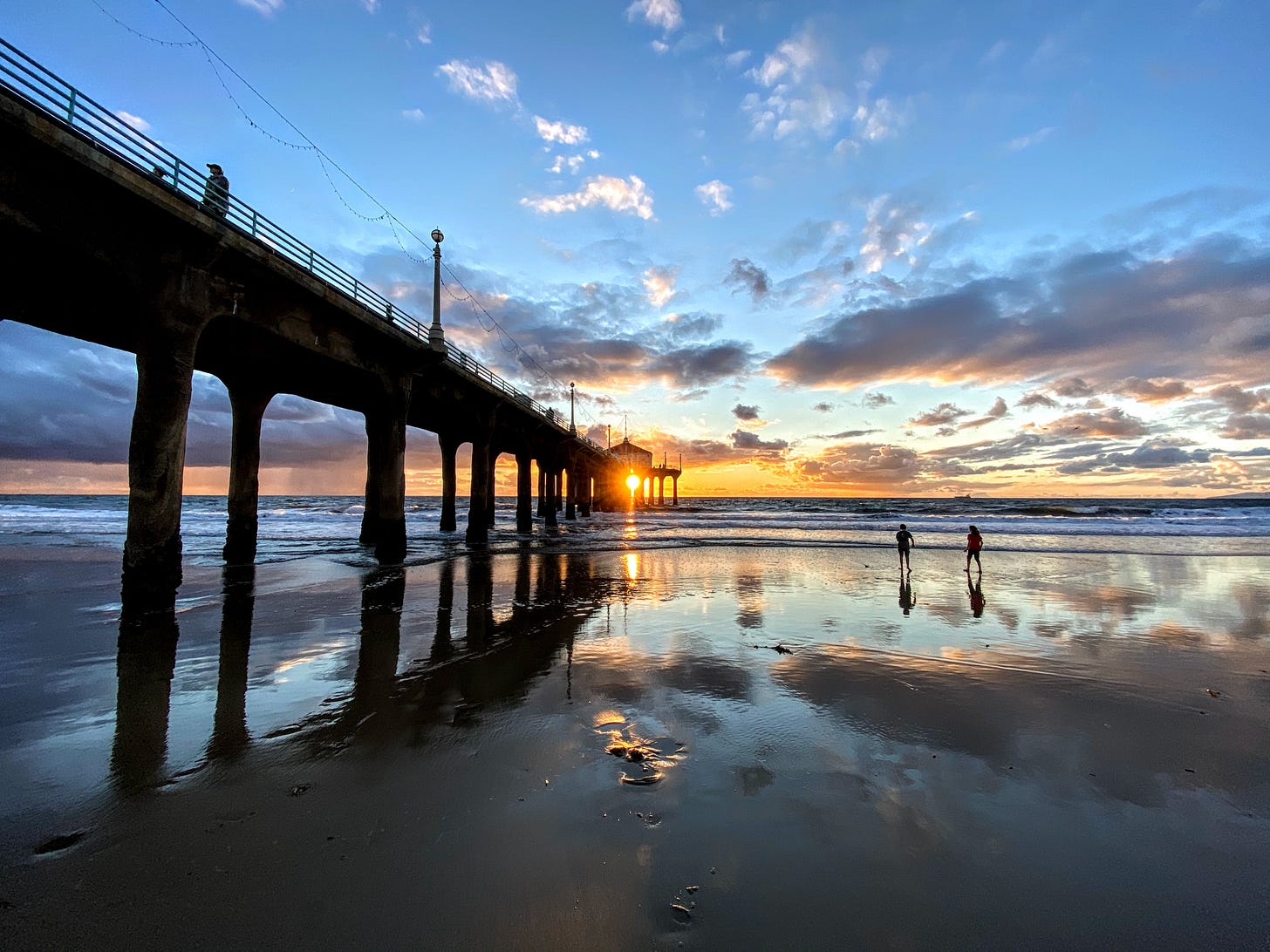 Meanwhile, what of 1/1/2020? For this afternoon, we were in Redondo Beach, and happened to catch an award-winner, that came in and out within about ten minutes. Sorry 12/31/19, but 1/1/2020 topped it, hands down.
It started just standard, big yellow sun dropping into the water, and then, the clouds took on super-natural colors that engulfed the sky.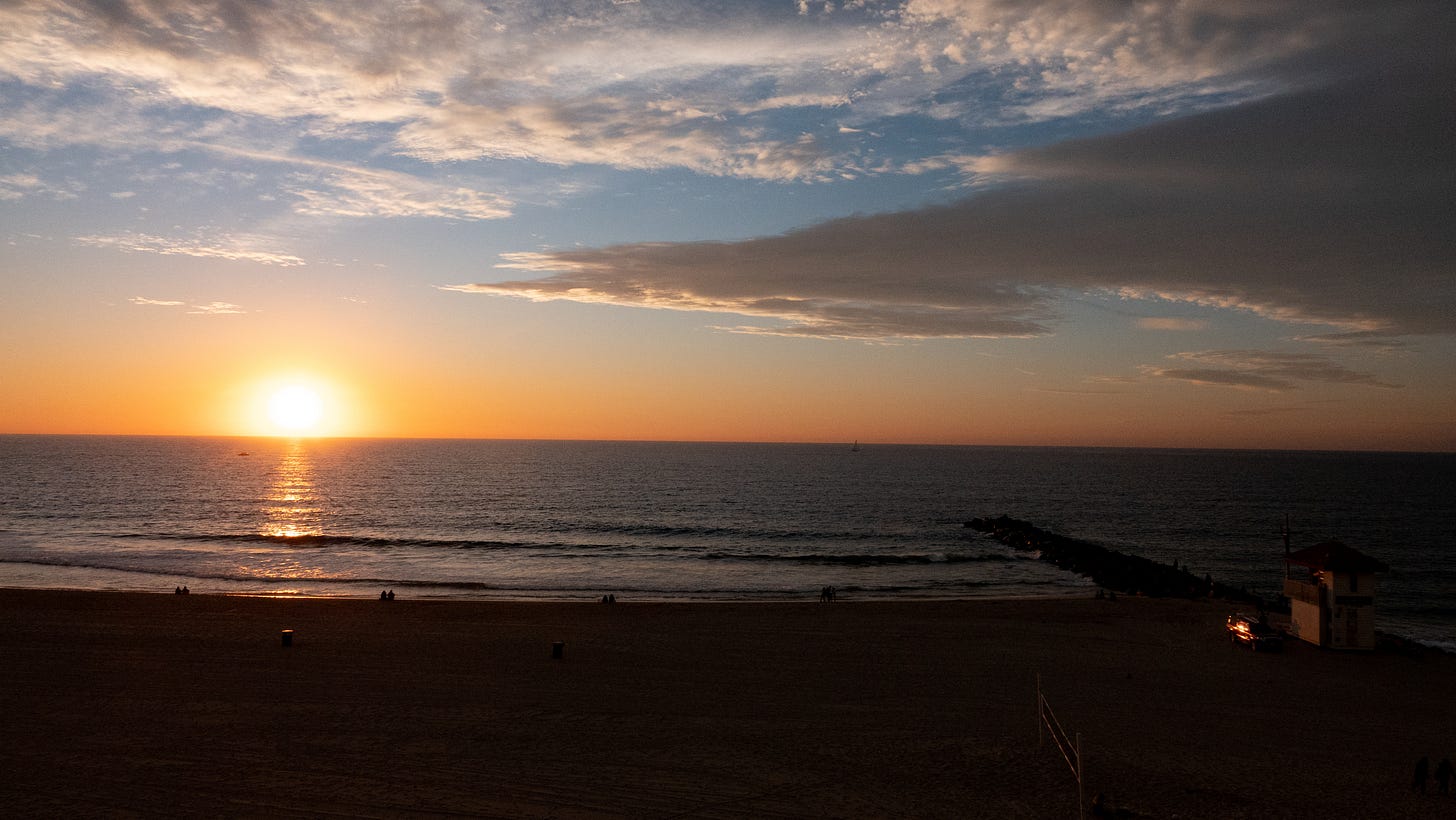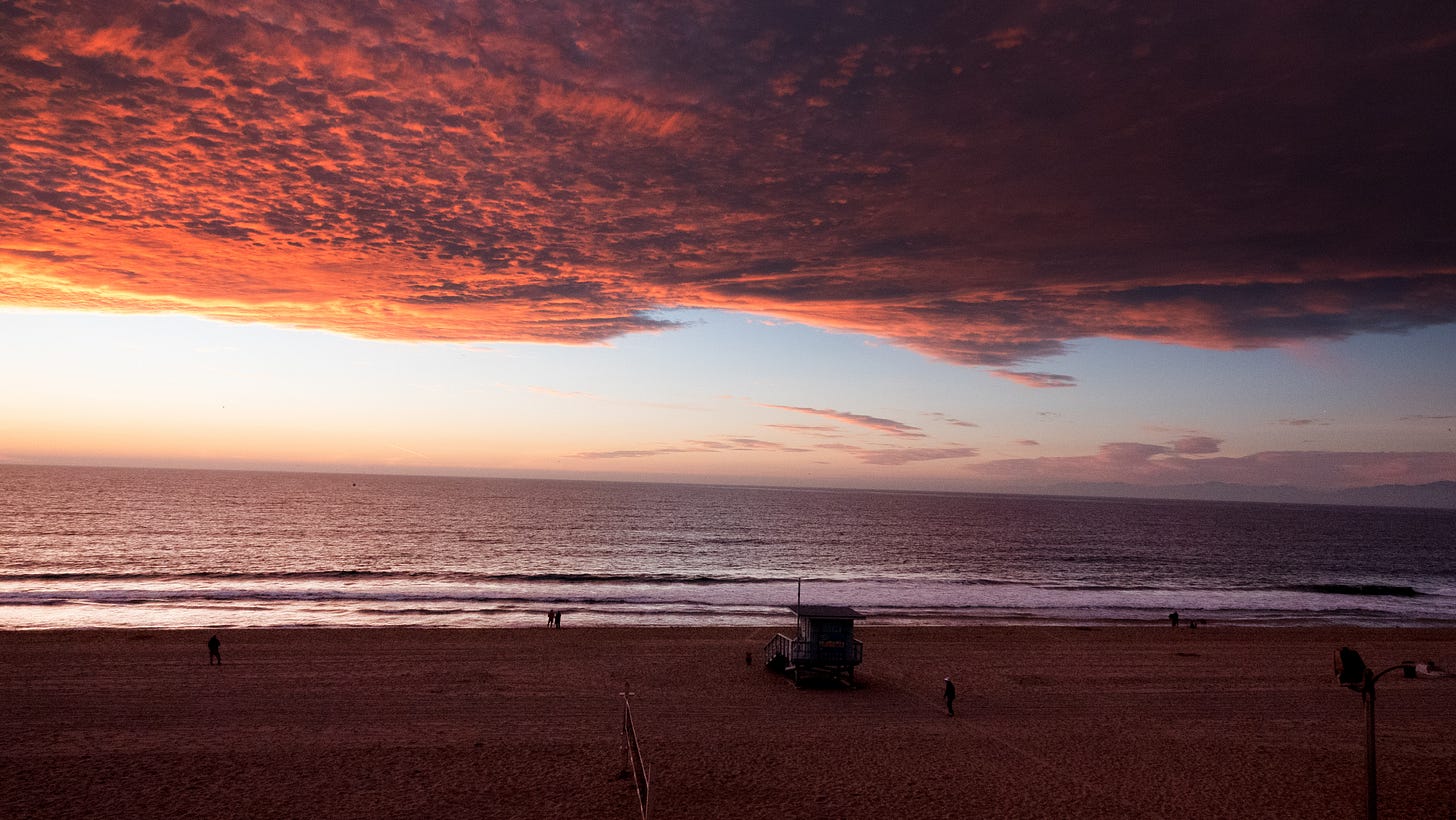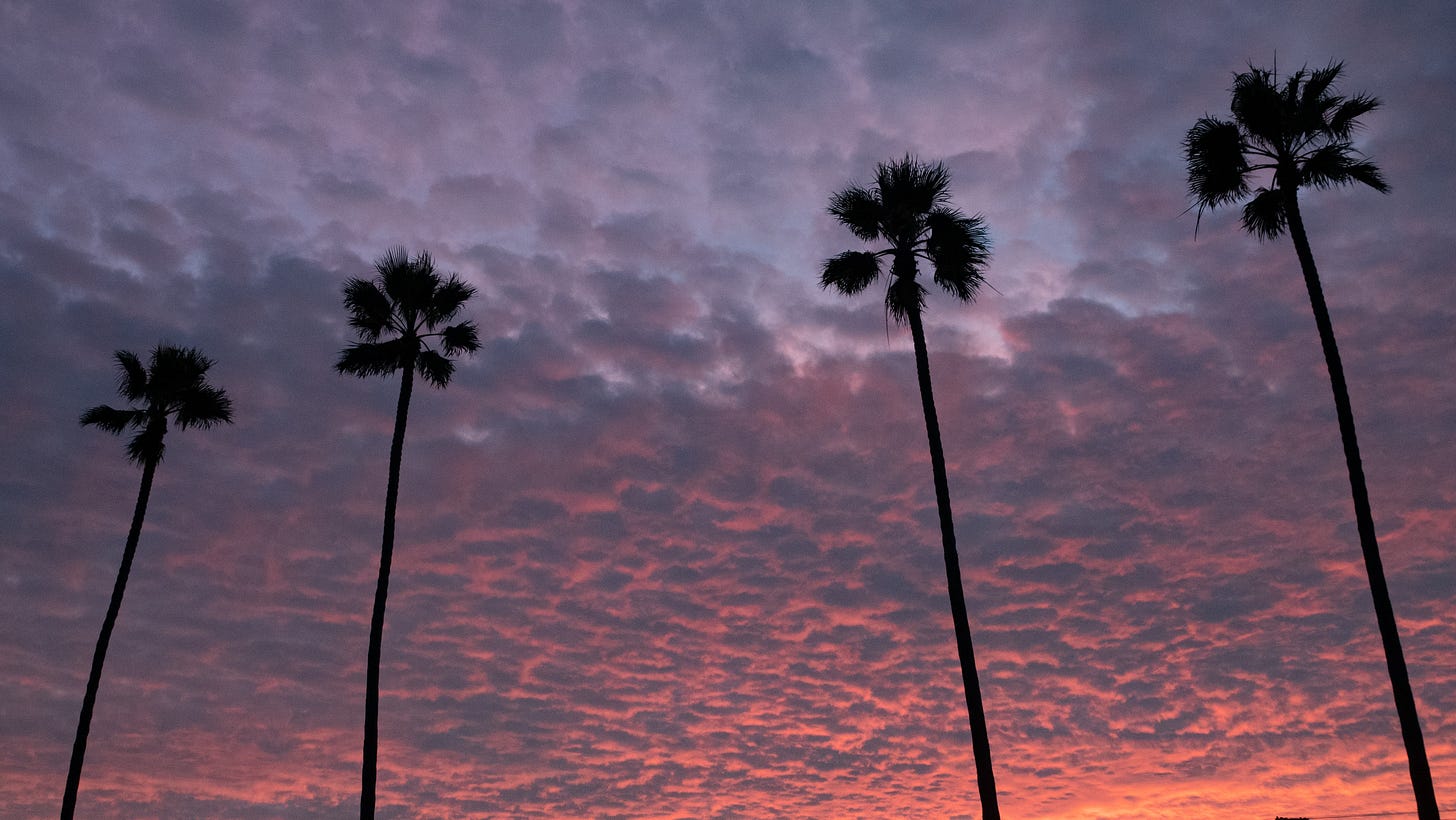 Tweet of the week
I'm still plugging my "Friends" edition of the best of 2019 Photowalks videos.
Nice highlight reel below. Thanks again to Josh, Steve, Jan, et. all for Photowalking with me in 2019! If you haven't caught the video yet, please do me a favor and check it out.
I can't wait to catch the sunset tonight. How about you? In the South Bay area of Los Angeles, it's scheduled for 4:56 p.m. See you there?
Thanks again for reading the newsletter. Don't forget to tell all your friends to subscribe!
See you on the next Photowalk
Jeff