Discover more from Jefferson Graham's PhotowalksTV newsletter
Jefferson Graham's photo meets tech updates, Photowalk travel photography and videos and an occasional guitar tune.
Over 2,000 subscribers
The "Sunken City" of San Pedro
A 1929 landslide becomes an internet sensation
For years, the "No trespassing" signs and gates kept people away.
But in recent times, the forbidden nature of the huge, explorable city that fell to the ground just became too irresistible for the masses.
San Pedro's "Sunken City," was discovered. There's now multiple Facebook fan pages, nearly 50,000 "Sunken City" hashtags on Instagram, and even a Yelp review page.
So naturally, when I was in the South Bay city of San Pedro recently, shooting another #Photowalk episode in Point Fermin Park, and the gate just happened to be wide open, well…you'd go in too, right?
My friend Ginni McNeely, known on Instagram as Ginnigabu, joined me, as we checked out the crumbling cliffs, the forgotten Red Car tracks, the painted trees and rocks. (A couple picnicked atop one as we were busy photographing.)
Local fire department staff were doing search and rescue fire drills down there, so the public were fine to visit.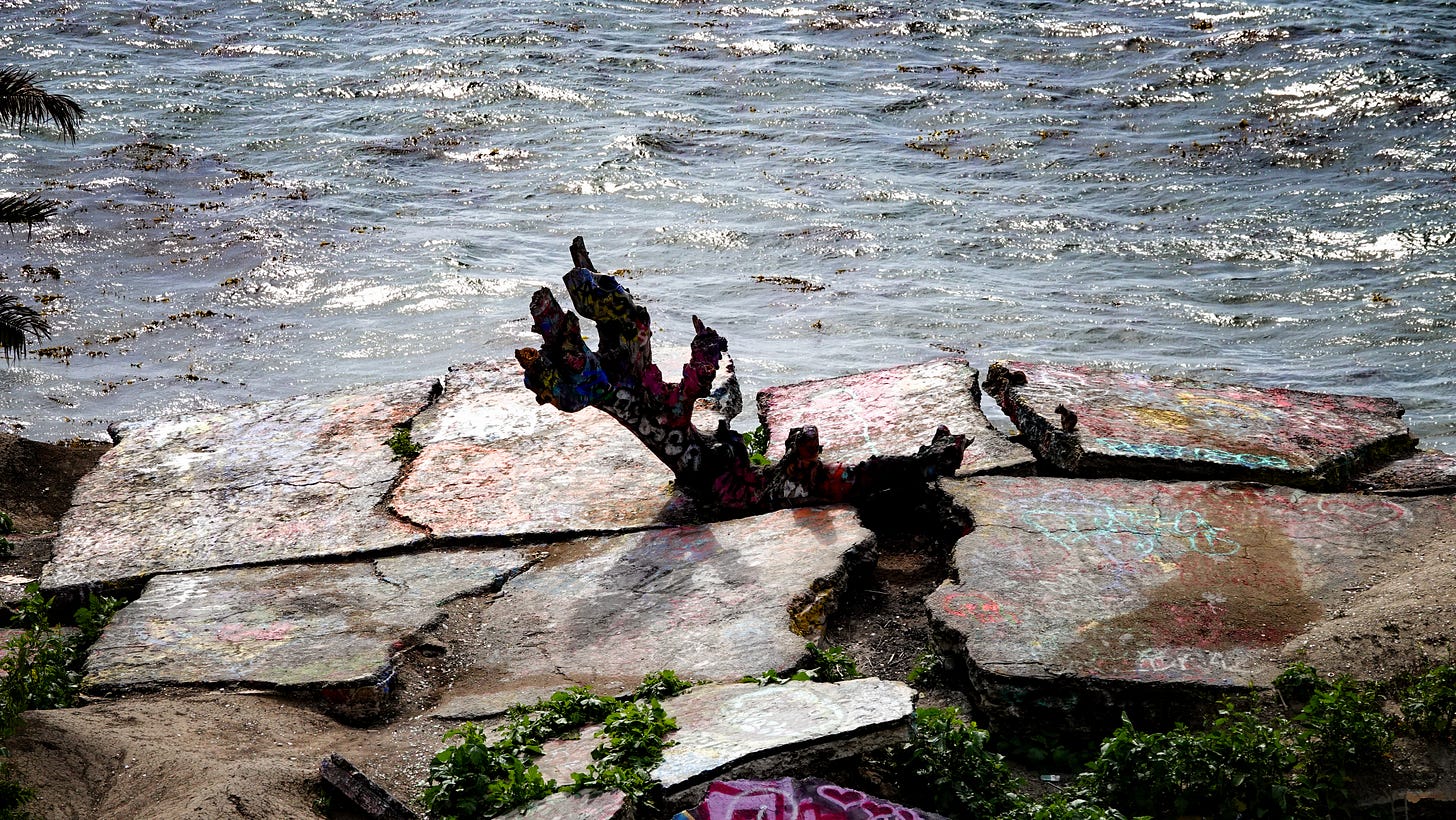 Beyond the overall coolness of seeing painted trees and broken rocks, the "Sunken City" just happens to have an amazing view of the Pacific Ocean, with Santa Catalina Island directly across.
Do know that local police have been known to give tickets for visiting the area, while at the same time, local officials are talking about ways to deal with the crowds and just open the doors legally.
BTW, here's a great article from the Daily Breeze, our local South Bay newspaper, about the history of the plunging hillside.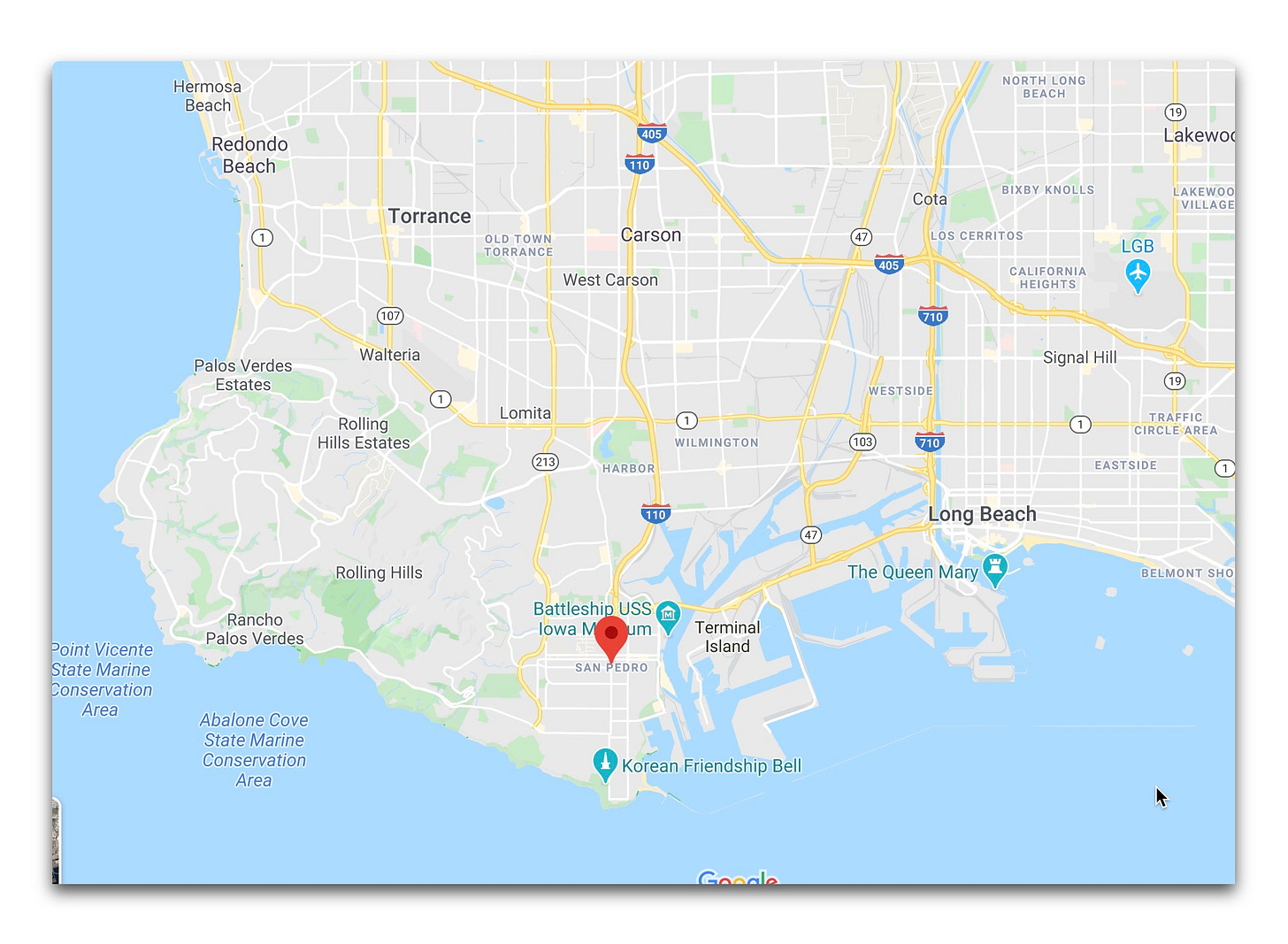 For those who don't know, San Pedro is at bottom of the Palos Verdes peninsula, on the other side of Long Beach, and the tail end of the Pasadena 110 freeway. It's home to the Port of Los Angeles and probably best known as the boarding facility for most L.A. cruise ships.
San Pedro has a mix of urban grittiness, thanks to the dock workers, and some of the most beautiful coastline in the world, which Ginni and I will be exploring on an upcoming #Photowalk through Point Fermin Park.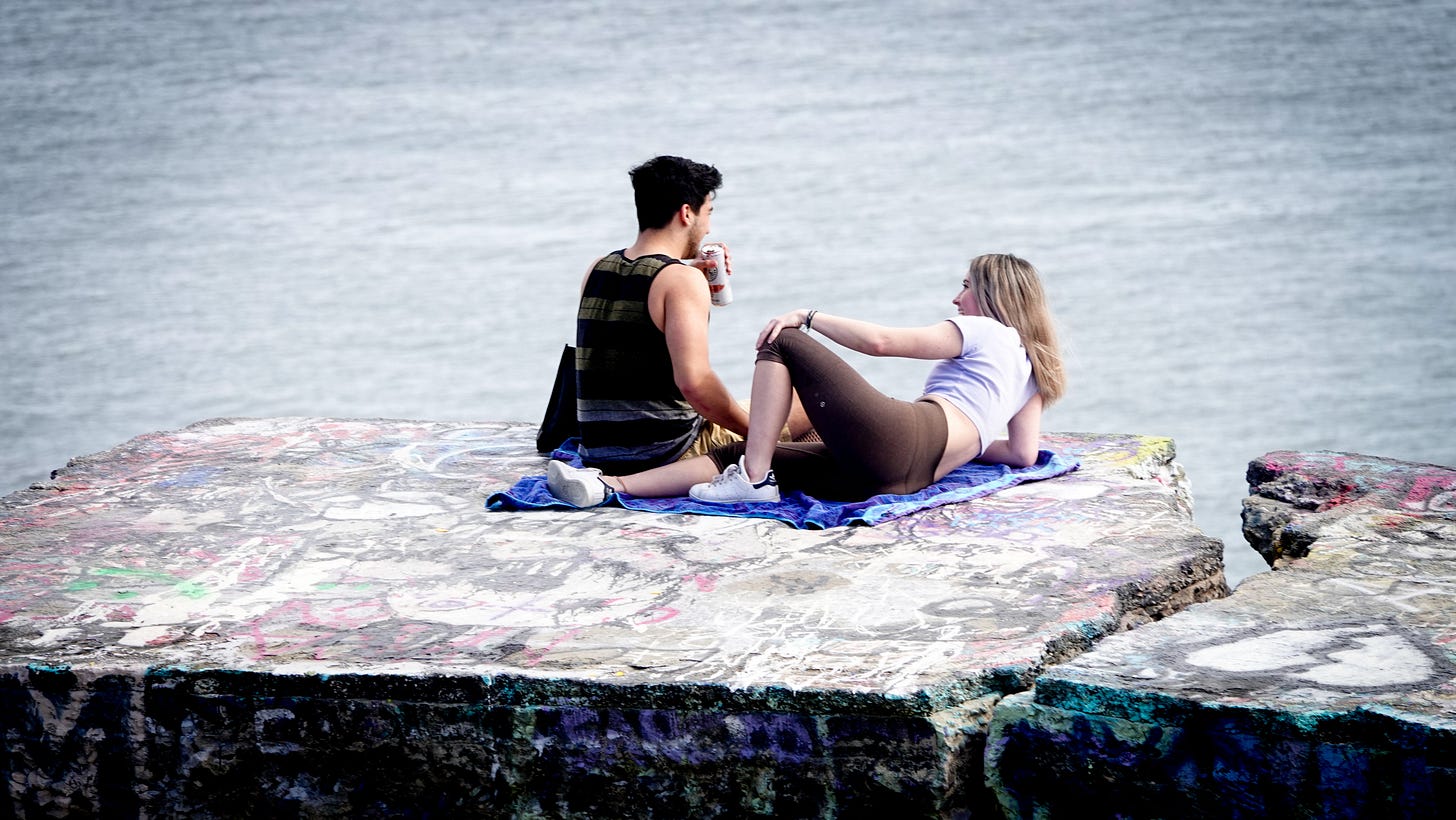 More:
You'll want to start with the #Photowalk video, above, of course.
Then check out my Sunken City gallery, with more photos.
And if you haven't seen it yet, I've got a cool new Flipboard #Photowalk magazine, right here: https://flipboard.com/@photowalks/photowalks-i4r7ll01y
The original visit to San Pedro, the third most viewed #Photowalk video since we started (after Pismo Beach and Morro Bay!.)
Gallery: https://www.jeffersongraham.net/Jefferson-Graham-Portfolio/Travel-Photography/SoCal-Beach-Cities/San-Pedro/
Tweet of the week
Here's looking at you kid. From the Redondo Beach Photowalk!
And finally…
As you all know, there's nothing I love more than a Grilled Cheese sandwich. Here `tis, from Walker's Cafe, the biker hangout that's directly across from the Sunken City No Trespassing sign.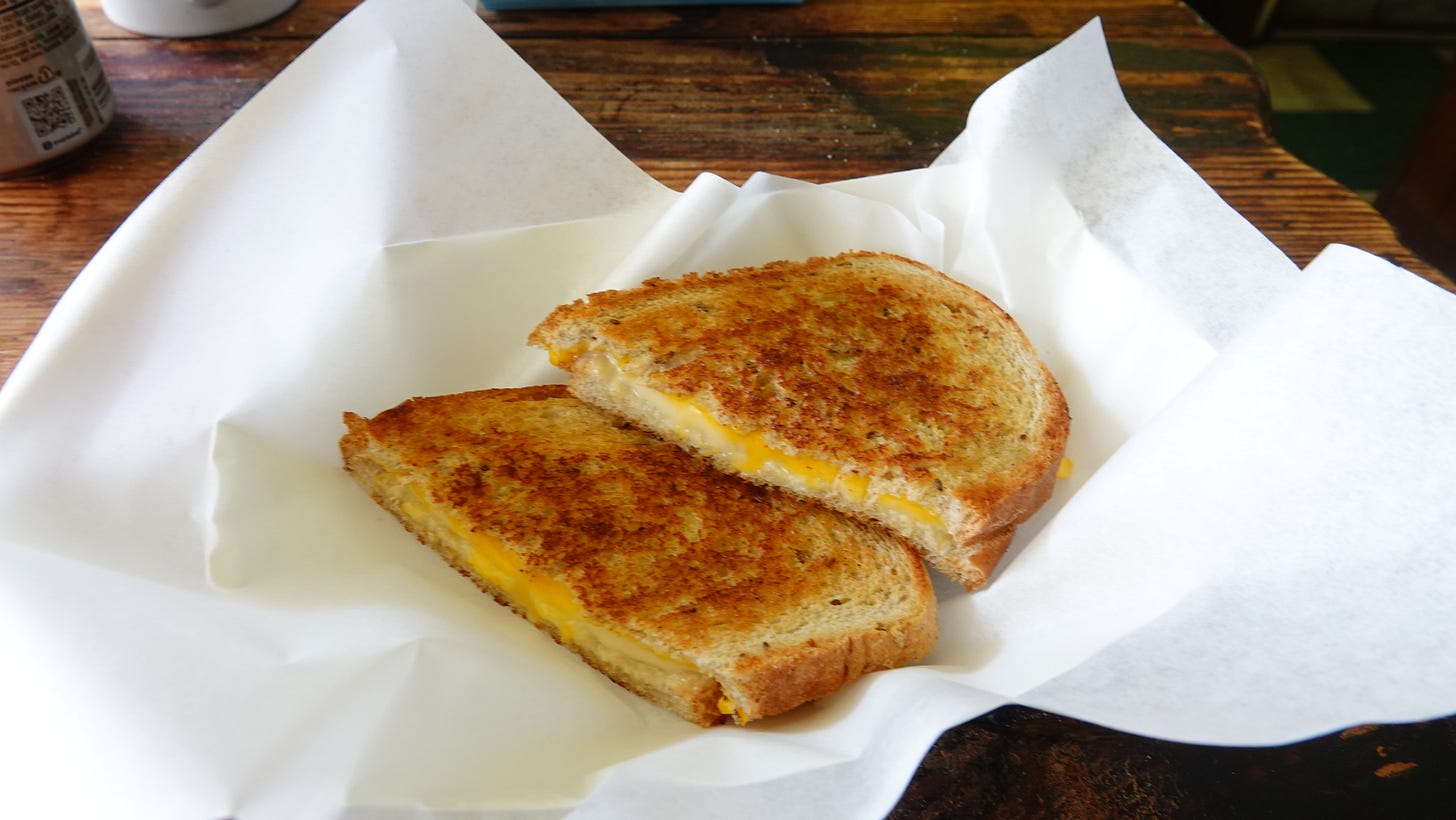 Thanks for watching, reading, listening. Let me know what you think of tonight's edition (trying something different) with a reply, or by clicking the HEART button. And as always, tell all your friends to subscribe!
Jeff