Discover more from Jefferson Graham's PhotowalksTV newsletter
Jefferson Graham's photo meets tech updates, Photowalk travel photography and videos and an occasional guitar tune.
Over 2,000 subscribers
Waking up early is worth it for color
A huge difference in just one hour
My friend Elaine thinks I'm crazy.
"Don't you ever sleep in?" she asks.
Others have posed similar questions and continued to question my sanity.
To them, I think the following pictures explain it all.
The colors that pop up pre-sunrise are magical, and all happen so fast. Who needs sleep when the world's great free light show is outside, just awaiting your eyes? (You can sleep when you're dead, right?)
Spurred on by my friend Chris MacAskill, I set out this morning to show the difference 15 minute increments can make. I surprised even myself by the results. Here's the moon, sky and Redondo Beach Pier in California, at 6:30, 6:45, 7 and 7:15 am. What do you think?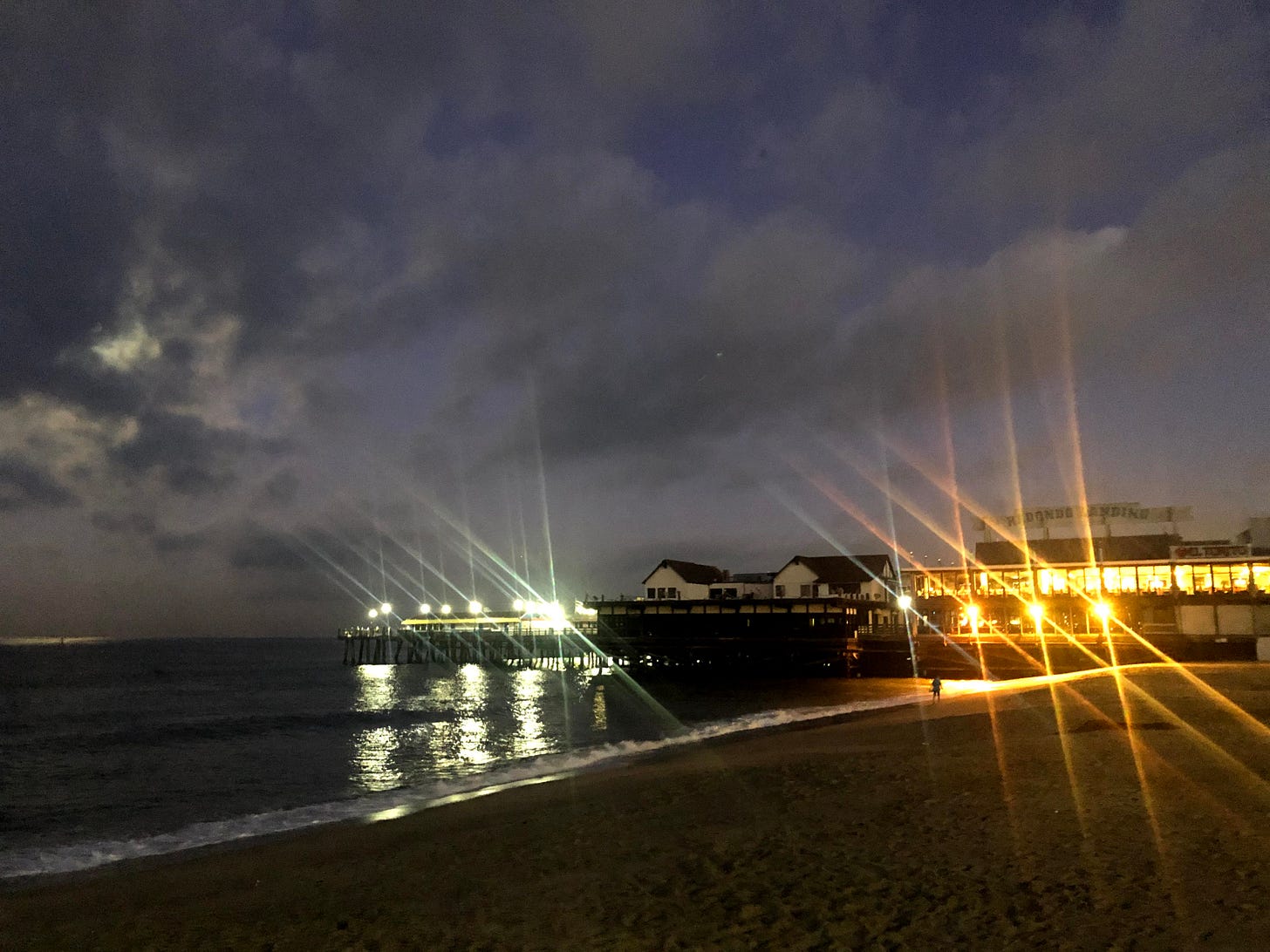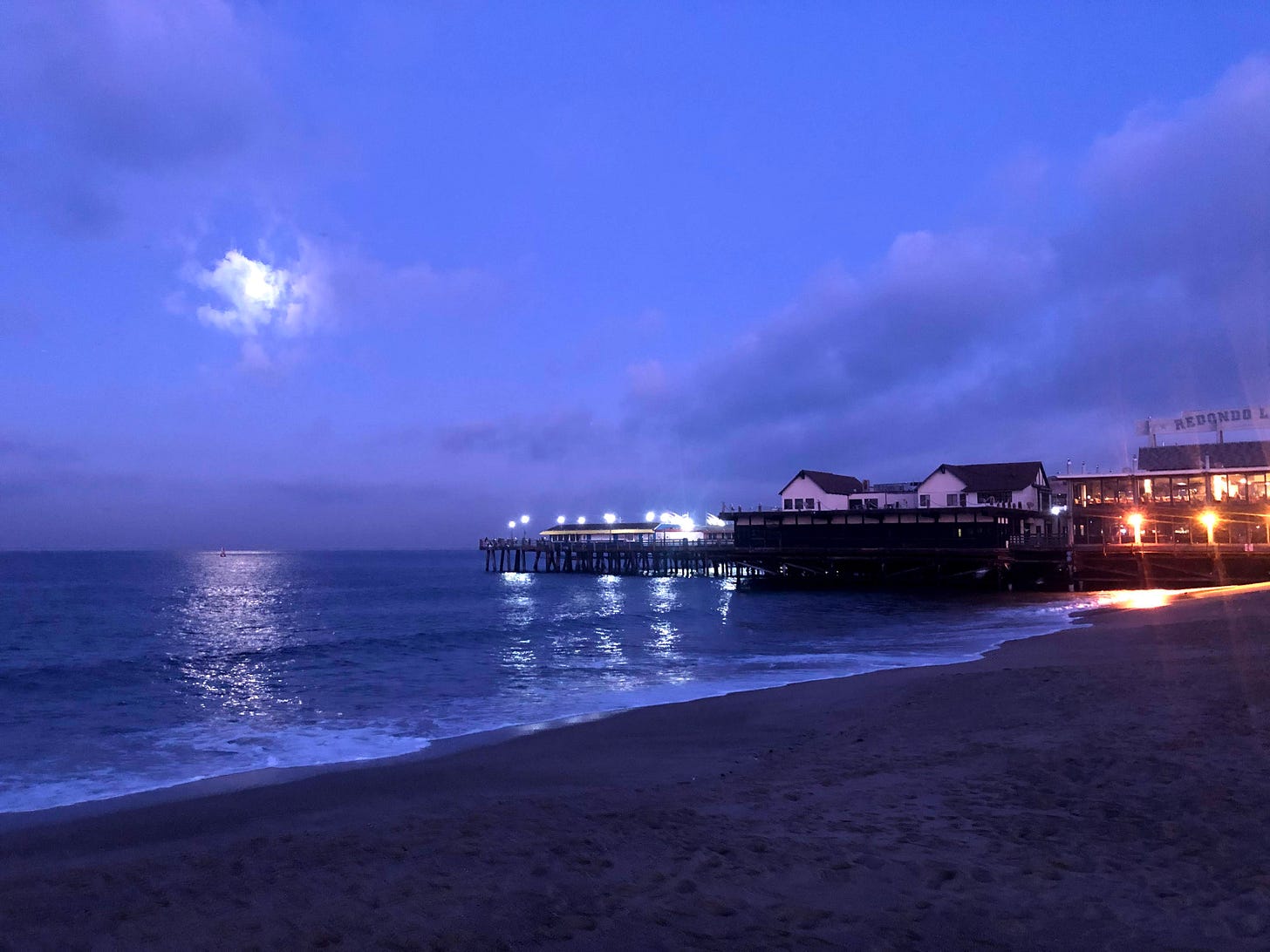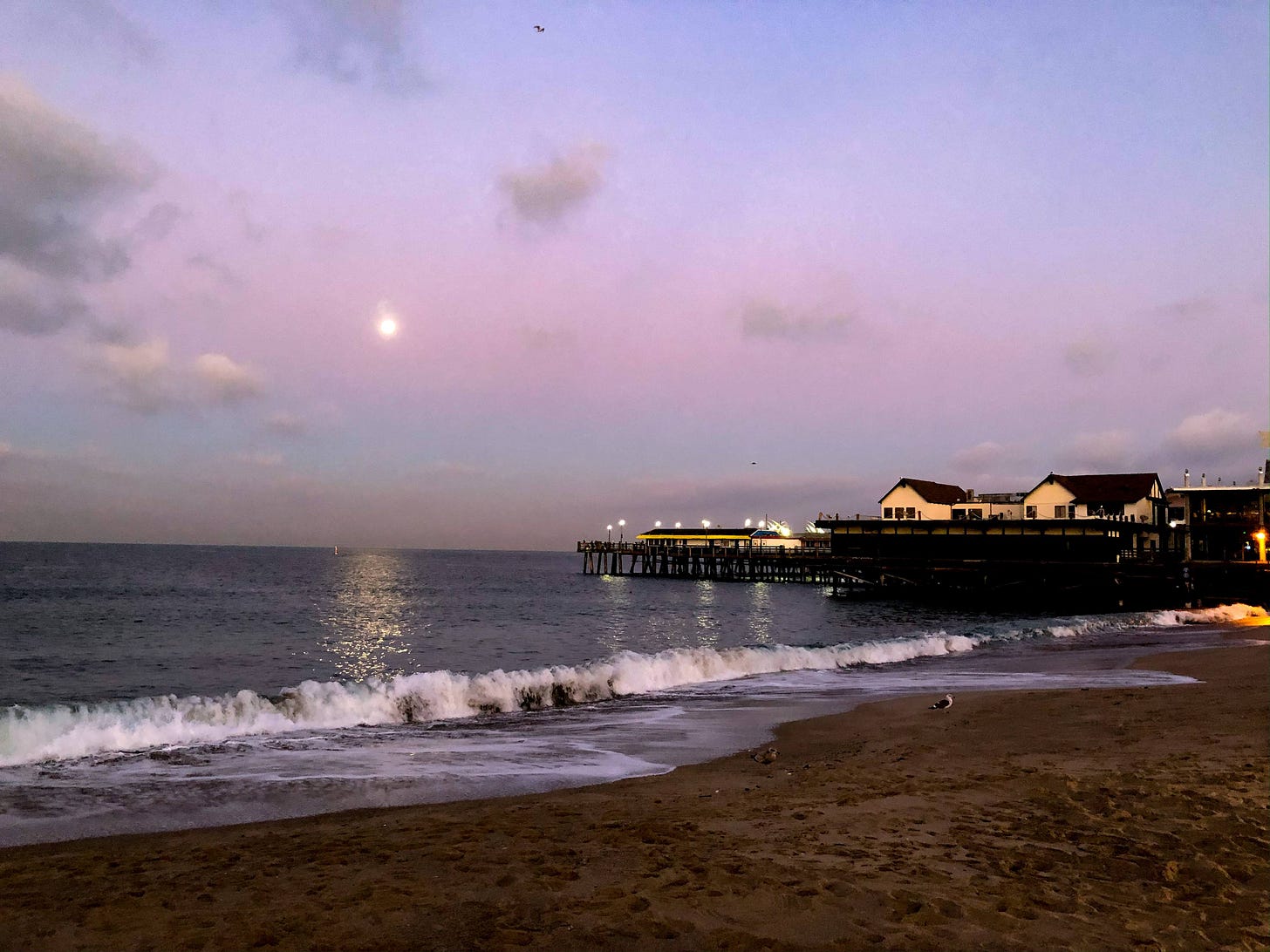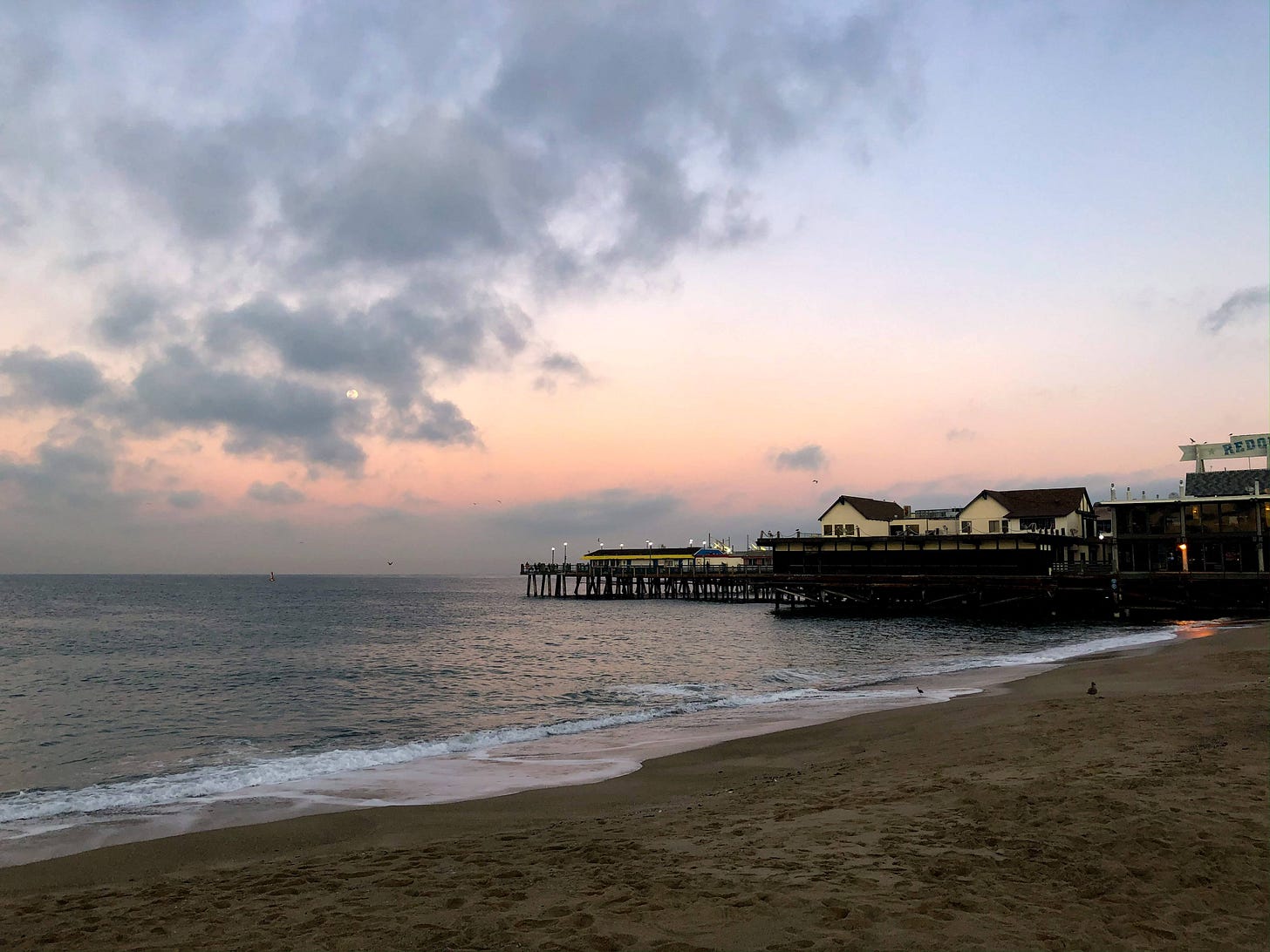 I shot a timelapse of this sequence which I will share soon when the Redondo Beach Photowalk video is edited and posted. Promo pitch: you not only see great colors appear from the sky, but also get to watch the moon fall over the Pier.
Meanwhile, what happened in Redondo wasn't an out of the ordinary happening. Look at Pasadena City Hall, 15 minutes apart, on a recent timelapse morning.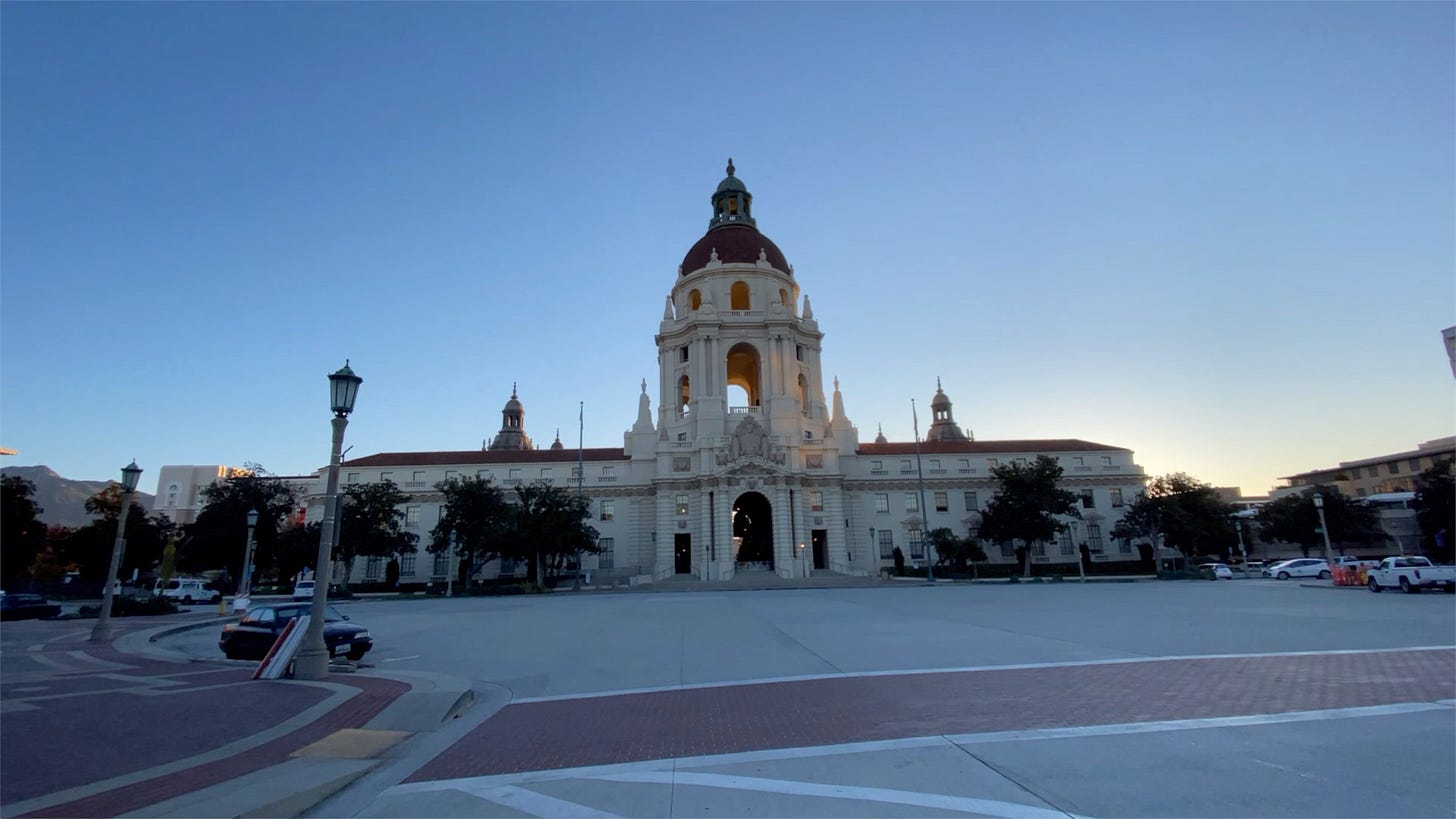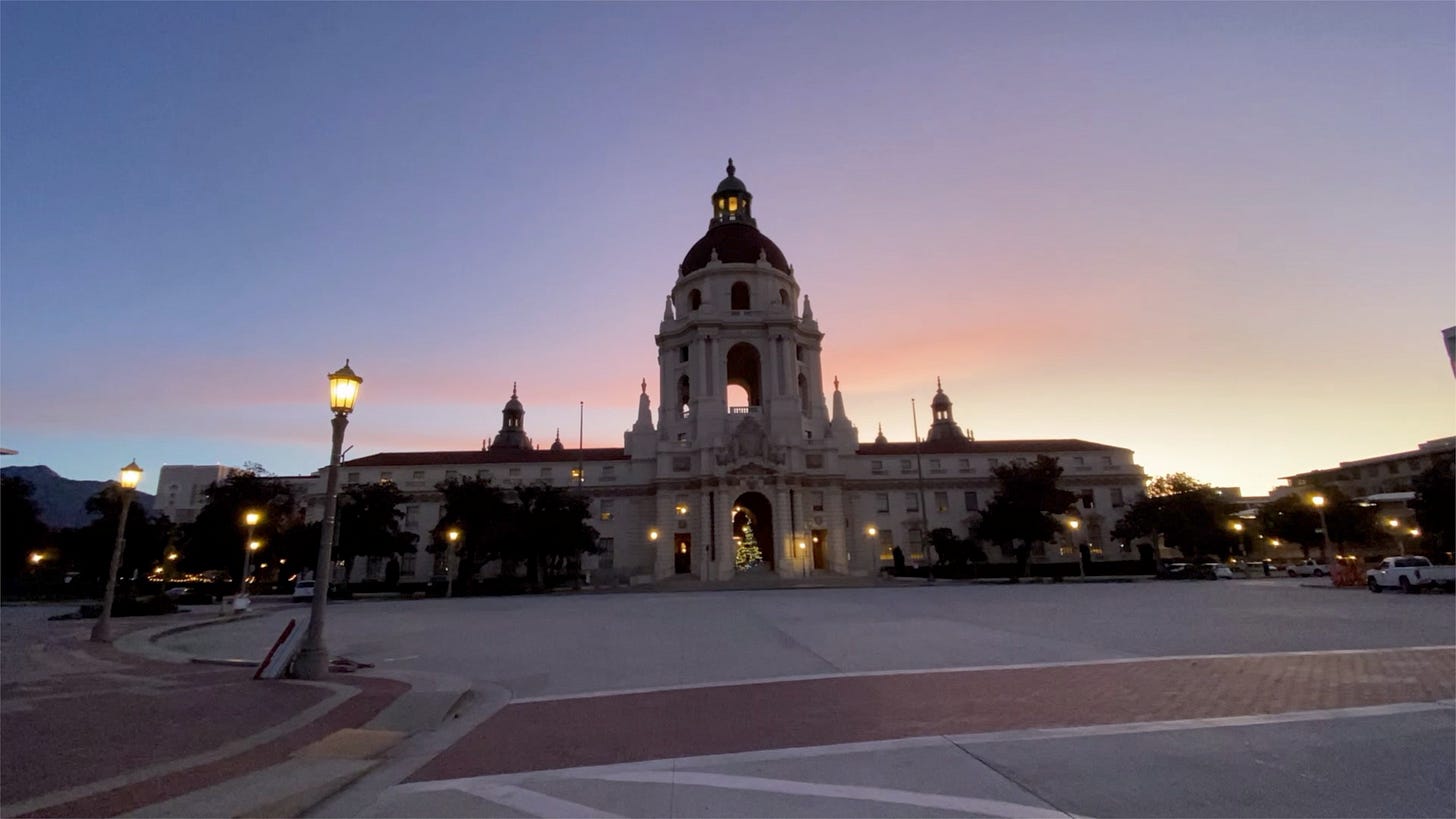 I invite you to watch colors in real time on our Pasadena timelapse video below.
And finally, look at the difference between 6:30 a.m. and 7:30 a.m. at the Manhattan Beach Pier.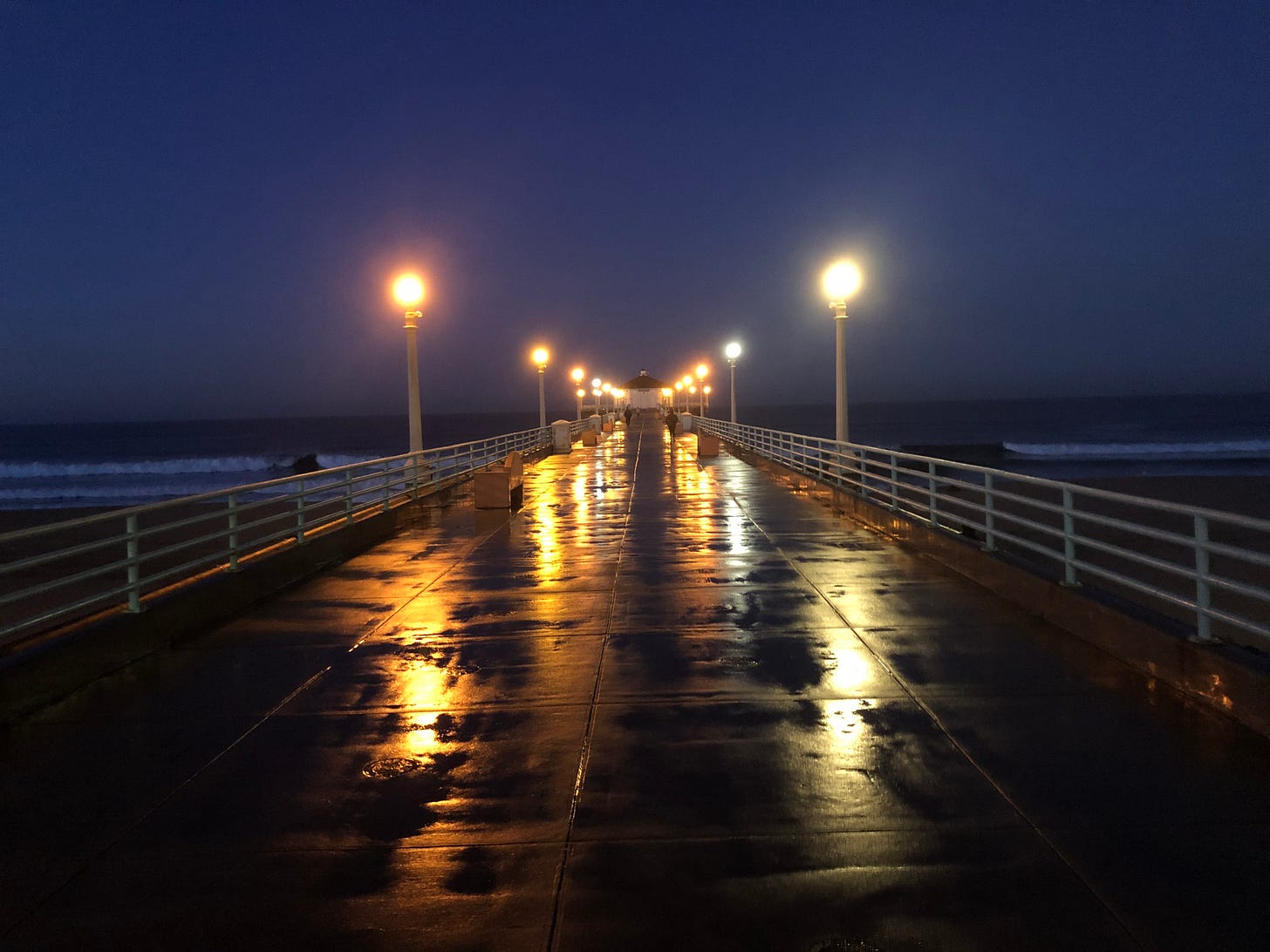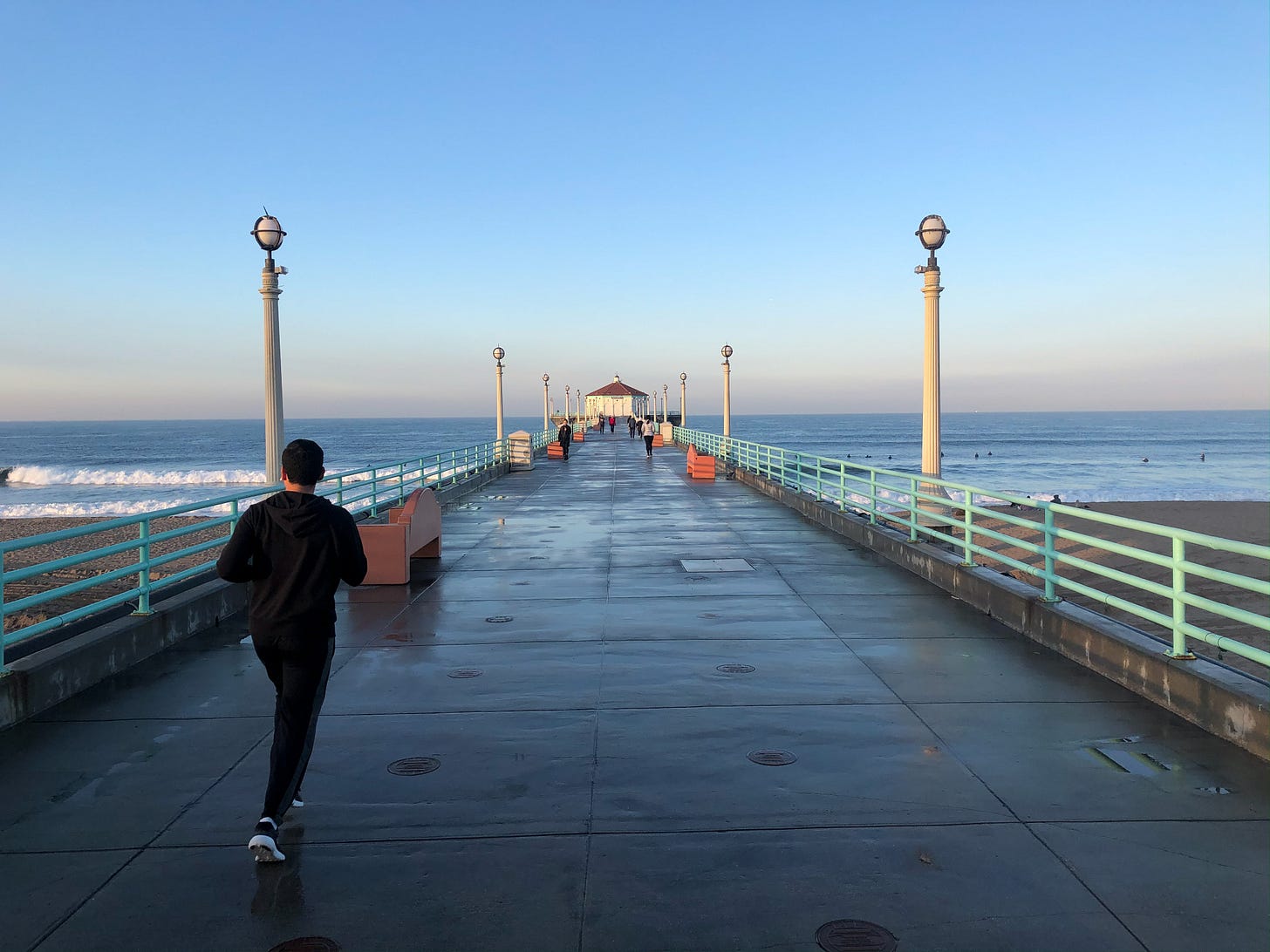 Believe it now? Who's up for waking up and getting out the door at the crack of dawn? Come join me!
Tweets of the week
I was a little getting out my Auld Lang Syne. Will you forgive me? Thanks Anthony Quintano for visiting and getting a less static shot than usual!
Gibson guitars has a new "Gibson TV" YouTube channel where notables show off their first Gibson guitar. I watched this week a wonderfully produced video with comedian Jeff Garlin showing his beautiful J-45 acoustic, but the video has one huge, mega problem. Garlin never plays a note. Or a chord.
Gibson, just letting you know, I've been a proud owner since the teen years, with my beloved ES-175, which pre-dates the wife, son, journalism career. And as everyone knows, I will gladly play it for you. Any time, any place!
Photowalking with Friends
Did you catch my guest post this week for Scott Kelby's blog? I wrote about my favorite subject: Photowalking with pals. https://scottkelby.com/guest-blog-photowalker-jefferson-graham/
And speaking of friends:
The Riverside Photowalk with Steve Brazill (thanks Scott Heath!) debuts Thursday, along with my appearance on Steve's Behind the Shot podcast, where we'll discuss one of my photos from the Riverside shoot.
And then next up: Redondo Beach with Judy Graham, who you all know, is my beloved mom. And to answer the expected question, no, she wasn't out with me at 6:30 to catch the sunrise, but we did do the sunset! And the Glass Bottom Boat too.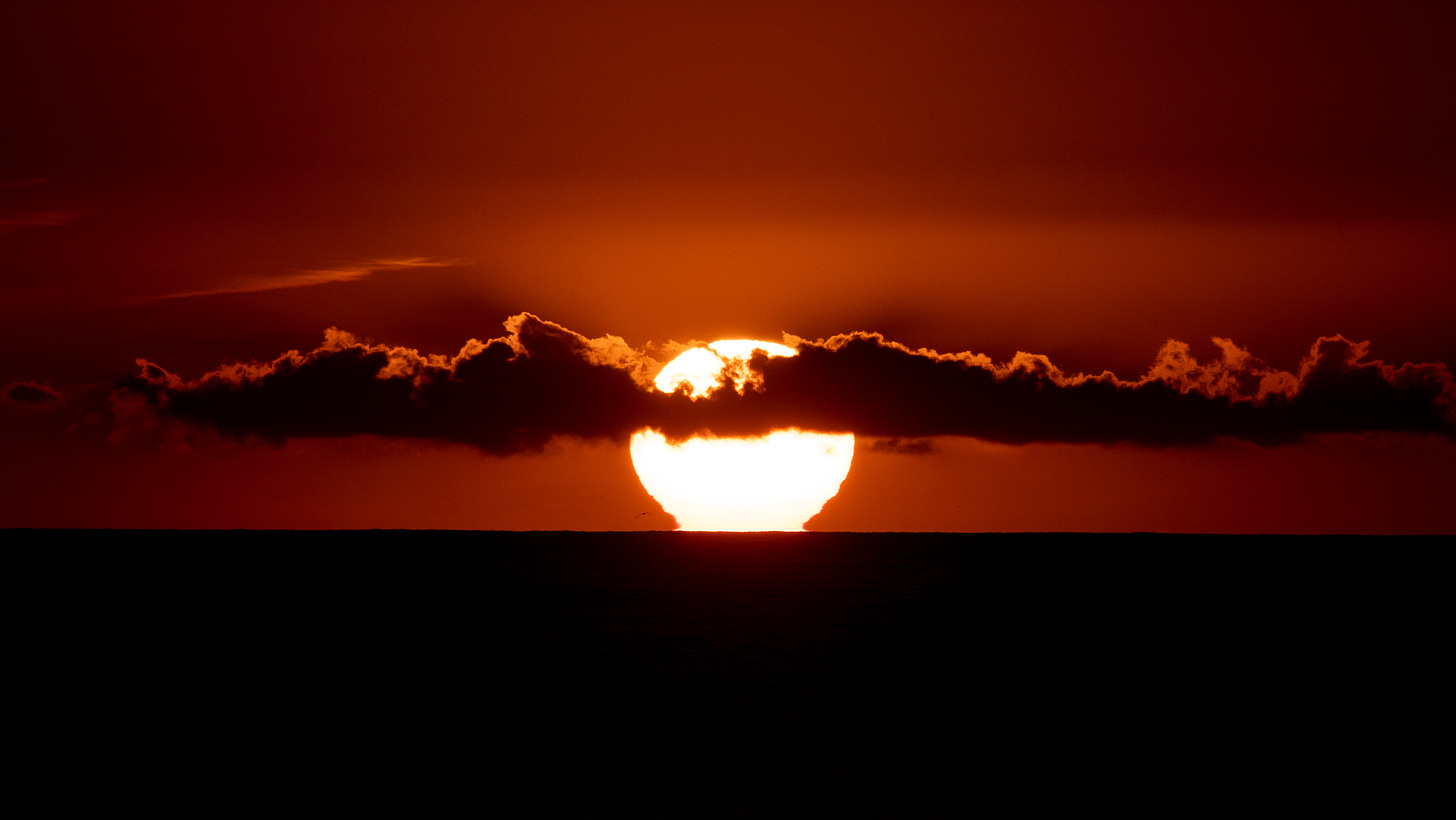 Two great new ones to kick off the new year. I hope you'll watch!
In the meantime, catch up on ones you may have missed and check out the online galleries!
YouTube: http://www.youtube.com/jeffersongraham
Photo website: http://www.jeffersongraham.net
Twitter/Instagram: @jeffersongraham
Thanks for reading, watching and listening! Don't forget to let me know if you enjoyed today's newsletter with a HEART or reply, share with all your friends and I'll be back to you later in the week.
Jeff