My interview with a ghost
Well, actually a hologram of Roy Orbison
Holograms have been a part of pop culture for many years—remember Star Wars and Obi-Ben Kenobi?
But modern holograms have become more lifelike, realistic and commonplace.
That's all fine and dandy, but my big question for this morning: would you pay $100 to see a hologram of a legendary rocker in concert? You know, hire a babysitter, leave the house, drive downtown, find parking, and take a seat in a crowded theater to watch a laser-projected image of a singing dead man on stage?
The folks from BASE Hologram decided to do just that, build a hologram of the late Roy Orbison and take the "Oh, Pretty Woman," singer on the road.
Sales were slow in the United States, so the promoters have doubled down and teamed the Orbison hologram with another of Buddy Holly. The two 1950s vets will go out on the road together, as it were, in the fall.
To hype the show, I was invited to check it out, and bring my guitar along, so I could jam with Orbison on "Only the Lonely."
Jam is a relative word. I was playing four chords along with a ghost and a record track. I kept looking over at him, but ol' Roy never changed position. I will say that he's the best looking hologram I've ever seen. But I was playing to a video screen.
And to answer the question, it was impressive, but no, I wouldn't pay $100 to see him in concert, nor $50, $25 or even $2.
It's not that I find it creepy, just a silly gimmick. A hologram performs with a symphony. Two ghosts front a rock band in a theater.
Why pay for an experience like this when you've got YouTube? Gosh, there's Orbison crooning along with Bruce Springsteen, Elvis Costello and Jackson Browne on "Pretty Woman."

Take a look below.
Or Roy doing the same song with Johnny Cash, from his TV show, again, on YouTube.
This is what the hologram looks like from behind the curtain.
Here's a snippet from my odd jam with the Orbison hologram below.
---
On today's podcast: My musings about the Orbison hologram.
FYI: I'll be on vacation next week, but have some great guest hosts lined up: the podcasters Christine Blackburn (Story Worthy), Shannah Compton Game (Millennial Money), Rich DeMuro (Rich on Tech) are filling in for me, and I've got some banked interviews as well with Gilbert Gottfried's sidekick Frank Santopadre and photographer Trey Ratcliff.
Saturday's #Photowalk video will feature the below picture as one of many featured, and for a historical reason. It sits on the property of a once upon a time landmark. \Who else besides my friend Christine can reveal what that might be?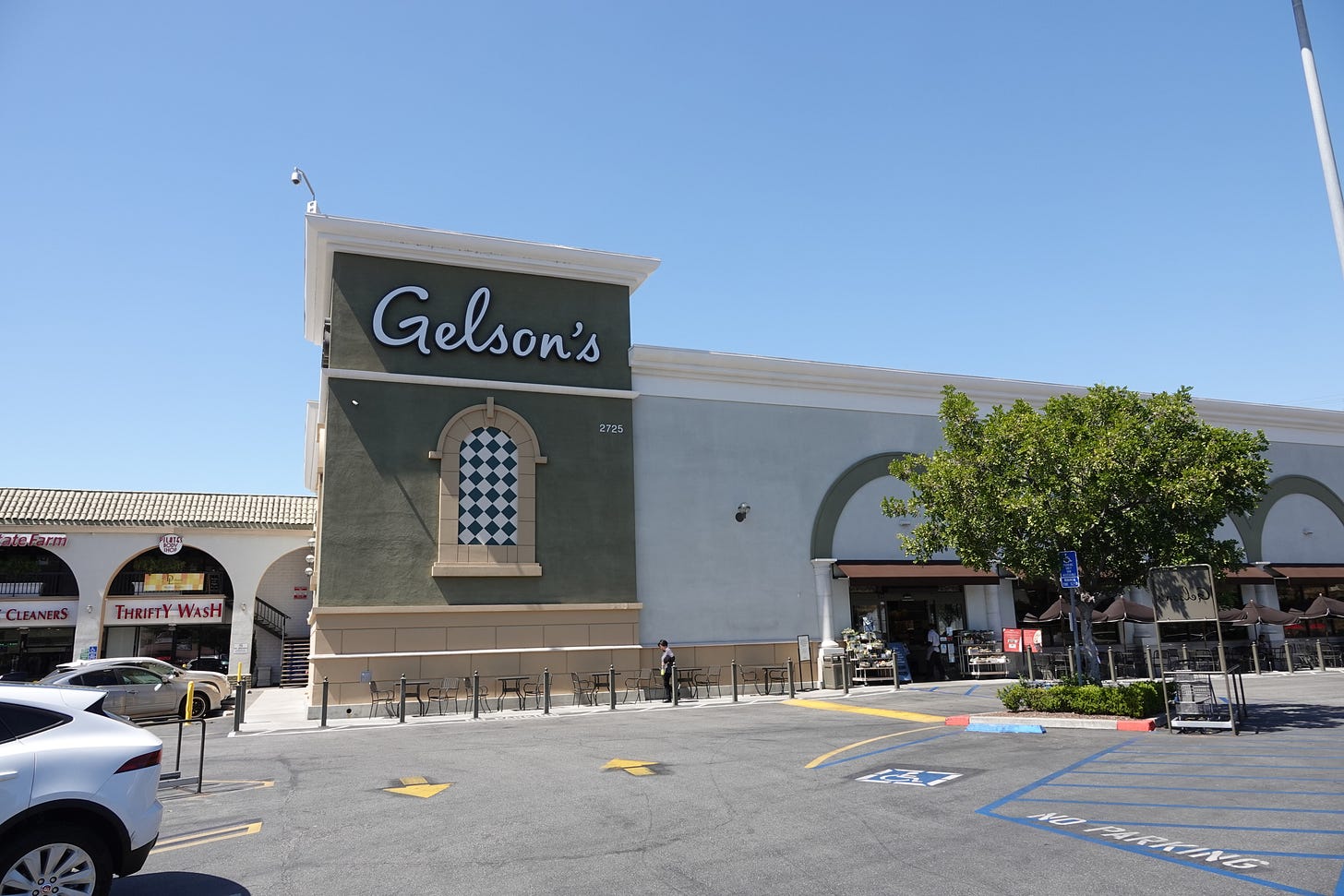 I'll be back at you next time with more on the #Photowalk and, soon, my solo guitar take on "You've Got a Friend," which is a 1000 times better than the video jam with the hologram, I promise!
If you enjoy the newsletter, please hit the HEART image below to like, share with all your friends, tell the world to subscribe, and follow me everywhere!
YouTube, Instagram, Facebook and Twitter.
Thanks for reading, watching and listening!
Jeff