Discover more from Jefferson Graham's PhotowalksTV newsletter
Jefferson Graham's photo meets tech updates, Photowalk travel photography and videos and an occasional guitar tune.
Over 2,000 subscribers
The guitar like instruments of Portugal
They're called Violas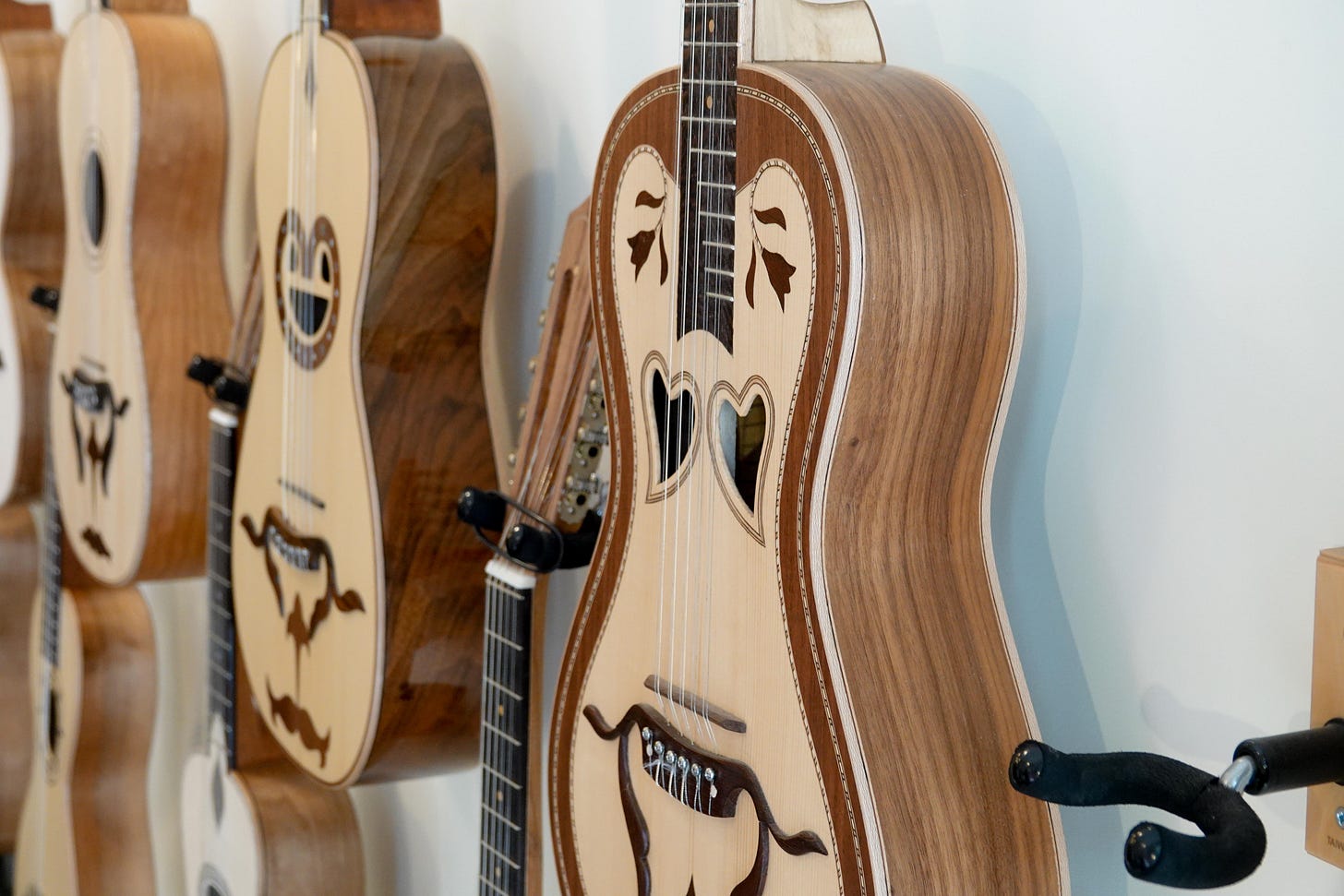 Every region of the world has its own unique music, whether that be Spain and Flamenco, the accordion of Italy or the waltz of Vienna.
In Portugal, that music is called Fado, a form of folk music with expressive singing, usually accompanied by a musician playing a pear shaped, mandolin styled instrument called the "Portuguese Guitar," or Fado Guitar. Any visitor to Portugal will be encouraged to visit a local restaurant with a Fado show.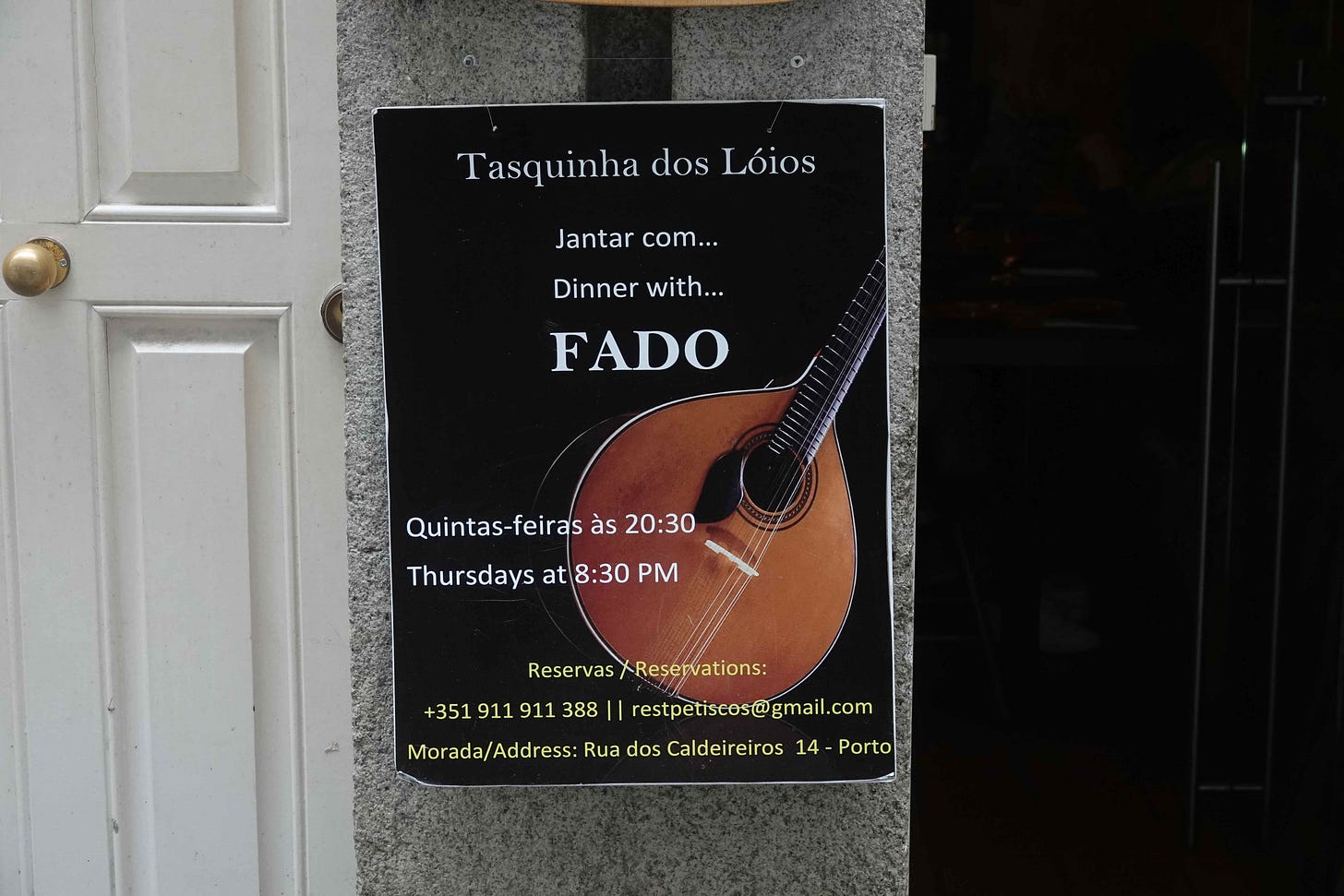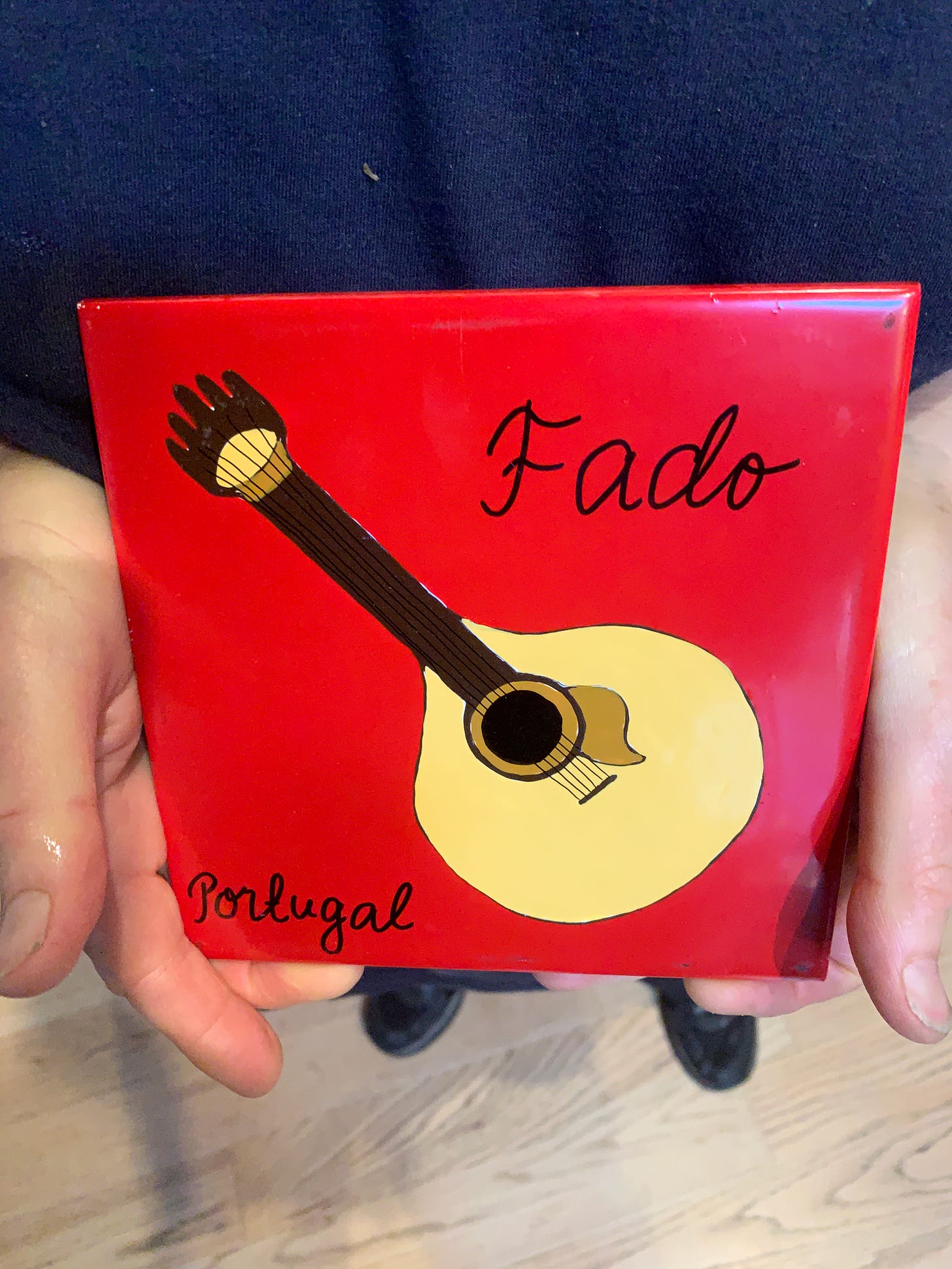 On our recent trip to Lisbon and Porto, we did just that, but what really fascinated me were the other unique, local instruments, which I saw on display at the amazing Casa da Guitarra shop in Porto, which showcases local music.
They look like guitars, and they play like them too, but have you ever seen a guitar like this?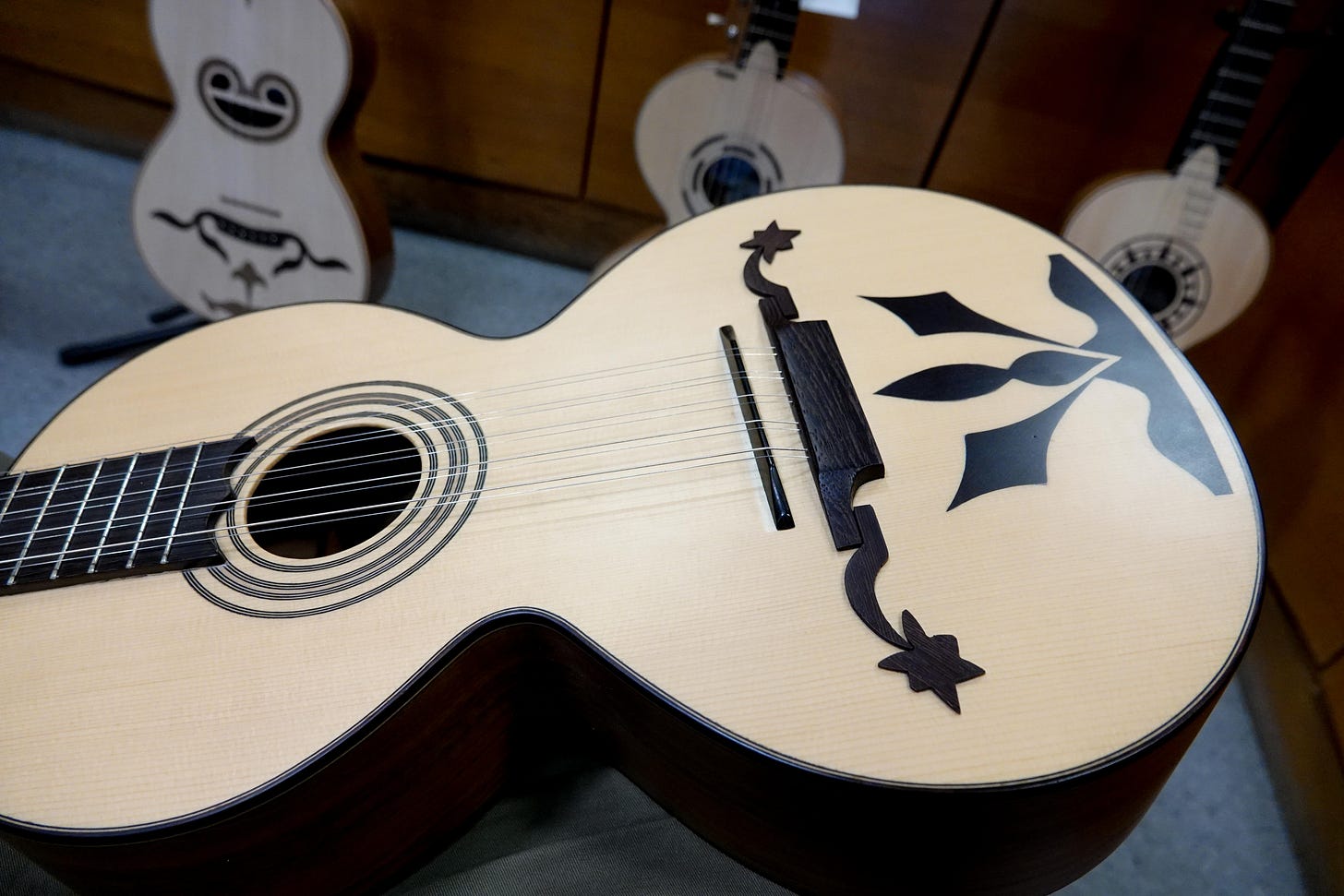 These instruments are called "Violas," in Portugal, and and are not to be confused with the stringed instrument we usually think of as a larger type of violin. These violas have different looks to represent different regions. For instance, the Brago Viola, is used in the Douro and Minho regions, while the Viola Toeira is popular in Coimbra. 
My favorite, the Viola de Amarante, is from the Douro Litoral region, and the two hearts on the body, according to Casa de Guitarra, "are believed to be linked to a love story involving a medieval troubadour."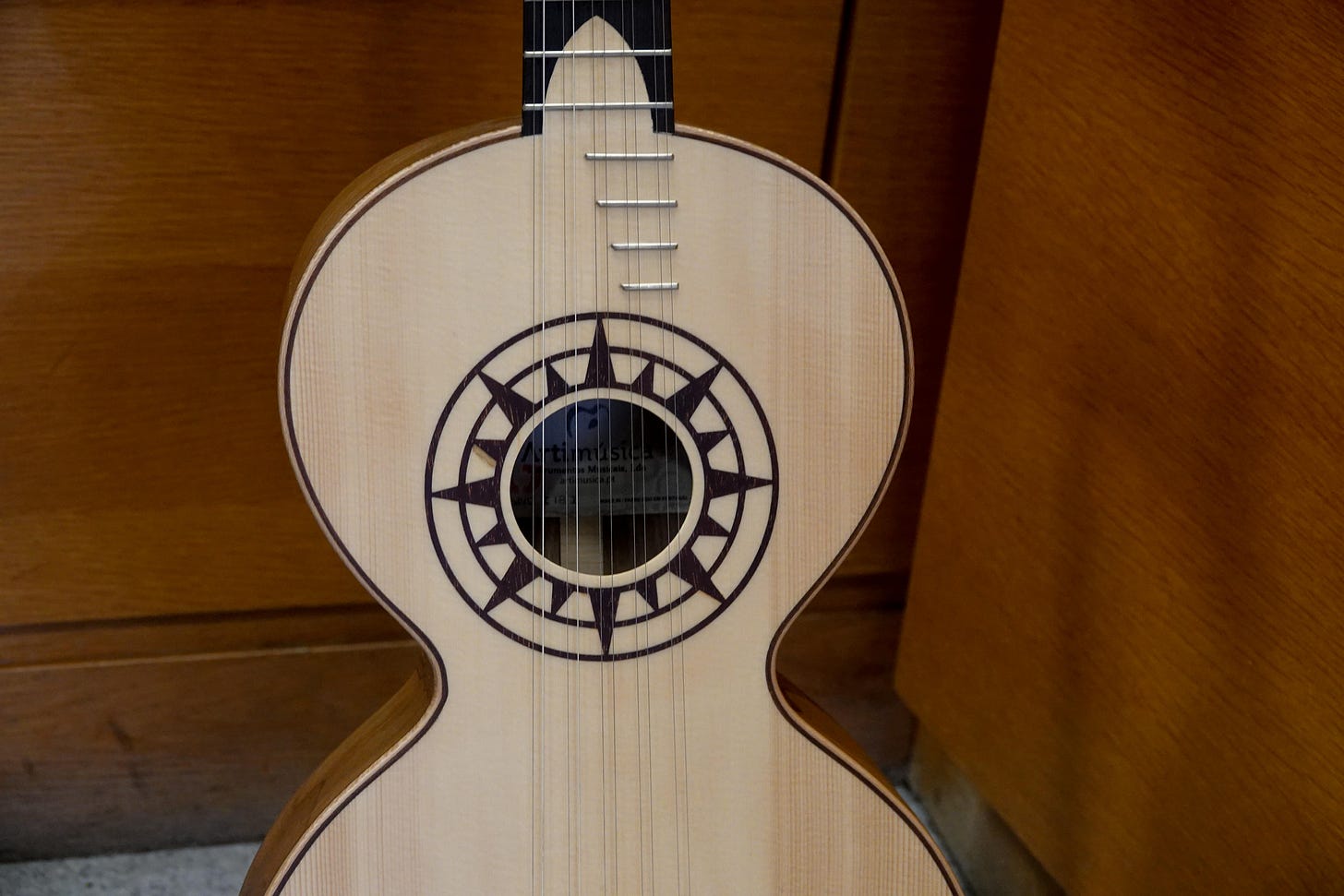 Above is the Viola Beiroa, which is popular in the district of Castelo Branco and also has 12 strings.
This isn't the first time in my life I've walked into a music store and fallen in love. But I can't remember ever seeing so many instruments that were so unique to one specific region. I wanted every one of them! (Readers—what are your favorite guitar shops from around the world?)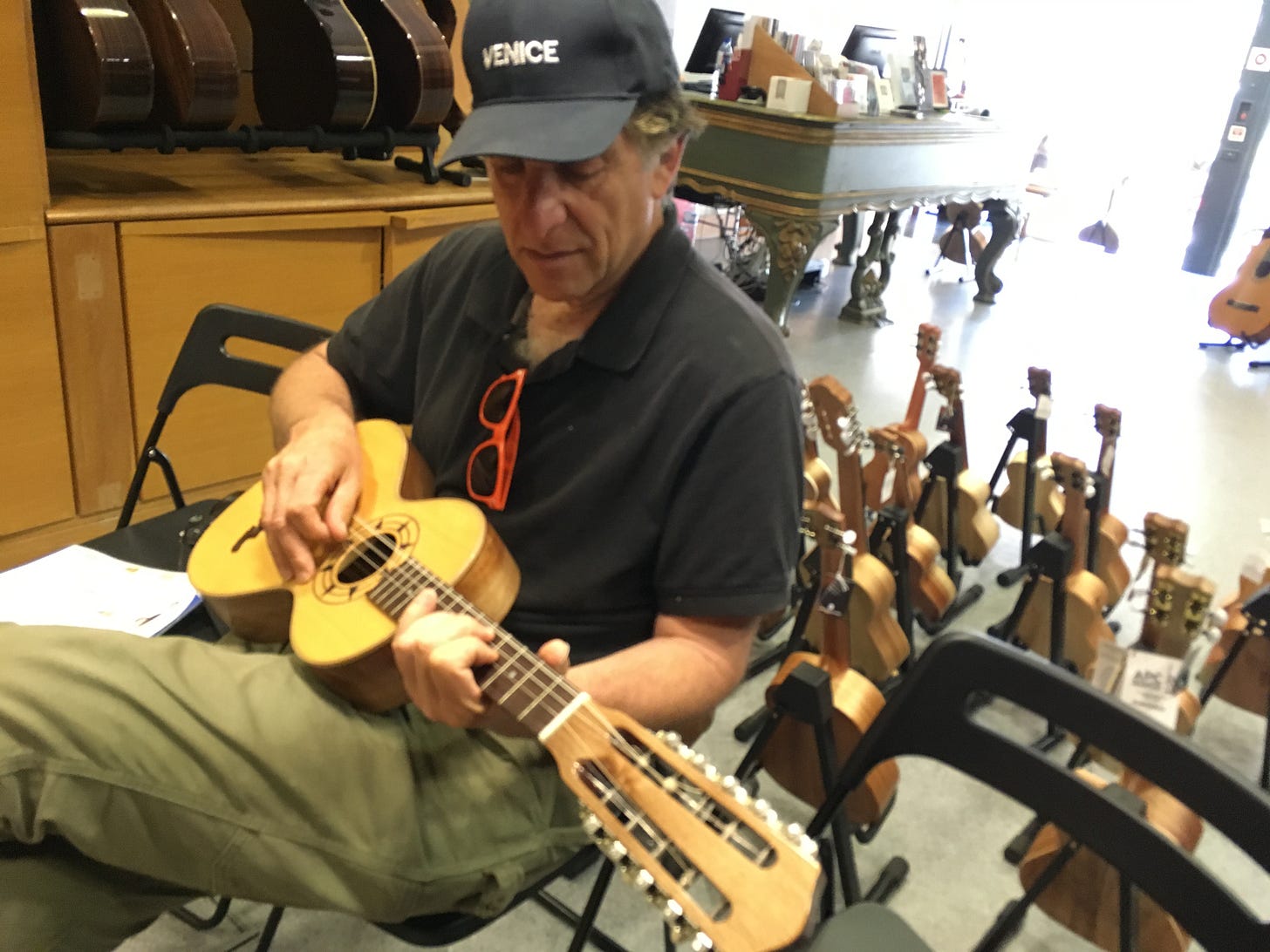 Stupidly, I ran out of storage space and couldn't travel home with one, a decision I deeply regret! The good news is Casa Da Guitarra has a Facebook page and a website. I've reached out to the store to see if I can purchase one and have it shipped to California. Keep your fingers crossed for me!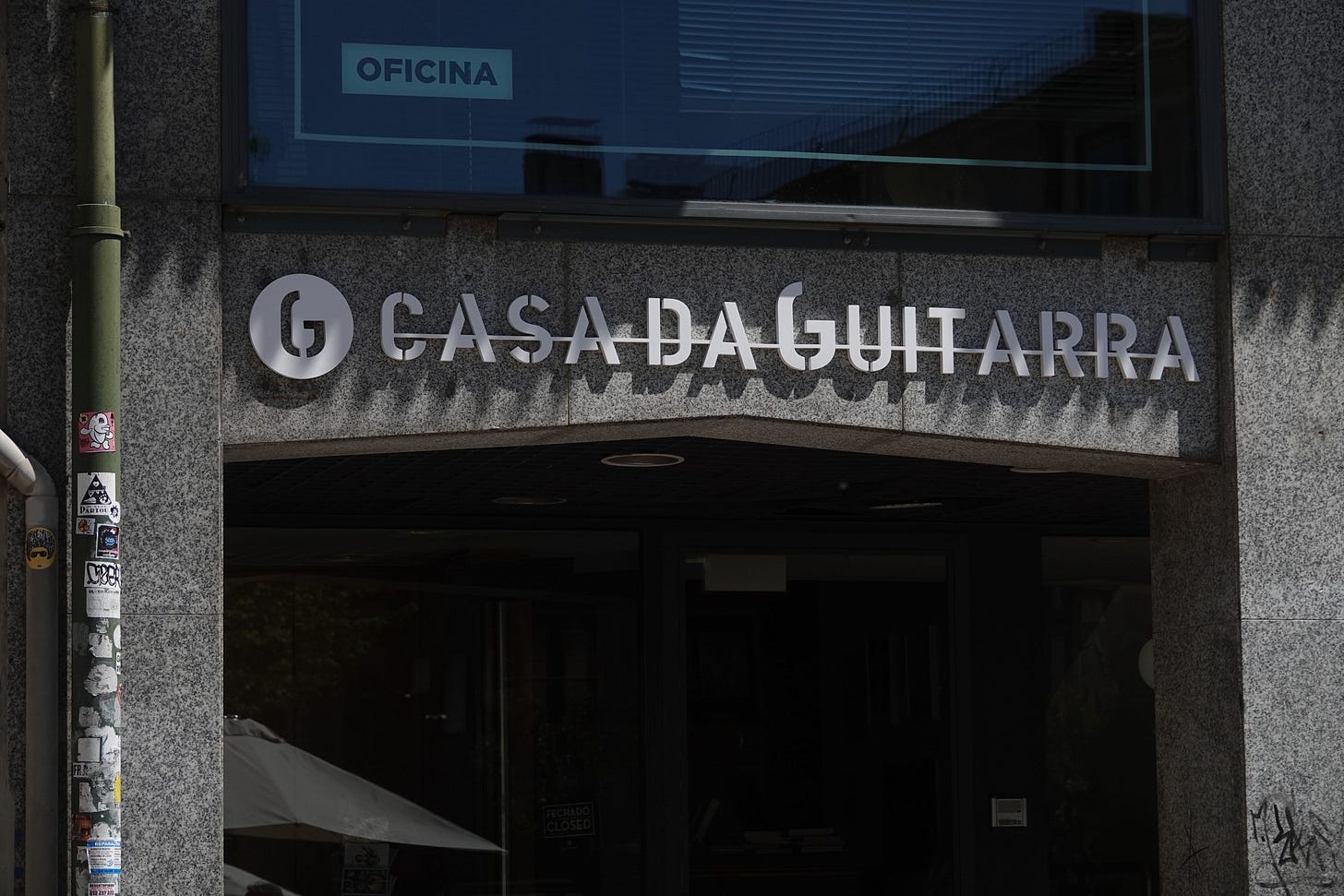 If you make it to Porto, the Casa Da Guitarra shop is right across the street from that wild Steak N' Shake in the heart of town.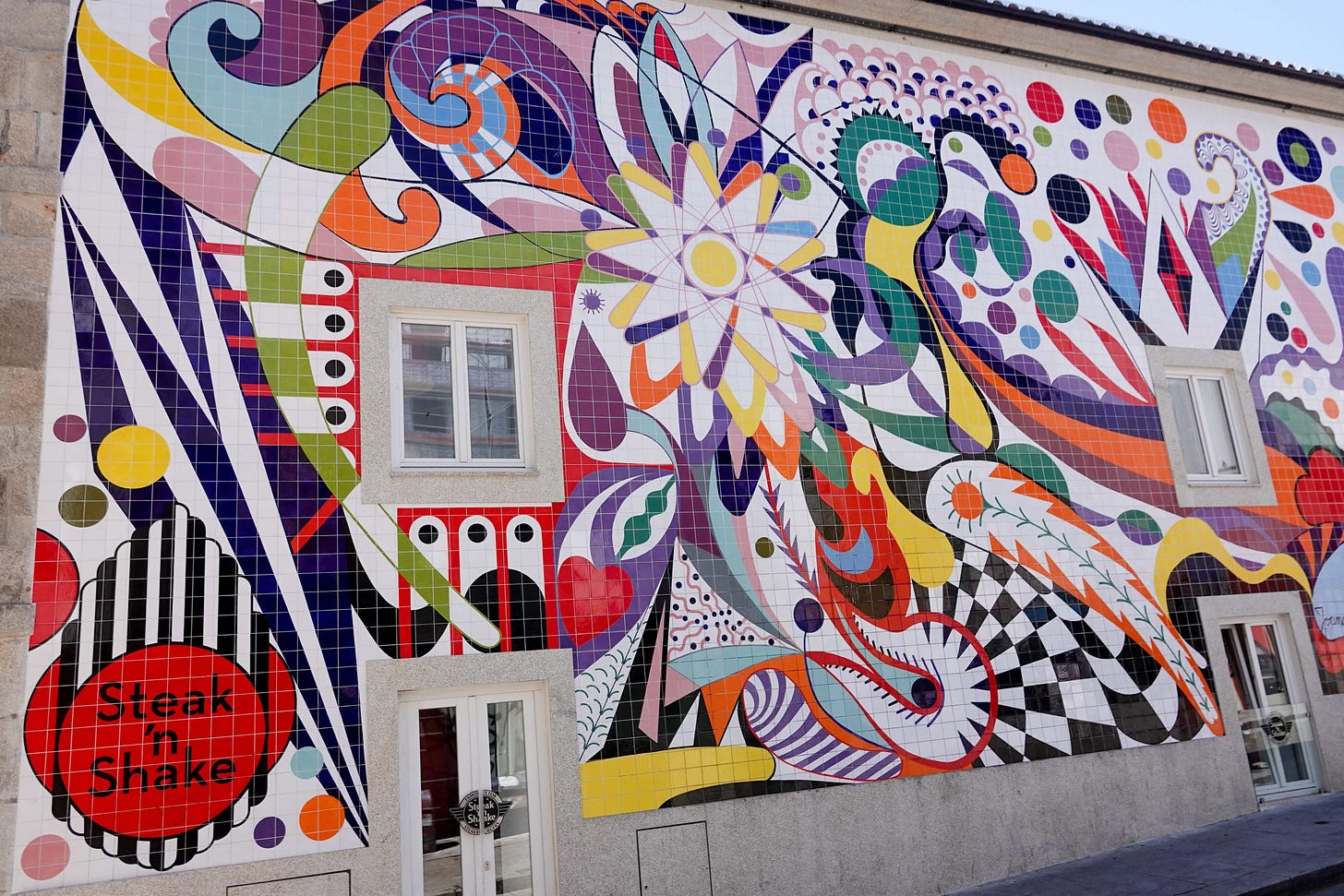 ---
The #Photowalk Porto gallery is available for viewing here: https://www.jeffersongraham.net/Jefferson-Graham-Portfolio/Travel-Photography/Europe/Porto/  and the #Photowalk videos from Lisbon and Porto are in production and will be posted soon.
ICYMI, here's the first installment of the Europe Photowalks series, from Madrid:
---
Today's podcast: a review of that awful new biography of Apple CEO Tim Cook.
---
If you enjoy the newsletter, please click the HEART tab or click reply and let me know!
Look for me on:
YouTube, Cake, Twitter, Facebook, Instagram or your in-box!
Thanks for reading, listening, watching, everyone!
Jeff